My First Menses(Menarche)
---
---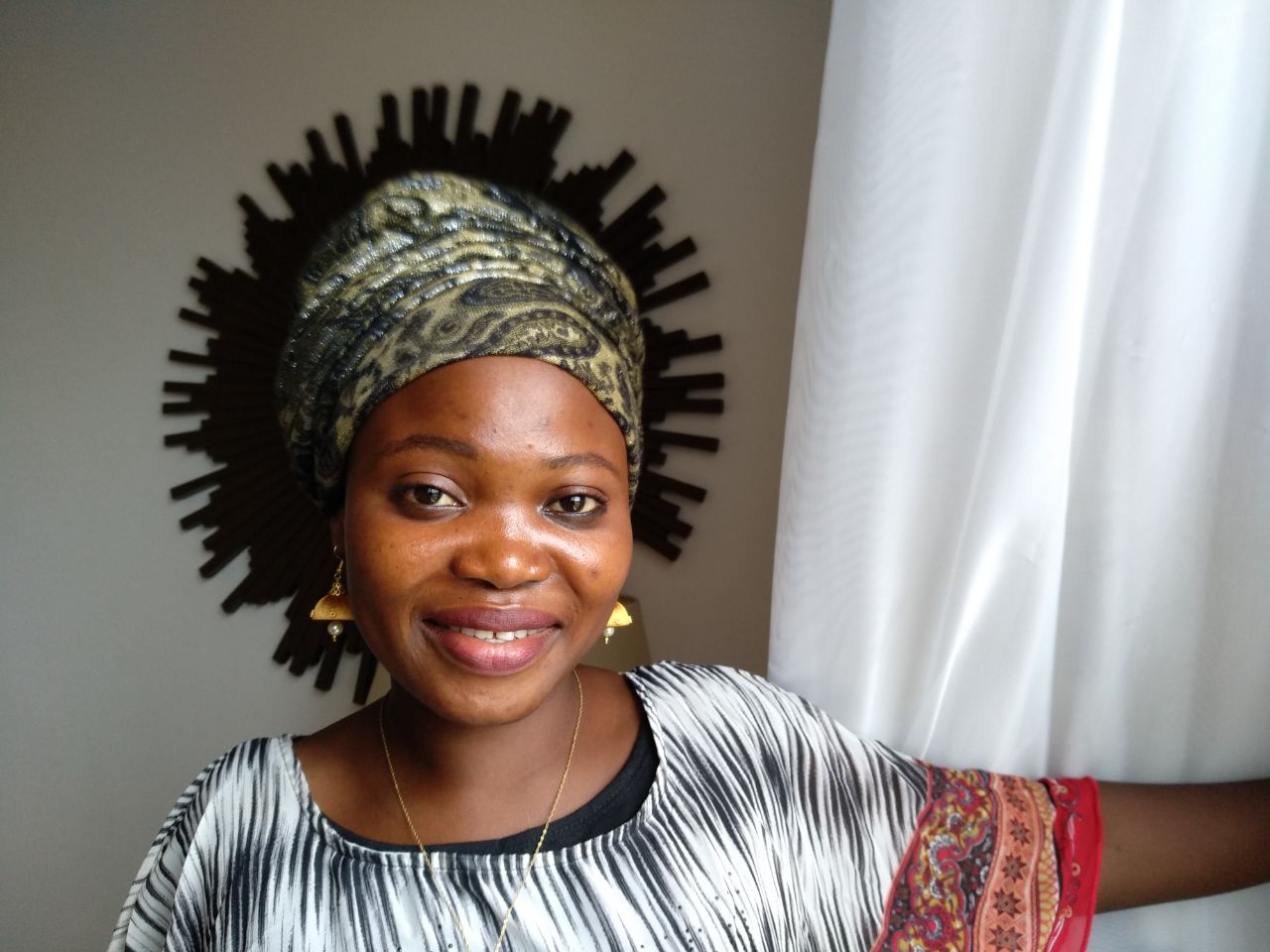 #MY_FIRST_MENSES(MENARCHE)
As a teenager, I menstruated for almost a year without my mum's knowledge. Like seriously? Yeahhhh , that's exactly what I did.
I know you will be wondering how I hid that from my mum. It was one faithful Tuesday somewhere 2001, I went to school and during break time, she was just right there in my pant.
How I'm I gonna manage this mess? I quickly went to get some T-rolls and fixed myself up. Ooohhhh my God, couldn't just walk proper cos I got to be careful this "amonse" (menstrual cloth) doesn't drop.
That energy was lost, there were signs that all wasn't right with me . 
And before school closed, I had changed like three times not to soil my uniform. 
Usually, when school closes, we go to our mother at Kotokuraba market to hock and make some income for our mum to support our education. Unfortunately that day, I didn't go to the market but to go home. I didn't usually take night bath, but before my mum returned from the market, I was neatly cleaned and already watching television. I know you will be asking how I managed my blood , hmmmmmmm I had to use my handkerchief plus like 4 panties at the same time.
When it got to prayers, I would go perform ablution and observe my salat. Hmmmmmmm I was just a too much secretive. Before day break, I had already taken my bath and well dresses to school. On my way, I used my feeding money to by menstrual pad (Faytex). I went behind one building and fix one bcos I usually see the advertising on TV. Before I made like 5metres walk, the pad fell off my pant . Then I started crying .
I have go to back there and refix new one,  leave the area before someone asks me to pick my bloody pad from the floor .
Then I started walking cautiously like a tortoise, because I didn't want any disgrace again.
I kept my menstrual pad in my school bag so that my mum doesn't sees it. After my first month of menses, it didn't come again like for three months and later this red rose started dropping again.
Later in the subsequent months, I started to have cramps. Oohhh my God, couldn't just help myself. Until one day, it came in the morning, the pains was just too much, I became pale and had severe headache accompanied with vomit. I became soo pathetic that I could no longer hide it from my mum. She quickly badged on me in the washroom, "Key Hasana mei ke saamunki? (What's wrong with you?) And I answered , "Ciki naa..ciki naa..ciki naa"(my tummy..my tummy).
Then she shouted, pull down your pant! Then quickly I bursted into wailing , naa mutu woo(I'm dead o). Awwwwww, then that innocent girl was very ashamed and  pathetic. Then I pulled down and there it was #blooooood. 
Then she quickly asked, when did you see this? I said today but I that was a lie, subhanallah.
My mum took in charged of my bath..kikkkikiki. That day she scrubbed my body well well well o. When it got to my armpit and my intimate area, as if she was fighting my body. Along side, she will say to me, you have to be bathing well well o. You girls of nowadays are just in hurry to grow. As if I ask for the menses to come.
She then brought pad from her safe and fix it in my pant." Today you can't go to school cos you not feeling well", She said. From that day onwards, she bought menstrual pad and deodorant for me. She regularly changed my panties, so I had those I use when I'm in my days.
As a girl child and also from my experience, I think most mothers do not know their children well not to talk of the kind of activities they undergo. Most parents find it difficult to initiate sexual reproductive health conversation with their wards to prepare them for adulthood. In my case she only educated me on menstrual hygiene but not sex. Until I completed university I didn't even know about menstrual cycle and how I could be pregnant if I get intimate with a male. 
And that is the case for many school drop out girls who ignorantly got themselves pregnant or been sex tools for their teachers and relatives. 
Eventhough there has been many efforts by government, CSO's on in cooperating SRHE in many basic schools in Ghana. Central region where I was born and raised still stands tall in teenage pregnancy, child prostitution and other related sexual violence in the country.
Also, tampons should be provided in schools as other toiletries to enable the girl child to feel free and safe to stay in school. 
It is a plea that we do a home base approach for parents to educate their wards on SRH and most especially on menstrual hygiene. Cervical cancer has partly been associated with poor menstrual hygiene which is gradually affecting SRH of many women.
Awake and let do this together
Its another year to educate and advocate for SRHR of women and girls.
Girl Power
Health
Education