---
---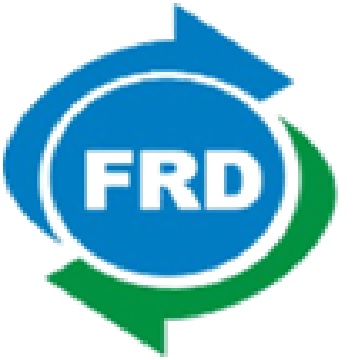 Dear all,
I highly appreciate the way all are supporting each other ensuring that we all are one and breaking prejudice and hatred barriers among countries. Thank you so much to all for your support throughout 3 weeks. Here I am again in need of your support.
As you all know that I am associated with an organization known as Foundation for Rural Development it is a non-discriminatory, nonprofit civil society organization established in 2006 in Pakistan. It envisions a prosperous, peaceful, productive and socially inclusive society where every human being can realize their potential. The mission of FRD is "to improve the quality of life in the underdeveloped areas through improving the socioeconomic conditions of people through equitable and sustainable utilization of resources and empowering the vulnerable and excluded groups.
FRD has been providing services to the poor community in Emergency Humanitarian response, early recovery and long term development in the sectors of WASH, Shelter, Camp coordination and Camp management, Linkages development of gross root communities with government and non-government agencies, Community infrastructure, Livelihood development, Non-formal education and Natural resource management.
The core objectives of FRD are as under,
1.To support vulnerable families/individuals of disaster/conflict stricken areas through effective emergency response, recovery and rehabilitation
2. To raise awareness and build capacity of community through collective efforts in Education, Health& Nutrition, Livelihoods and community infrastructure for their socio-economic uplift
3. To improve women status and empower them for addressing their Practical as well as Strategic gender needs through gender mainstreaming
4. To provide a uniform platform for advocacy of all social issues/inequities at a grass root level for policy level changes
5.To empower local CSOs/CBOs for playing effective role in socioeconomic development of their communities through capacity building and mass awareness.
Being a part of this organization and being an admin of its official face book page. I would like to invite you all to join our page. We really need your support. Generally social work and uplift activities in remote areas especially for women is strongly discouraged by anti social forces. So we are really in need of encouragement and support to keep us motivated toward our goal and to show them we are not alone world is with us.
By liking our page you will become part of our organization, as you all are playing pivotal role in your communities, it would be great honour for me if you collaborate with us and support us by joining our page or help us in any way.
By liking our page you will be also able to get true picture of current situation and our work toward development. Your feedback, comment, suggestions on our page will be highly appreciated and will help us in improving our page and our work as well.
Here is link of our face book page kindly click and like..
http://www.facebook.com/pages/Foundation-For-Rural-Development-FRD/22659...
Hope to see you all there
Regards
Aysha
Economic Power
Leadership
Technology