---
---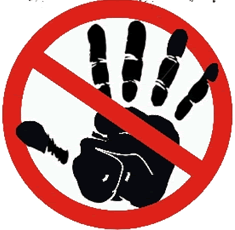 When I was a little kid at school, my Portuguese teacher said: "Ana, if you want to, you could be a great journalist one day". Maybe because of that, I studied Communications. In 2002 I met Mrs. Ruth Cardoso, Brazil's first lady at the time, leader of a nonprofit organization whose main objective was to increase literacy in the country, whose strength, good will and work became a model to me. Also in 2002, I left a promising job at an ad agency to become a volunteer at a small nonprofit AIDS organization. In my first day at work, I witnessed a woman living in so terrible a situation that almost took her own life in from of my whole staff. Years later, I realized how curious I was about international cooperation, so I took my Master's on this topic. After that, as an Atlas Corps fellow, I had a great opportunity to work focused on Latin America women situation, for the first time.
These are the top five episodes that made big difference in my life. In different ways, those events have opened to me a whole new world, where I put together interests, passions and academic background. As a social worker, a concerned citizen and a woman, issues like governance, poverty and inequality are particularly close to my heart. We can see daily on the news the shortage of international aid to some regions (e.g. Latin America) hampers social and economic development. And it is a known fact that poverty, inequality, economic crisis and linked matters impact directly on women's lives. It requires special attention from country governments, civil society and the international community to be solved. So we have to speak up.
In World Pulse we gathered a very diverse group of people related to women's rights - accomplished experts, nonprofit advocates, academics and leaders from diverse fields - to participate in a provocative environment where we come together to "think big," to position women's empowerment with other issues critical to development. That is why I am here.
Being part of it, I feel motivated like nothing could stop this group. Our presence and engagement in this network represents inspiration and hope. I truly believe we learn much more with our counterparts around the globe than with the books. I also believe joining together our collective wisdom, deep experience, and new ideas will lead us towards achieving the goal of giving women better lives somehow.
As most of you, I have to say it was a long way until I got here. It was hard sometimes, but here I am. So don't try to tell me I'm too cute to know what I want to do and where I want to be. Don't tell me I'm too young to reach out what I can reach out. Don't tell me women are too fragile. We have information, living expertise, and we've been learning every day how to improve our skills. Whoever you are, encourage women around you. Don't tell them to stop. They won't.
Latin America and the Caribbean