---
---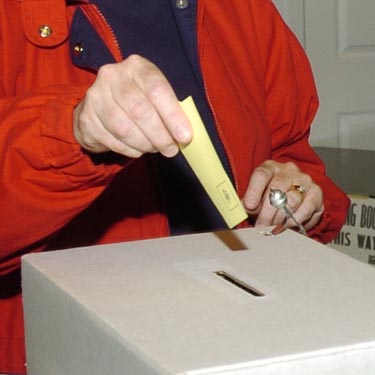 A tear on my cheek, I am quiet, everyone is quiet today... A day when the country might see no democracy or changes for the next 4 years. We expected with elections to get new people to lead, to be able to have a better cooperation between countries and opened boundaries...
We expected the opposition to get more votes... But nothing is changed. They got more!
Question: was it a fair election? How? Who dared? As people talk... who went to vote? Olld people who still daydream about Soviet Time returning back were the first ones to vote early in the morning. They were pleased that today's government raised their pension. It is about 50 $ now a month... Let's not forget, the military forces, doctors, Russian majority speakers, all voted for they have had "Stability" for 8 years. Haw many more frauds were done? Police academy, voted the REDS because they were promised to get 2 days out of school! Roma minority - all voting for communism.
And many mores just though "why not... If we give chance for the others they will start stealing and gaining again, so let's keep the one who gained enough - and maybe will make things better this time".
Had to drive 3 hours in order to vote - hoped to see a change - really believed in it - many did!
And we all know many tried to vote this time, more than in the past...
Today - April the 6th is the mourning day for many young people! Today Action Day will bring all those who voted against Communist Party - they will light a candle and go downtown in a silent protest!!!
Silent? Silent! Many voices are silent today! Many mourns as we loos identity, national pride, opportunities...
PARADOX: Communism chosen in a democratic way...
But who counts the frauds?
Who cares?
Where do we go?
I was fighting myself and hoping to the best...
More ways of migrations...
Time to run away...
Time to prostitute...
How much would I like to wake up from this nightmare...