Pakistan Floods 2010: A New Beginning
---
---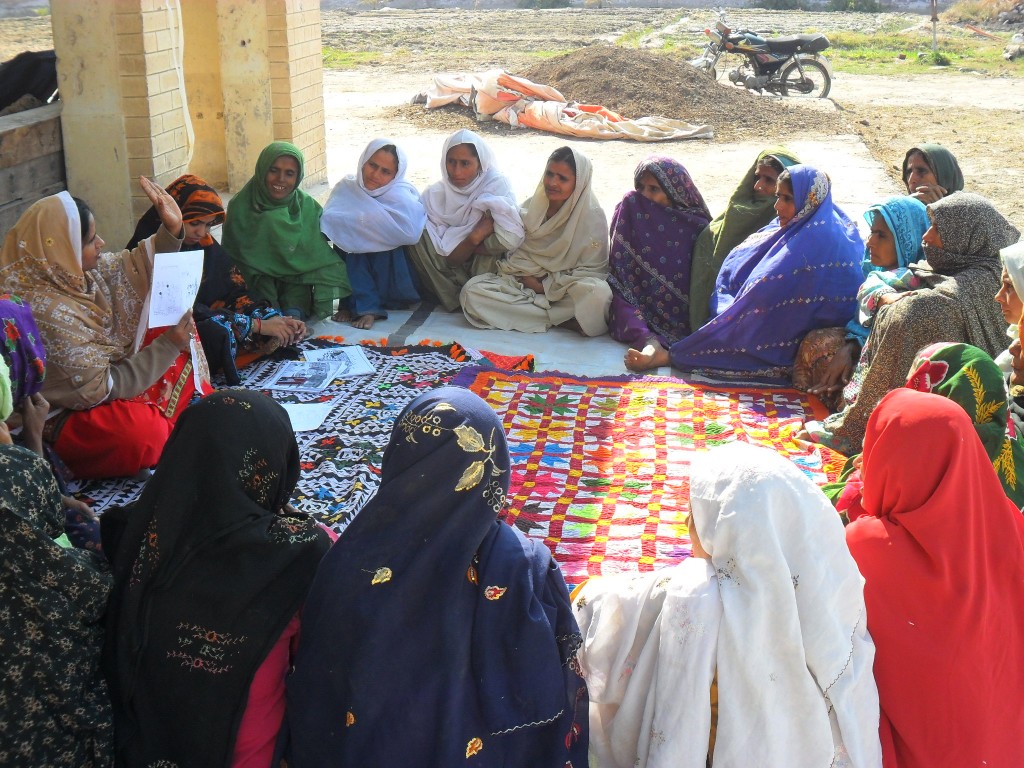 PDI Success story from Pakistan Floods 2010
In February 2011 I was on my usual reporting tour around Sindh province of Pakistan to share updates on the lives of flood survivors that we at PDI have been working with. For some reason I didn't fell to much enthusiasm at the idea of riding down to the villages which have once been under water and where the flood survivors after months of hardships have gone back to..."it would just not be the right time", I thought. The very thought of walking down to the houses where the still-wet earth would have dried mud seethed piles, where belongings would have been lost in mound of filth, where walls might have fallen and where tearful looking eyes would stare for a small token of support. All this in mind, I did start with my first of the travels, the first destination being Shikarpur district where PDI with the support of Oxfam have been supporting 10,000 families right from the emergency relief to recovery phases and to my great surprise things were the reverse of what I thought they would be.
The tires of our small red Cultus squealed slowly at a halt as dust spread like the shower of first monsoon rains upon it, children had gathered in groups around the car, now peeking from my side of the window and deciding what kind of a creature they would like to call me. This was the fourth village I was stepping in to where Participatory Development Initiatives (PDI) and Oxfam have worked from the day villagers stepped back in their villages and helping them provide cash for work, Clean up campaigns, blanket making, Women Kits, Winter Kits and Household Kits.
Even had visited three villages in a row it was still a challenge to believe if we would keep seeing clean beautifully shaped villages further ahead, but looking around me on the open clear areas surrounding the village, rows of lined up bricks that might have fallen off houses and holes for gathering waste, white marks used to make roads marks in the village and cots placed in a row where women sat making blankets which PDI purchased from them while at a distance groups of men were working on building toilets that they were being paid for by PDI and Oxfam. This was village Kalati.
"We had come back to our homes with much sadness and loss", says Khairunisa (one of the villagers) "and when we found the mounds of clay and destroyed houses laying about this area all of us realized that perhaps our lives were not going to be the same again".
It wasn't long before PDI team had reached out to them, gatherings took place, hygiene sessions, cleaning sessions and recovery plans were held. Men were mobilized to work around the village and re-establish what they have once lost; women were given blanket material to make blankets which were being purchased from them. Hand pumps and washing spaces were established, toilets constructed, Days and days of cleaning campaigns were held where children took part with much excitement and pleasure and before the time of even 3 months, Kalati was transformed to what we saw it today.
We made them feel once again the ownership to their homes they used to feel before, shares a PDI team member, it was definitely a hard step but as days passed and influence became stronger to the point that things CAN become what they were is when things started to happen!
Creating belief is not an easier thing and belief which actually motivates people to take charge when they had recently had a drastic catastrophe is a challenge worth taking. Participatory Development Initiatives (PDI) and Oxfam took this as a challenge not only for their own but as a matter of bringing change in the disaster struck society of Pakistan and soon was the time when people were paradigms were transformed, villages were cleaned up, constructions began, life moved on and A New Beginning became a possible reality for everyone~