Polyandry tradition and women suffering
---
---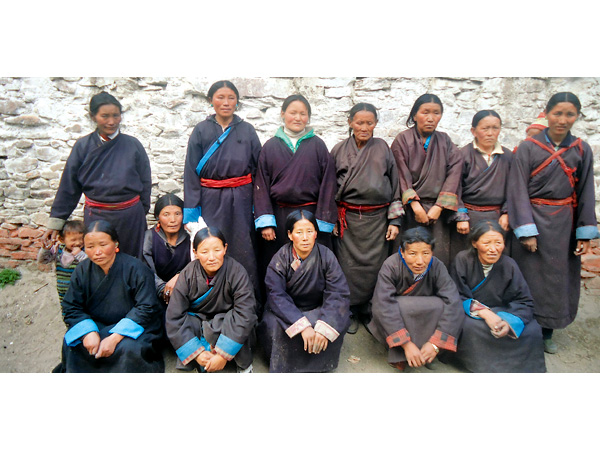 Women lead single lives in Humla
JAYA BAHADUR ROKAYA
HUMLA, JUL 13 - Kathmandu post
The number of unmarried girls giving birth from illicit relationships in Limi VDC in the district is on the rise.
Located around 113 miles from the district headquarters, the VDC, mostly composed of Lamas and Tamangs, still continues its old tradition of polyandry, a form of marriage where one woman takes two or more husbands.
As a result, many young girls are forced to lead a single life. More than 50 unmarried women, including 14 from Til and 24 from Halji, have become single mothers so far.
"Boys are scarce here for marriage and there is not a single village nearby. So we are forced to be single for our entire lives," said Yangki Tamang, single, of Halji. As per the tradition in the society, where the laws of the country are not applicable, unmarried girls who give birth are required to bring up the child on their own.
Such women are neither provided with property nor care by the biological fathers of their children. However, the parents of such women give them a room, or a house and a plot of land if they want to live separately.
Tamang, who is living with her two children in a house given to her by her parents, said that such single women go to nearby Tibetan cities in search of jobs to support their children and themselves as they can not depend on the small plot of land for sustenance for the whole year.
"We are supporting us and our children as wage labourers. We do not have rights to own properties of our biological husbands and parents," she said.
Takpajikmeta Lama of the Women Welfare Service said more than 50 unmarried women, who gave birth from illicit relationship, are leading single lives in the VDC.
"Such women are not subjected to neglect in society. This is a traditional practice here," said Lama. "There is no meaning of law here. Neither is there a tradition to give parental properties or those of the biological husbands to such women. They have to survive all on their own," said a local Tandupa Tamang.