Provide powerful opportunities for potential scholars
---
---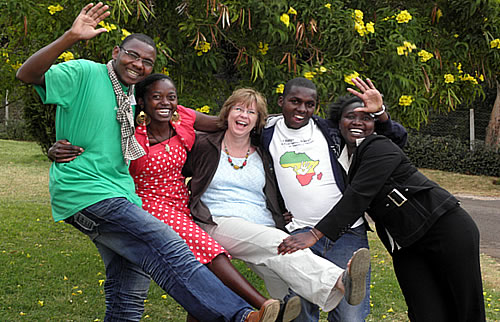 Among the poor in Kenya, income and life attainment aren't much better for those who complete high school compared to those who don't. To overcome poverty, further education is needed after high school in order to obtain vocational skills or professional credentials.
International Peace Initiatives (IPI) established the College Scholars Program (ICSP) to support extraordinary individuals, who have exhibited high achievement and strong commitment to their families and community in spite of overwhelming obstacles. Coming from low-income households in which at least one parent has died, many are older brothers and sisters who, during secondary school, became heads of households responsible for raising their siblings. They may have missed weeks or months of high school at a time because they had to work to support siblings and/or an ailing parent.
Since ICSP was founded in 2006, the program has supported five students in obtaining their undergraduate degrees in teaching, medicine, and business by paying their school fees and living expenses, when needed, enabling them and families to break the cycle of poverty. Results so far have been remarkable: our students are excelling in college and completing degrees that prepare them to be teachers, doctors, and social workers, and are giving back to their communities by tutoring at their former high schools, volunteering and becoming leaders at the colleges they attend.
You can witness these outcomes in a movie made by IPI supporters who went to Kenya and filmed Education is Hope.
Please consider supporting an IPI College Scholar for a term, a year, or more, and help them reach their dream of higher education. Visit our Scholars and Sponsors page to learn about ICSP Scholars or find out more about who sponsors our scholars.
For more information or to sponsor a specific student, contact Dr. Gary Lichtenstein, ICSP Director, at GaryL@stanfordalumni.org