---
---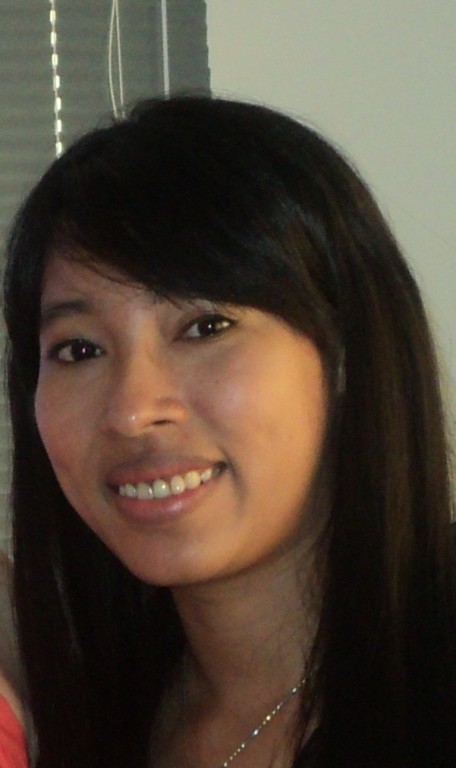 I am Sarvina, 24, from Cambodia and also pursuing Master in Development Management (NGO Mtg) at Norton University, Phnom Penh, Cambodia. I am a volunteer with Soroptimist International Phnom Penh, an award-winning for the US Media and Speaking Tour by World Pulse, a Cambodia correspondent for Safe World Organization and also a 10x10 Girls Advocate for 10x10 Documentary and Film Organization. I am so honored and privileged to be selected as an outstanding candidate to represent the youth of my country in the conference One Young World taking place in September, 2011 in Zurich, Switzerland.
I believe Education will bring a positive change in my community. It is my desire to see peace in Cambodia and also the world where each person having access to cleaned water, food and education. Illiteracy is at his peak in Cambodia because it is a developing country. It is difficult for poor people to have access to education due to the huge cost of living and lack of finances. Education is vital to the development of an individual and a community. Moreover, acute illiteracy combined with poverty is an open door for robbery and more other crimes. Having struggle in life for being a female and poor, I am driven by a passion for women and girls. That is the reason why I joined Soroptimist International of Phnom Penh NGO to raise fund in order to reduce the effects of illiteracy in Cambodia, transforming the lives of women and girls around the world to improve their living condition.
The conference is described as "the premier global forum for young people of leadership caliber. It manifests the reality of common humanity and the shared existence of all the peoples in the world. Its purpose is to connect and bring together the youngest, brightest and best and to ensure that their concerns, opinions and solutions are heard." I believe attending to this conference would be extremely empowering. It would certainly be an opportunity for me to learn more and gain skills that I could bring back to my home country Cambodia and promote social change in my community and especially to increase self confident and capacity building to my Soroptimist club in Cambodia.
However, I need to fund raise 3000 euros to cover the tuition and travel expenses. I have been trying to contact socially responsible companies to sponsor me, but I haven't had any responses. How Luck I was, once I have informed to Gwendolen Webster, an amazing and helpful Soroptimist International Aachen who has helped me anything to be sponsored to attend the conference. She recommended me to the Soroptimist in Switzerland, Catherine Scheurer-Tribolet, a president of the Extension Commission. Once I have contacted her for help, she has brought my name and my achievements to the board meeting to discuss to sponsor me to get my dream to be able to attend.
I was finally told that president of the Soroptimist International Swiss Union Mrs. Ursula Jutzi and the board of the Union agreed to pay the 3000€uro to allow me to attend the ONE YOUNG WORLD Conference in Zurich. Moreover, all Soroptimist sisters there will be glad to host me after the conference. It is my great honor to be able to attend the conference with the help from my Soroptimist sisters. I am really grateful and thanksful to all Soroptimist sisters around the world to make this world becomes a better place to heal the lives of women and girls across the globe, I am strongly believe one time at a step will bring a person with bold passion and dream to be succeeded in the future.
Absolutely, the Voices of Our Future Training Program of World Pulse Media Organization - World Pulse is a global media and communication network devoted to bringing women a global voice. We broadcast and unite women's voices from around the world into a powerful force for change. It has impacted me all the trainings I need to become a good reporter, a good interviewer & interviewee, and also how to use new media like Web 2.0 and journalism as the tools for social change. This program has changed many things and given me many opportunities that I have never had before – I have had many chances and opportunities to be interviewed and attend One Young World Conference after I was selected for the VOF. Those are my honors! I am now strong to write any articles in English– it is not like before; I am so shy and discouraged to write in English coz of my broken English.
My vision is to have a community of women who are empowered to stand up for their rights and are equal participants in society. As I am a volunteer of Soroptimist International Phnom Penh, in this case, I will also use media to empower women, girls in my community and also through the world to get education to enhance their lives' living conditions because I strongly believe that the media can be very effective instrument for addressing various problems related to social, political, economical, cultural injustices, and discrimination that the country like Cambodia have been struggling with. Because of lacking of education and skills training, people in my community have inadequate employment opportunities and low capabilities. They are insecure, excluded and invulnerable; moreover they have limited access to natural resources. Also, poor health, poor infrastructure and low productivity lead to deeper poverty. Those are the cycle of poverty, ill health and high health care expenditure cripples poor Cambodian families economically.
When I was young people always looked down to me as I was born in a poor family so I was told I would never amount to anything more than a vegetable seller at the market, or a prostitute – I wouldn't be educated or valued from the people in society. Otherwise, I have struggled to overcome the struggles. I am a single daughter of a poor family from a rural village in Cambodia but my parents have moved to Phnom Penh Capital City since I was so young and they have struggled so hard to raise and send me to school, they said when I am educated, I am respected and valued.
My country is known as the poorest country in the world, teachers' salary is low – they cannot afford their living so they have to force themselves to charge money from students either take extra class. In Cambodia, as in many other developing countries, on top of the fee that families pay for schools, my parents also had to give some extra money to the teachers for paying attention to me. But my parents couldn't afford the extra cost: "Because of that, my teachers didn't like me. They kept making me run errands for them instead of letting me sit in class to learn. Luckily, I could finish high school and university and now I am known that an amazing lady by my community – in my hometown, only a few of us finished High School and some finished only Primary school and rest are uneducated so it is only me who finish university in Phnom Penh city and I am also the first person in my family who has education. Because of encouragement and support from my parents, teachers, friends and Soroptimist and World Pulse sisters so I know who I am, where I am standing for and what I should do for my country.
It is my great honor to be selected as an award-winning among of many countries across the globe who applied for the second annual Voices of Our Future Program to traveling to the US for the media and speaking tour. I am sure that it will help me achieve my goal to make a change in my life, my family, my community, my county and the world. It will be my bridge to bring me success. I want to show those people who never want to talk to me that even I am a girl and was born in a poor family but I never lose my dream for better life and bring change to community. Being selected as one of the 3 will not only bring me an honor but it gives me the power of voice to speak out loud about my struggling life and I will also have a wonderful chance to spread out more about the power of media that has changed my life through this amazing platform Worldpulse. I am so proud of myself to be selected as a 2010 VOF Correspondent and an award-winning and I am so happy and excited to be part of global women citizen journalists, through web 2.0, my life has been changed.