Technology as an Indispensable Tool in Sickle Cell Advocacy.
---
---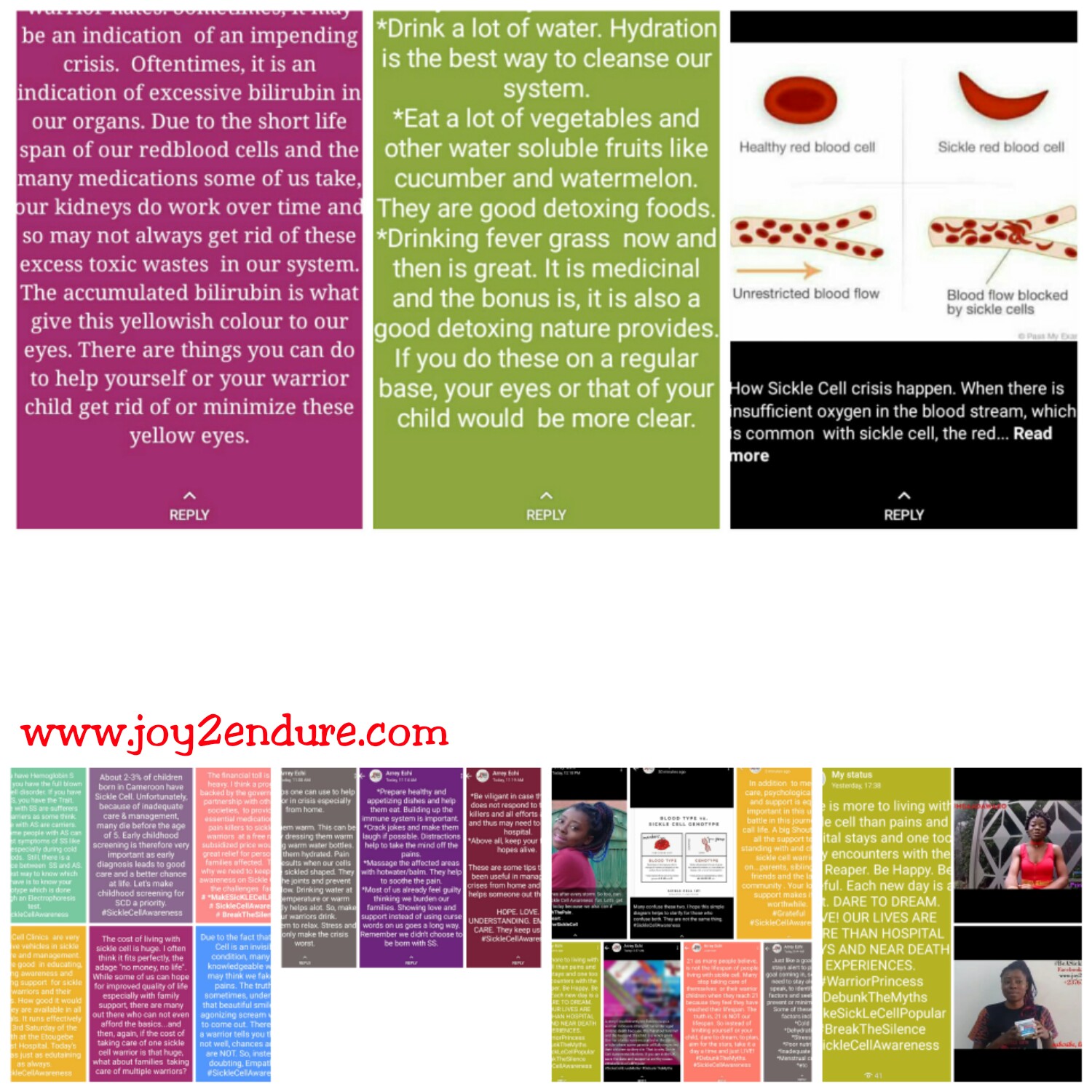 I was first introduced to the world of computers and emails  during my undergraduate days. Little did I know what profound effect this would have in my life years later. I have said these uncountable times and for those who have followed my journey with sickle cell advocacy, it is a recurrent theme. Yet, it remains a very vital aspect on the dawn of my advocacy journey which needs retelling again and again.

I am more an observant person and my pen or should I say my keyboard is more vocal than my voice.Not being too vocal in speech would have made my advocacy journey a difficult one for sure even if I would have the opportunity to meet speech specialists and all that. That notwithstanding, since 2015, when I decided to start talking about sickle cell to change the misconceptions so many people have about sickle cell and hopefully change their perceptions, technology has proven to be a very necessary and indispensable tool I use.
With the use of Social Media and other online platforms such as Facebook, Twitter, Instagram, WorldPulse, Whatsapp Status updates, etc technology has proven to be the vocal cords I need to loud my message across the world for all to hear and of course, they are hearing it loud and clear. My clicks on my keyboard ring loud and just like a patched land greedily absorbs water, where my vocal cords have been inaudible, my words have served as the clarion call for us to educate ourselves on sickle celland thus, demystify it and the taboos surrounding it. I still remember vividly, the feelings I had when I was first notified about the first story award I got from World Pulse and its subsequent publication on Times.com. It was both exciting and humbling that my words on sickle cell would go that far while I sit quietly in my small unknown corner. It was all thanks to the power of technology.
Since then, I have gone ahead to continue my advocacy. I do 70% of my advocacy work online. For one reason, my health does not always enable the sometimes strenuous task of going to distant places with my message. With my online activities, I can reach more people with a single blog post. Granted, some who really need the information and may not have access to the internet would miss out. Yet, using technology has enabled me do something no matter how small, to help change the narrative on sickle cell. So many have through my posts and activities online, have been able to change their whole perceptions on people living with sickle cell.
I have been able to mentor people who are at a loss when they discover their child has sickle cell or some others with sickle cell facing numerous challenges. Most of these people, I do not know but thanks to technology, I can offer the much needed help and encouragement through one-on-one chats, from my own experiences living with sickle cell, online discussions on topics about sickle cell I raise and so forth.
Technology has helped me connect with like-minded people who are as passionate and committed to changing their own small corners of the world. A good example is being able to connect with amazing sisters from World Pulse across the globe who have also, turned out to be a strong support system in my journey. This couldn't have been possible without my use of technology.
From being featured on BBC Africa's #TalkItOut with my message on sickle cell reaching thousands of viewers across the world, to being a two time story awardee on World Pulse, to being a second runner up of the Sickle Cell 101 International advocate of the year 2018, to being a finalist of Health Unlocked Health Blogger of the Year award 2017, to being featured across numerous platforms,to being made a featured change maker and ambassador of WorldPulse, to being a winner of the Digital SummitSDG Goal 3 as someone who uses technology to encourage health and well being, it has been an amazing advocacy journey with technology which has equally impacted my life positively.
Technology continues to make my voice thunder. It continues to bring me dedicated and committed sisters and brothers. It continues to help my message on sickle cell access the nooks and places it would have otherwise been difficult to do with just my tiny voice. There is so much benefit which comes with technology and when used wisely, it becomes a very important tool in reaching our goals. It has certainly been so for me especially as the world gets smaller and smaller, thanks to digital citizenship.
Technology

Health

Human Rights