---
---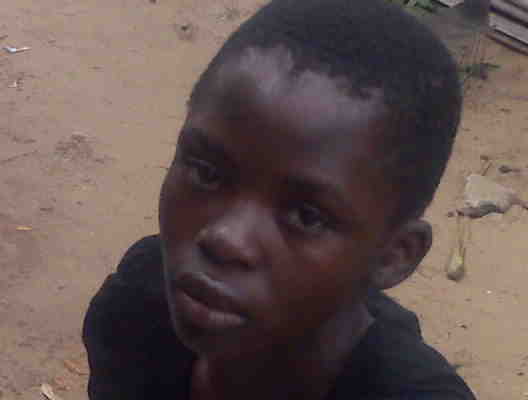 It was a very fatal day for Ifebuche a little girl of 12years, who ran into the street screaming for help. Her loud voice drawn people of Adaloko Community in Ijanikin, Lagos, Nigeria out of their homes and stores. She has received the highest torture of her life from her Mistress who is 7months pregnant.
I went down the street to buy from one of the stores when i heard people narrating her story. She was rescued by a family who kept her behind their store till evening when the master of the house came back.
Ifebuche was trafficked and now been abuse of constant and continuous bullying by ther mistress. Her mistress have instructed her to use the incomplete bushy bulding close to the home each time she want to defeat whereas there are three water system toilet in the house. That Saturday morning (28th August, 2010), she decided to use an alternative method which was to use a polybag behind her building athen threw away into the incomplete building. She was caught by her mistress and was rudely handled. She was beaten, injuried on the head and pepper was applied into her eyes. This thrown her out of balance that she screamed and ran out of the house.
I was opportune to talk with her and discovered that she was also trafficked to Lagos, She said she is form Ebonyi state and was staying with an aunt in Anambra State, the aunty was the person who handled her over to her mistress. She said she is not sure about her parent because her mistress always tell her that it is better for her to die because she don't have father or mother. She said the aunt is not her relative but they take her as their big sister. She really wants to go back to her base.
Bullying a child unjustly is another form of child abuse. When a child is been maltreated or called name and not given joy or peace in a home. There is no how that child can be a better person in future. Child trafficking is lucrative and linked with criminal activity and corruption. It is often hidden and hard to address. Trafficking always violates the child's right to grow up in a family environment. In addition, children who have been trafficked face a range of dangers, including violence and sexual abuse.
Ifebuche is crying for help to be united with family. If truly she is an orphan, then she need a happy home.