The Education Arena: Same Old Script, Different Actors, Decades Later
---
---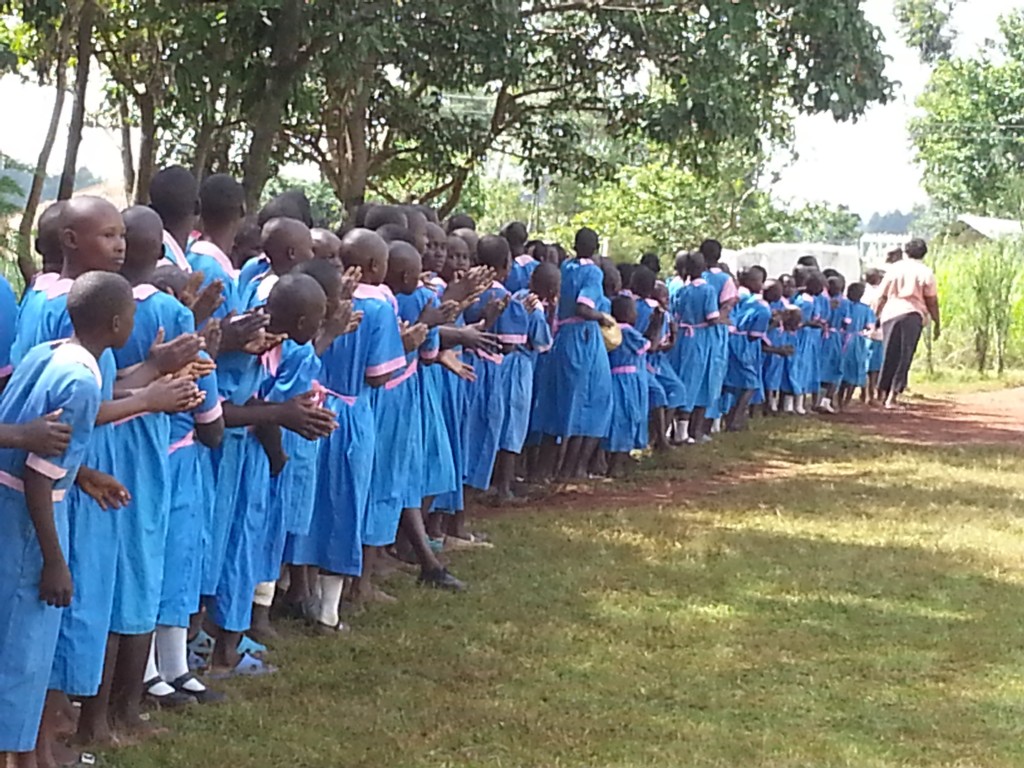 It is a very cold dawn in rural Western Kenya, as 13 year old Jane Muhonja (name changed), a total orphan starts the long 5 kilometer hilly trek from Gagiremba village to Gimomoi Primary school, both in Vihiga County, where she is a class 7 pupil. She has to be in class by 7 am, which means that the latest she can leave home is 5 am, the danger to her person from natural and human attacks at such an early hour notwithstanding. This is a daily journey on school going days that she started 3 years ago, when she was kicked out of a nearer school for reporting sexual harassment and assault by a male senior teacher.
"He used to ask me to collect the exercise books after his afternoon lessons on Thursdays and carry them for him to the office for marking. He was usually alone and would praise me and give me gifts like stationery and even cash. I was happy at first because I couldn't have survived in school without his generosity, until he started fondling my private parts," Jane says as tears course down her cheeks.
There are countless girls who share Jane's shoes. Male teachers preying on their unsuspecting charges, more often than not from very poor backgrounds, some as young as 6 years old are just one of the detrimental handicaps that befall education for girls in Western Province, which is located 400+ kilometers away from the capital city of Kenya, Nairobi.
Sylvia Matoni is an Assistant Director at the Centre for Disadvantaged Girls, a haven that champions education for the girl child in Western Kenya. When she heard of Jane's story, she took the issue in her own hands and reported the incident to the area District Education office, hoping for a helping hand.
"It becomes so hard for girls like Jane to adjust to their new status, as 'marked' girls in the community, especially so if their tormentors go scot free. This affects not only their confidence and self esteem, but their education as well," Sylvia says.
Pamela Chiboli, a teacher at the Sisters of Mary Hostel, Shibuye Girls' Primary school says that education for girls is marred by a myriad of challenges, though sexual harassment while in school tops the list. However, other factors include the economy of the day, which leaves the grassroots population poorer than poor. Prices of very basic commodities have sky rocketed to an extent that there is seldom enough to go round.
Most parents in Western Kenya are subsistence farmers, who grow only enough for consumption in their households, for lack of farms to plough. In cases where a little of the produce, mostly maize and beans could be spared to sell, the gains are very little, and are also consumed within just a day or two. This hand to mouth survival makes it so hard to educate girls in the family, who are mostly considered as silent observers and bystanders in the African context.
Kevogo Burton Tsisaga is not your regular preacher, as besides being a man of the cloth, he is a Teachers Service Commission Tutor, and the Sabatia Area Education Officer with 52 primary, 2 private registered, and 16 secondary schools under his jurisdiction.
"Most schools enroll more girls than boys in primary schools, a cycle that significantly changes in secondary school, where boys' enrolment exceeds the girls. This is due to cultural interference, where most parents believe that boys form the pillar of the family, which simply means that whatever opportunity presents itself, they automatically get the first priority in terms of consideration for access of the same," he says.
Access to clean and safe drinking water also interferes with education for girls whose duty it is to walk long distances to fetch just a few liters. This means that time that should have been utilized for studying is lost in the huge domestic workload that is only reserved for girls.
Teenage pregnancies and early marriage also play a vital role in ensuring that quite a number of girls drop out of school before joining high school. In most of these cases, the girls are usually HIV/AIDS orphans under care of grand parents or guardians, who don't really regret not taking them to high school. Instead they encourage the girls to get married to men as old as their grand fathers in exchange for dowry, usually a few heads of cattle and some little money.
Flavin Afandi, a 16 year old form 2 student believes girls are more capable in handling matters education, social, development and economic than their brothers, and utilize their education, regardless of the level attained. For instance, a girl educated up to high school level and on to some kind of college makes the most out of the opportunity and in most cases ensures that she secures a job, after which she takes on the task of taking care of everything and everyone in her family.
"I am working hard in my studies, to surpass my mother, who only got the chance to get a primary school education," she says.
The Kenya Constitution, which was promulgated in August 2010, has a clause that insists on no more than 2/3rds of members of elective public bodies be of the same gender. This is a plus in fighting discrimination against women, which has spilled over in Burton's bursary allocation office.
In as much as bursaries are provided to the needy but bright students in society, more boys than girls apply for the same, although girls are the ones who benefit more. For instance, in the just concluded May 2013 allocation and disbursement, only 248 boys against 319 girls benefited from the bursaries. This was occasioned by a directive from the government, that every year, there be a special allocation for girls. It however goes without saying that if the allocation was not forth coming, then the ratio of boys to girls in the allocation of the same would have been way much higher.
Another challenge that befalls the bursary application system is the shyness exhibited by girls. Most needy boys see nothing wrong with hand delivering their filled application forms to the bursary office, while it is almost alien for girls to reciprocate; they'd rather send a proxy! This means that it is not always that the application forms for the bursaries, filled by girls, reach the bursary office to be allocated for funds. The society needs to work towards killing the inferiority complex that plagues the girl child. To counter this, the government has employed a system which ensures that officers from the bursary office visit girls' schools physically and supervise the filling of the said application forms, a system that is almost stopping the feeling of inferiority in its tracks!
Politics was not left out as in the just concluded General Elections, a higher bursary allocation ratio for girls against boys was used as a gimmick during the campaign period as a crowd puller and to garner votes for aspirants, which paved the way for the above numbers.
To get workable solutions to what ails education for girls in Western Kenya, the local and national governments need to put measures in place to ensure equity access to education by killing negative cultures that belittle the girl child and women in society. Perpetrators of the same should also be prosecuted in a court of law.
Esther Memba, a 62 year old illiterate mother of 11, 6 girls and 5 boys lives with her 75 year old husband and extended family in Gagiremba village about 400 kilometers from the capital. She is not too keen about educating girls and would do anything in her power to defend her stance.
"The real reason I will forever be against educated women is because they would always think all my ways are backward, and would never be afraid to criticize the manner in which I do things," she explains.
According to Community Education Service Canada, an organization that provides access to education for orphans and other HIV/AIDS affected children living in Kenya, the masses should be given civic education to guard against the discrimination of girls by promotion of their rights in order to increase community awareness of her needs and potential. A campaign to change the negative attitude towards girls by society can be achieved by employing role models, mentors and motivational speakers in the persons of people that the girls can emulate. Parents and guardians should not be left out of the education process, on the importance of providing equal opportunity to children of either sex. Those biased towards boys should be handled in a manner firm enough for them to realize the seriousness of ensuring equal opportunity for all their children, regardless of their sex, and especially extolling the values of educating girls. School environments that are girl-friendly would be a boost to lobbying and advocacy, especially so if they include a provision of sanitary towels and other toiletries for girls, in gender friendly toilets.
Best of all, the girls should first have a burning passion to get an education, focus on this desire and fight to attain it. When all is said and done, girls like Jane and Flavin, together with many others they represent, will be on their way to emancipation from the slavery that is illiteracy. To grow into women of substance, girls need to work harder in school and outside and be focused, as nothing comes on a platter of gold.
This article is part of a writing assignment for Voices of Our Future a program of World Pulse that provides rigorous digital media and citizen journalism training for grassroots women leaders. World Pulse lifts and unites the voices of women from some of the most unheard regions of the world.