---
---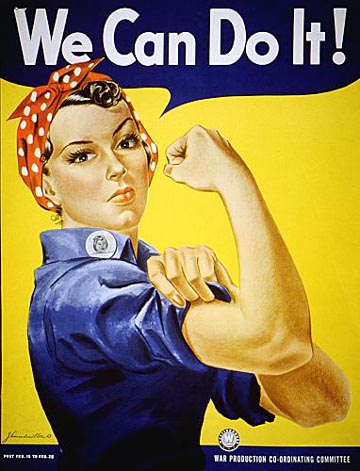 What would you do if as a child you found out that your dad is cheating on your mom? What would you do if you see your mama devastated with this? Yet again, your dad is not remorseful?
As a child and a last born in a family of six, I was so fond of my dad and believed he was so perfect. But when I was in my third year of college my dad married another woman. It was so devastating to my mother and us as children. My dad had suddenly become a stranger to me. He wouldn't listen to advice. He was excommunicated from church.
All the while, I never saw mum crying. Yes she would complain but she would also be the one comforting us. We would pray together. In the middle of all this, mum would smile and enjoy chatting with her children.
Just in less than five years, my dad was back in my mum's home, HIV positive. My mum, who is negative, welcomed him back and is taking care of him. The other woman is nowhere in the picture now.
I witnessed the power of a woman first hand. Very few men in the world possess the power and strength that women have and yet women are always underrated. Rarely will women be entrusted with decision making positions. Being a woman is viewed as being weak.
My vision in life is to help in existing efforts to tell the story of a woman and demonstrate to the world how strong a woman is. Show how, if given the opportunity, women can lead and change the world. This I know I can achieve by writing positive stories about women achievers.
This will also help change the mindset in my community that a woman should be considered a second option to men. In my country and I believe in other African nations today, we are told to consider men as heads of the families and this thinking spreads everywhere including the workplace. I want to change that.
I know what I write does not end in Malawi. The radio station I work for is listened to across the world through our website www.zodiakmalawi.com. I also write on this website. Somehow, somewhere one would be able to listen to a story that will change their lives too.
I believe I am also the change itself since I hold quite an influential position in the Malawi media. I do hold career talks to encourage young girls to start thinking positively about themselves. Change is within them.
I believe I am slowly becoming a change leader. But am I empowered? To a larger extent, no. In unity there is power, so I know by connecting with other women change leaders from across the globe, I will be empowered. I know through PulseWire I will be able to tap knowledge and learn from other people's experiences.
PulseWire holds the power to change women's status in society. It is a forum that holds the key to open so many opportunities for women from one corner of the world to the other. I believe it can unlock the power of a woman as it is one thing to have the power and another to recognize it.
Testimonies from some previous Voices of our Future correspondents like Beatrice Achieng from Uganda (2010) who says "Thank you for giving us the confidence. The power of knowing our right is the key that unlocks our voices" sums it all up.
I believe by joining this community and becoming a correspondent, shall help me become more confident and unlock the voice in me and other women for 'no one speaks for me, I speak for myself.'