The UN Women training on gender mainstreming in security sector education enters day 4 at ACCORD, Durban
---
---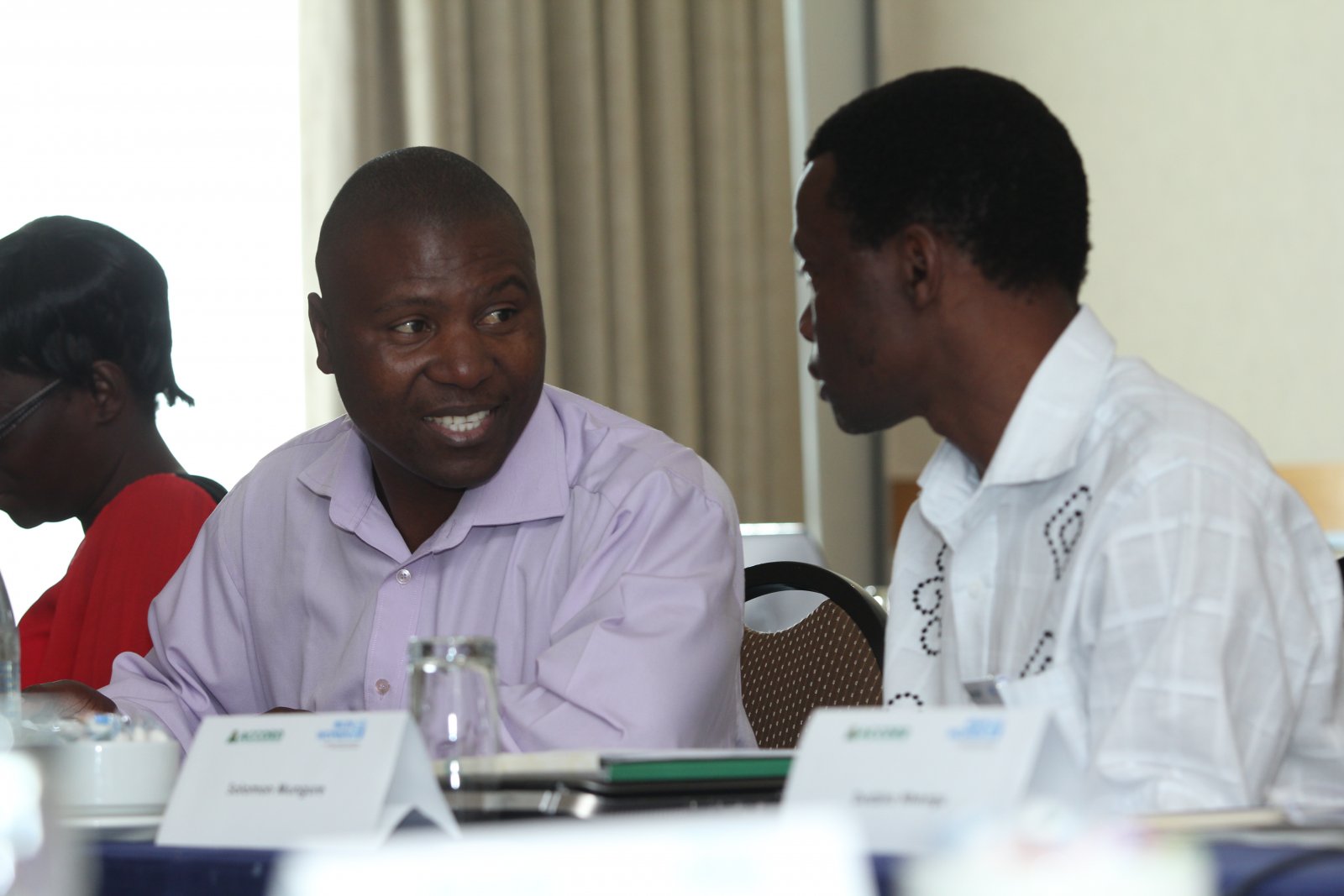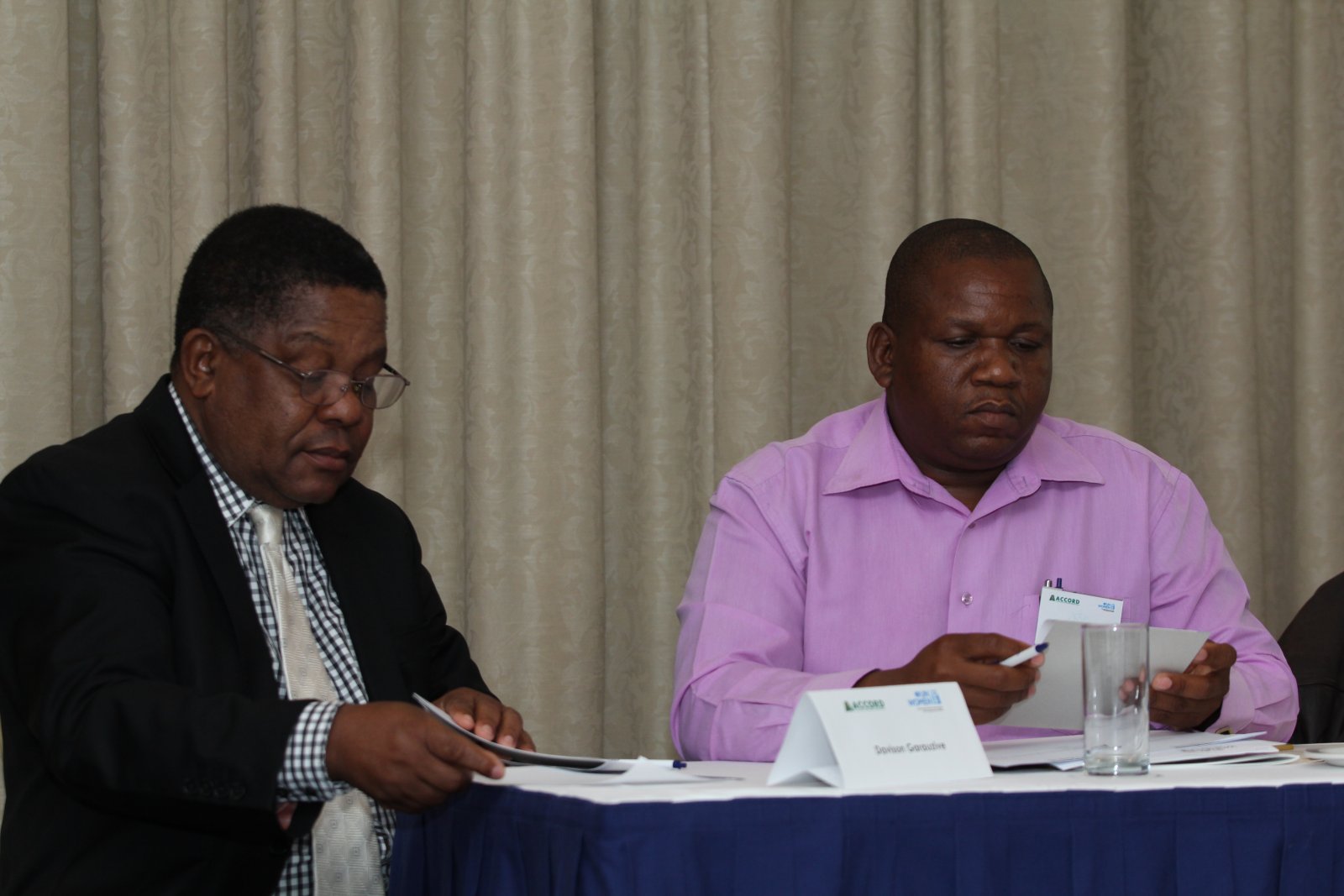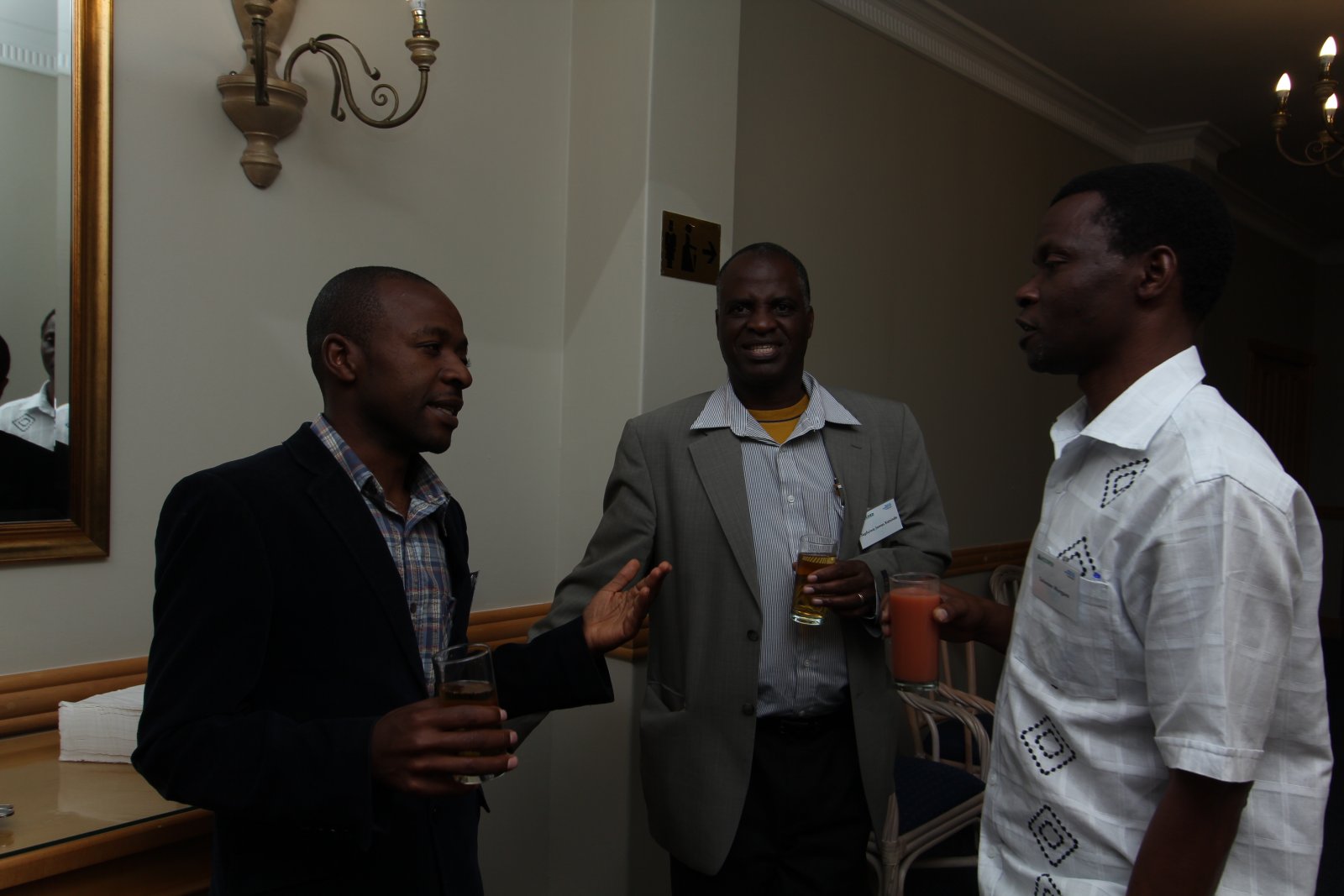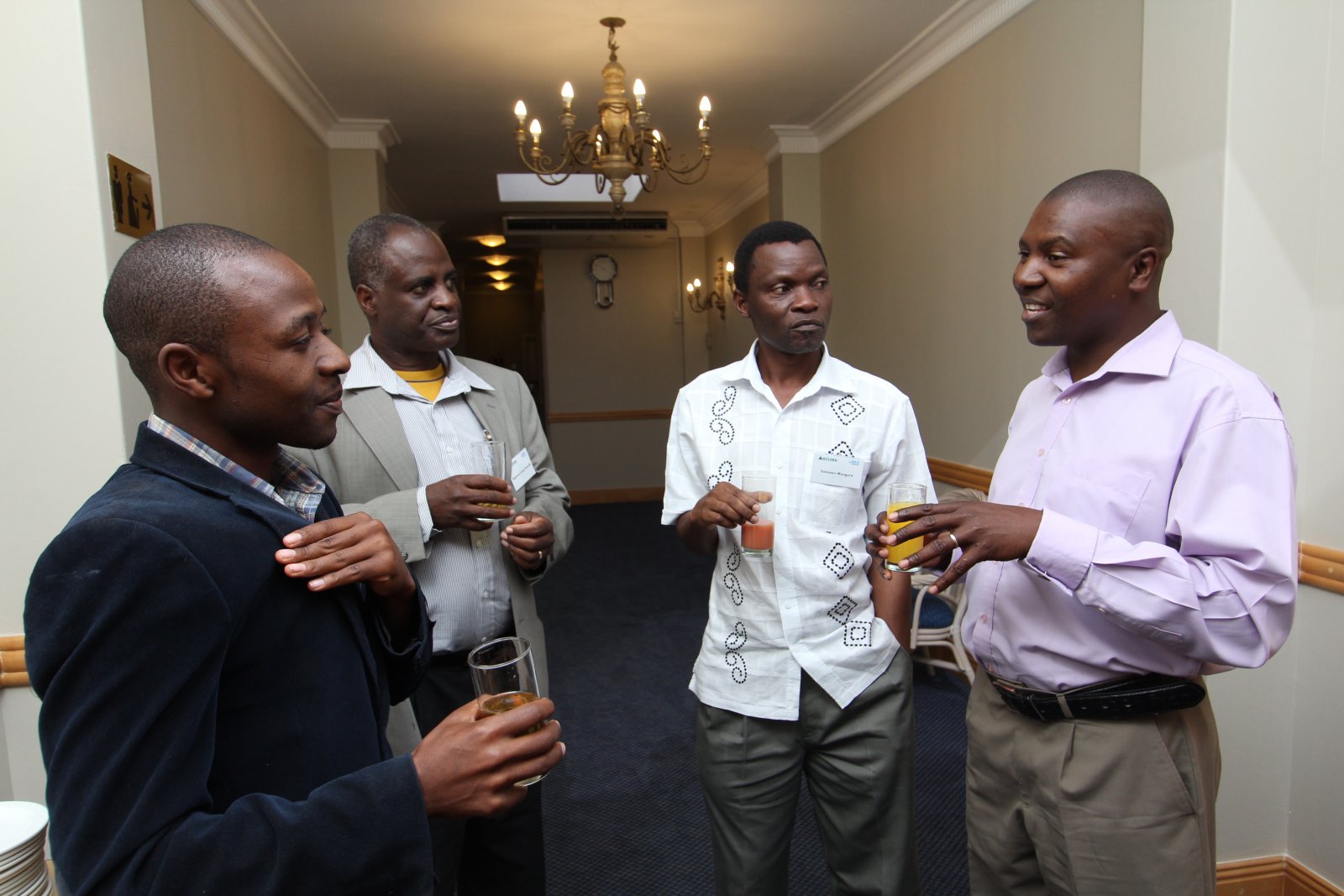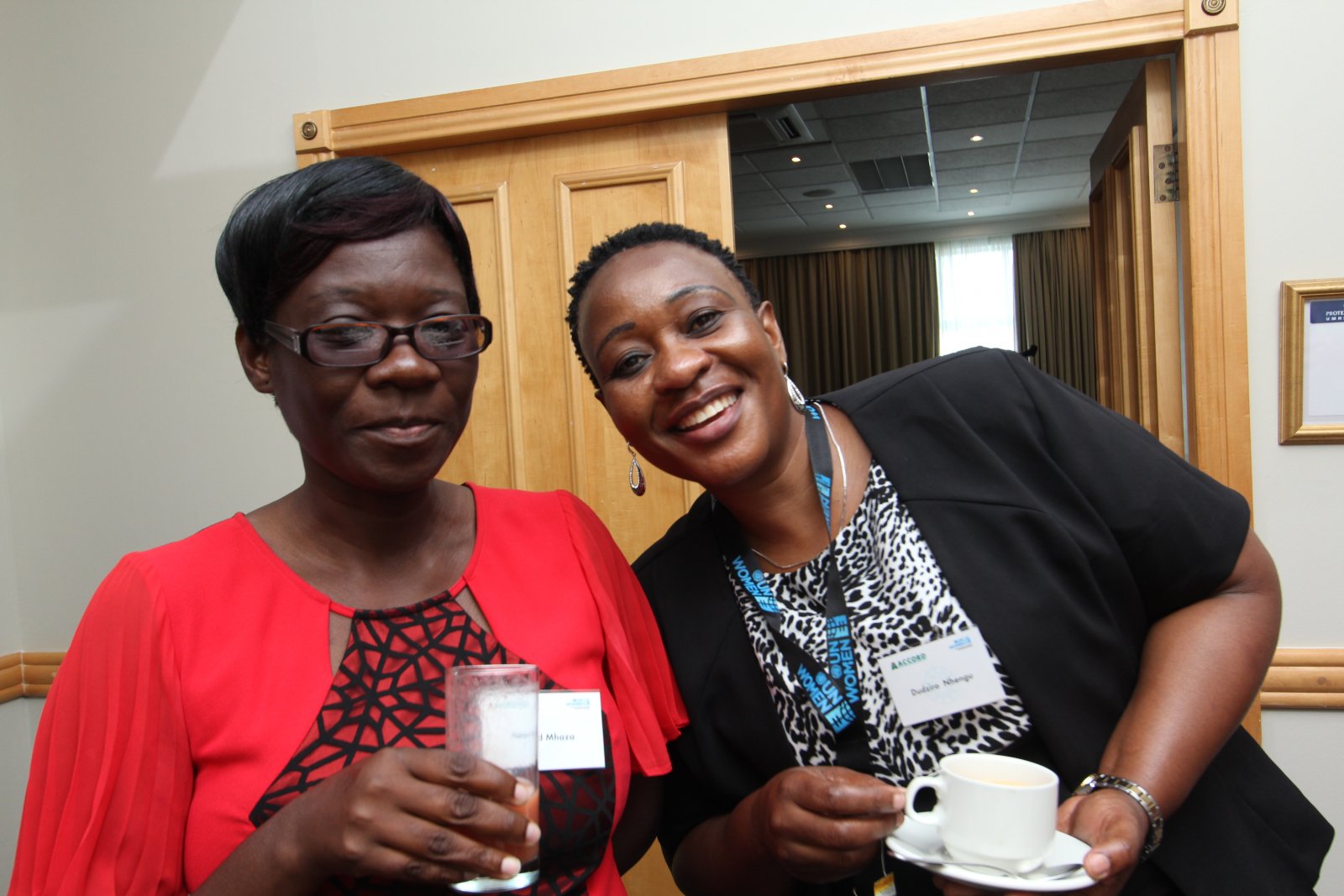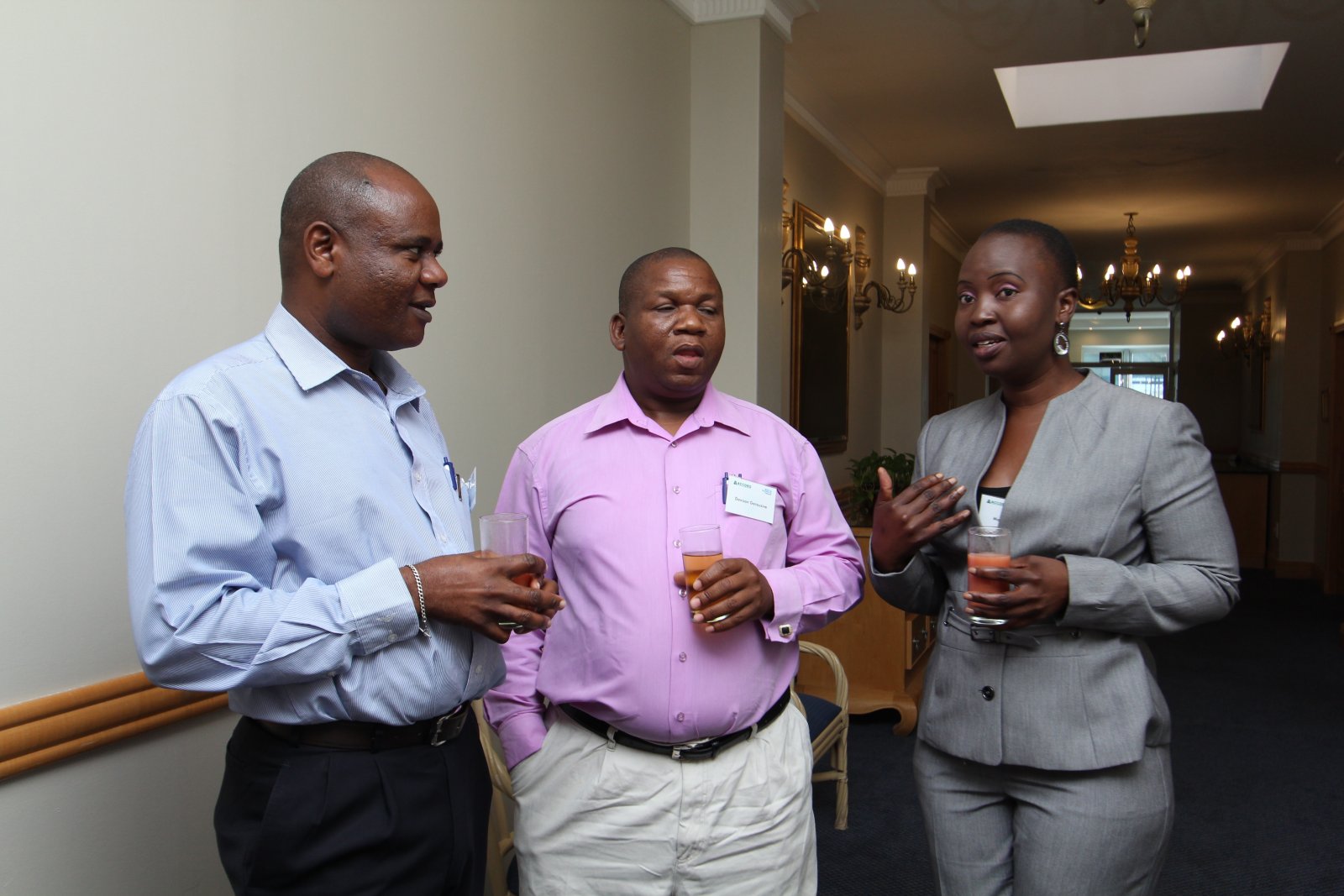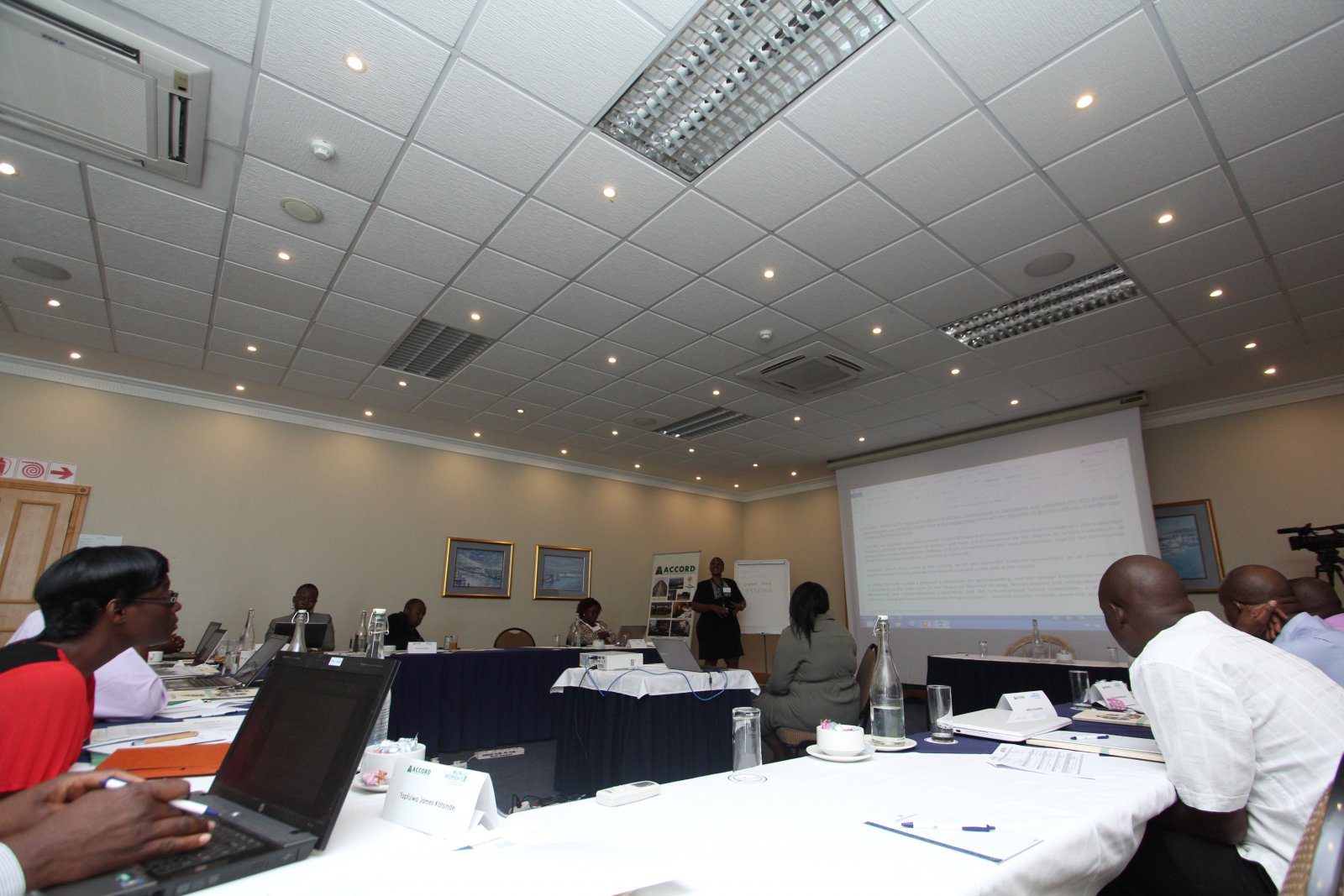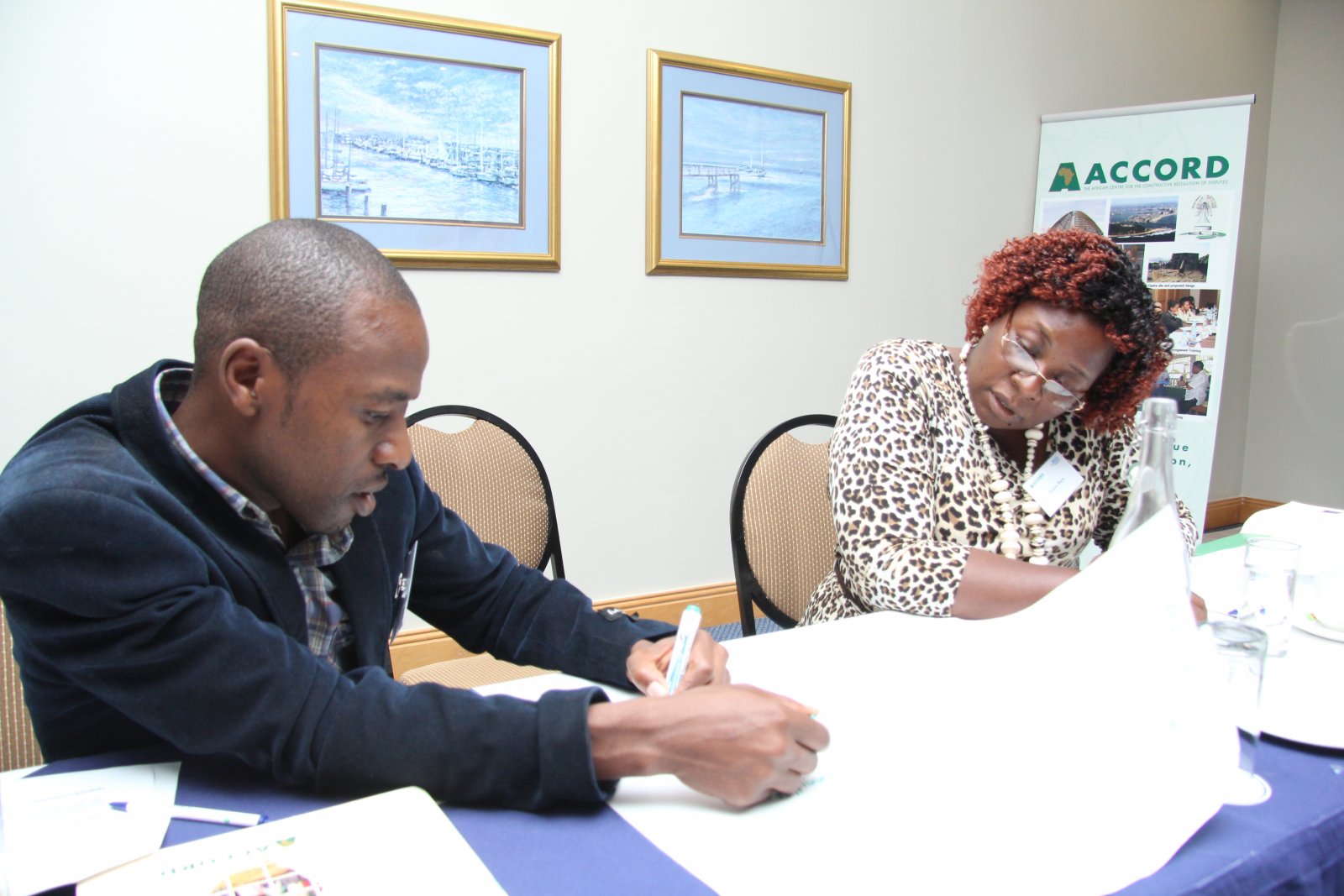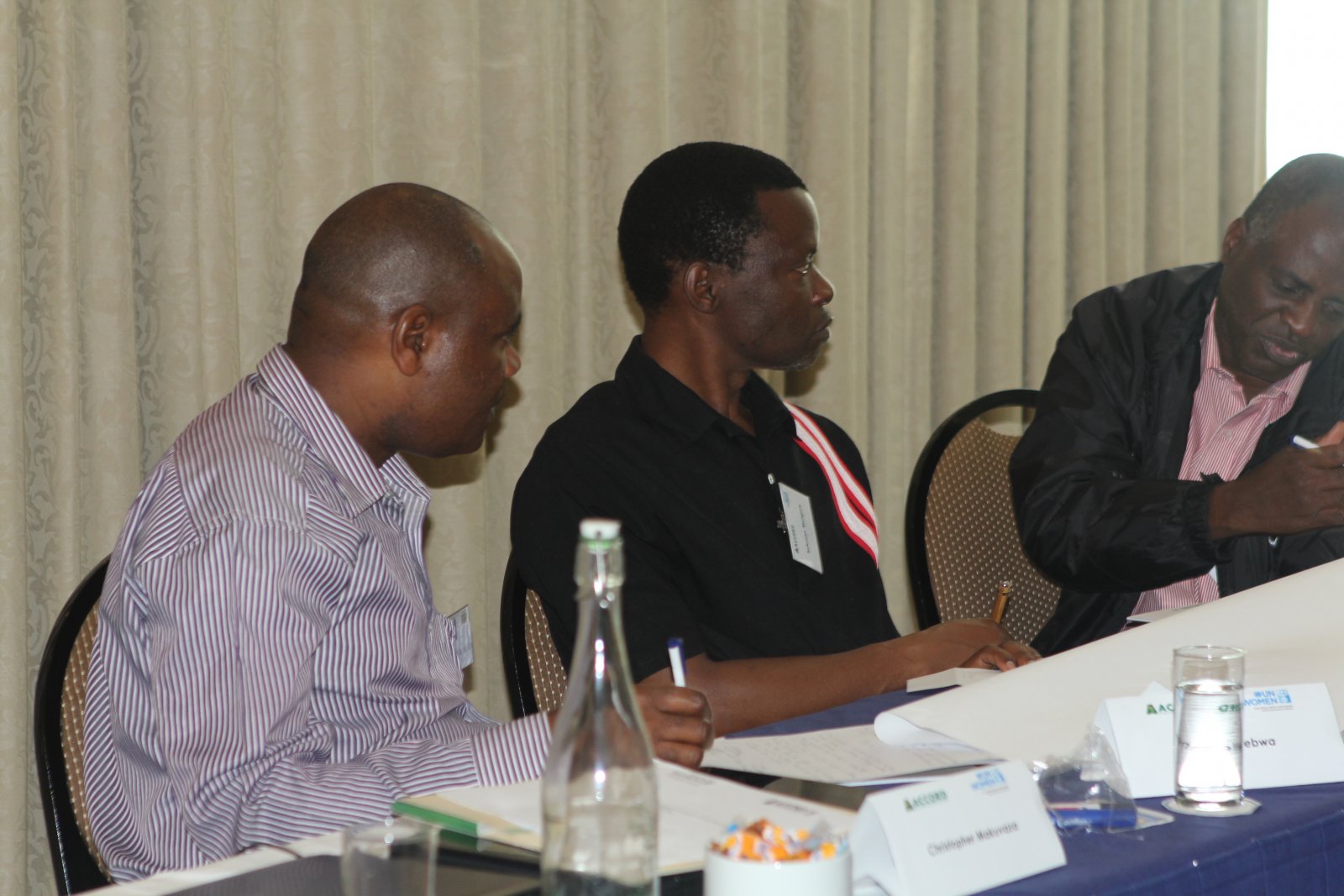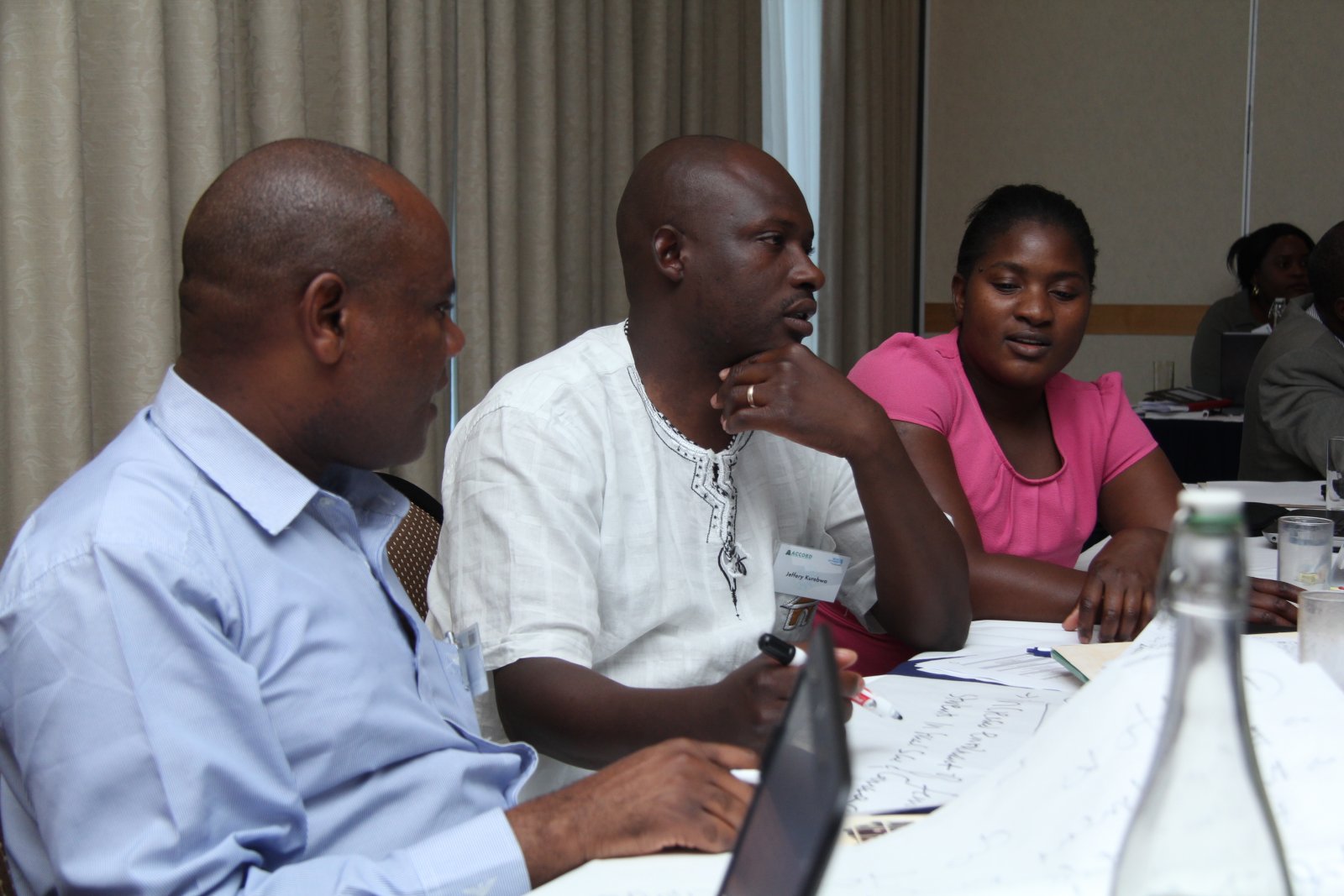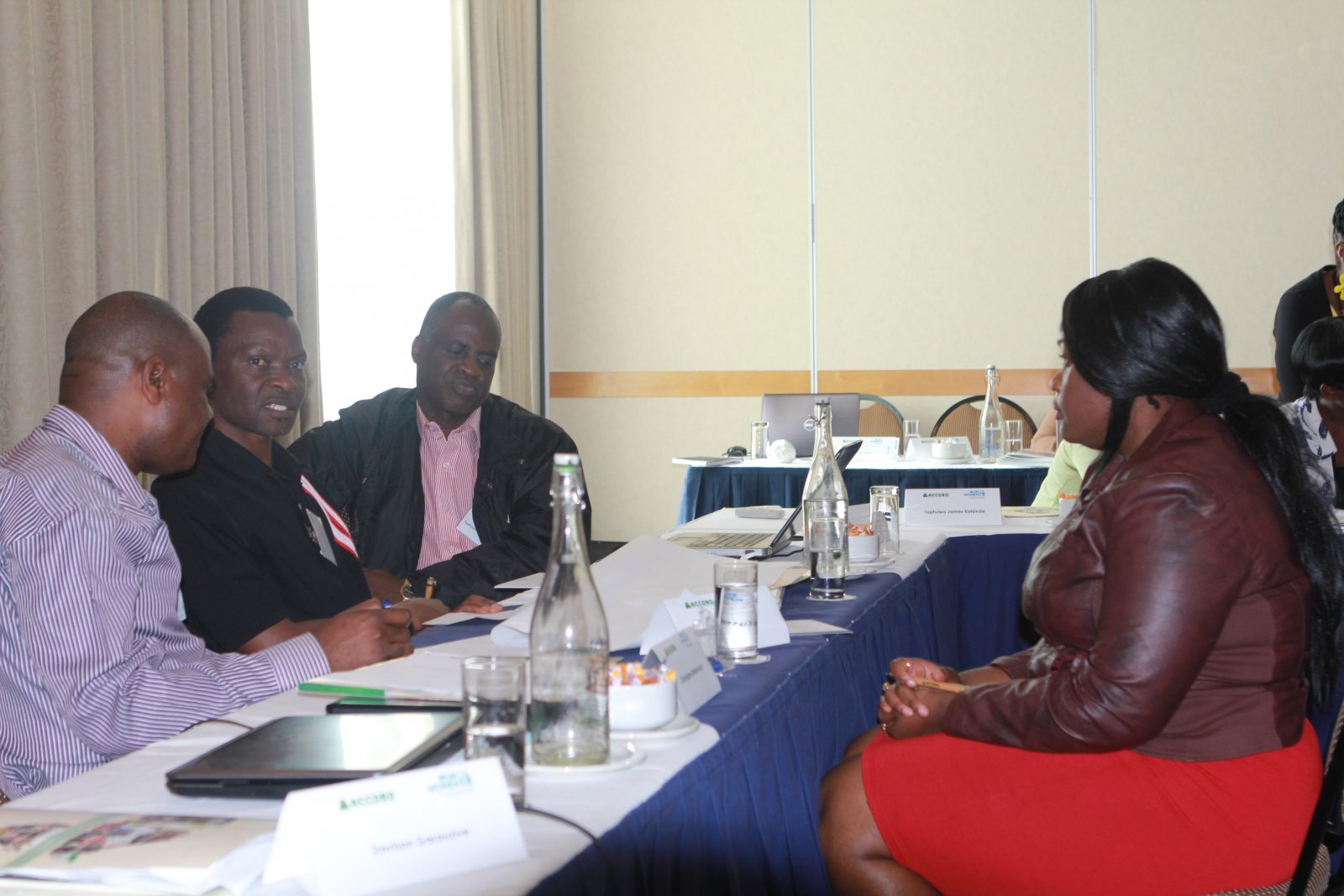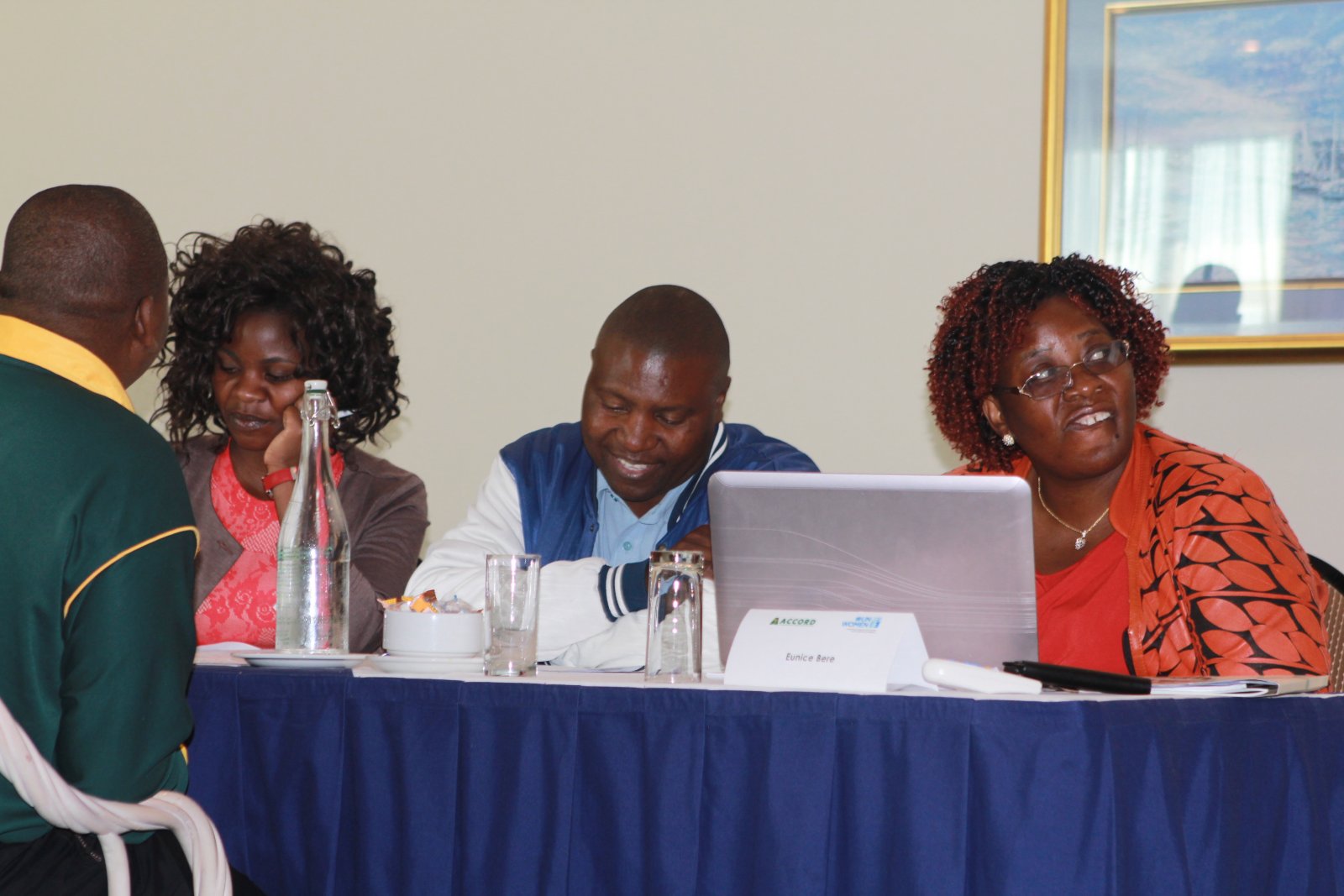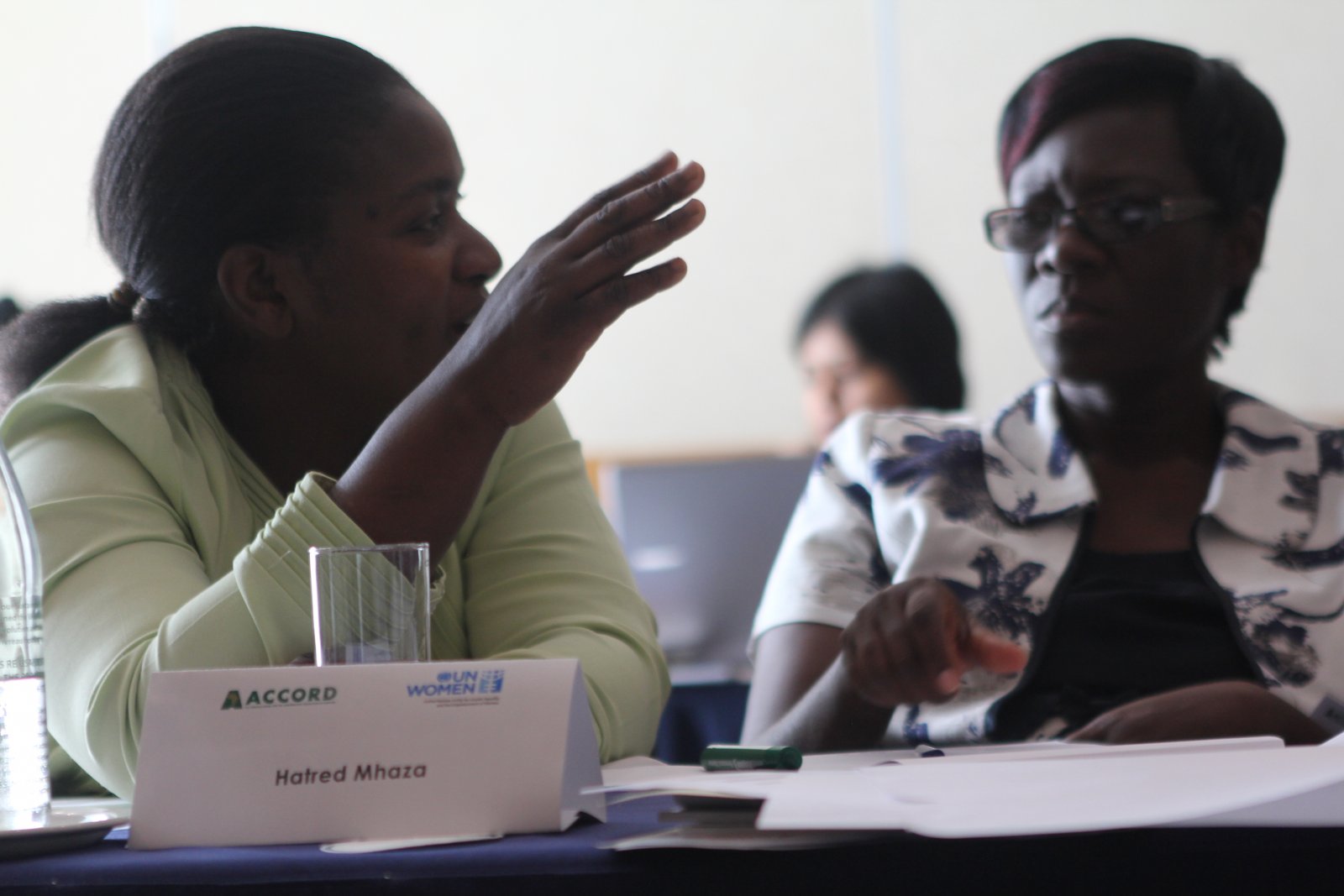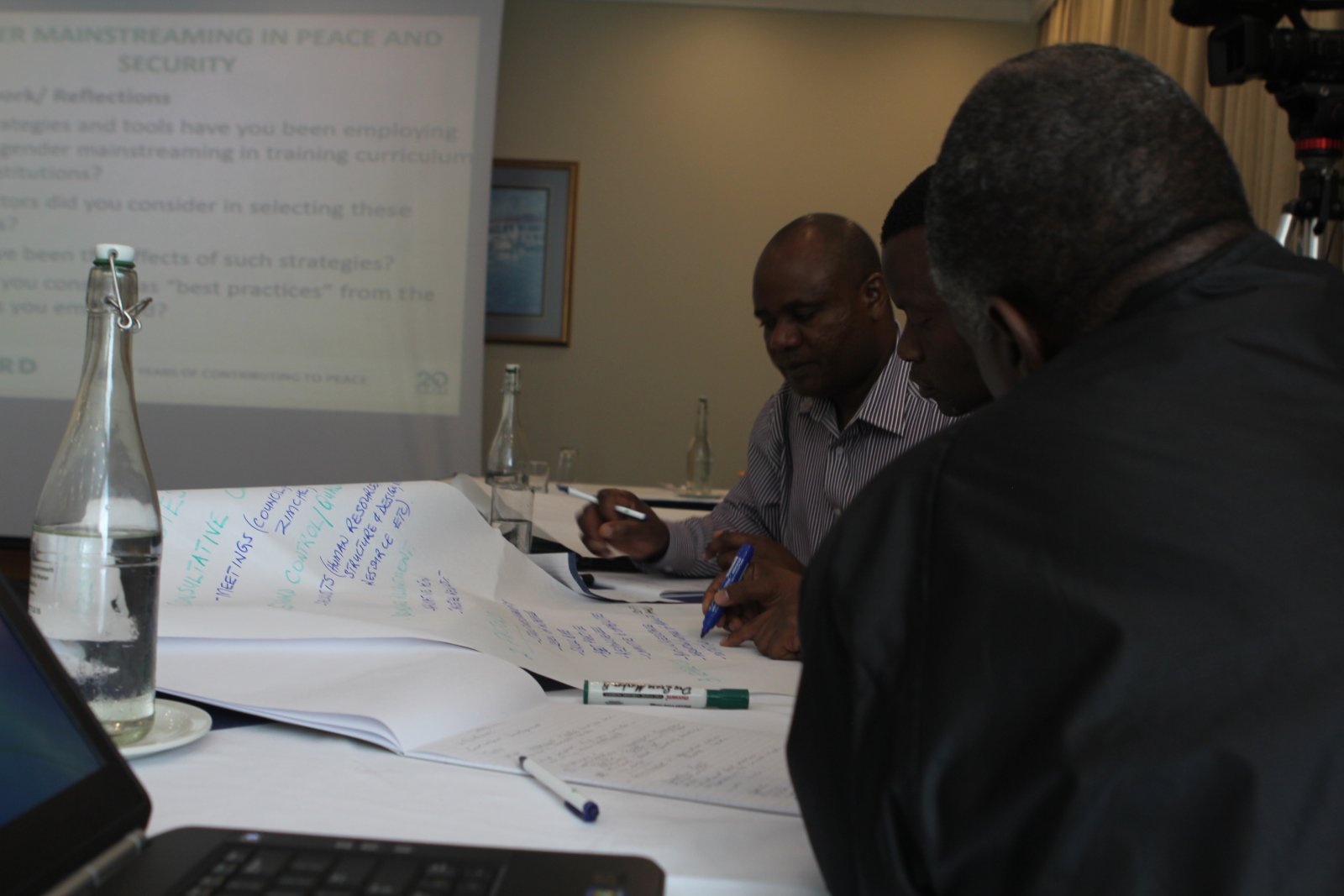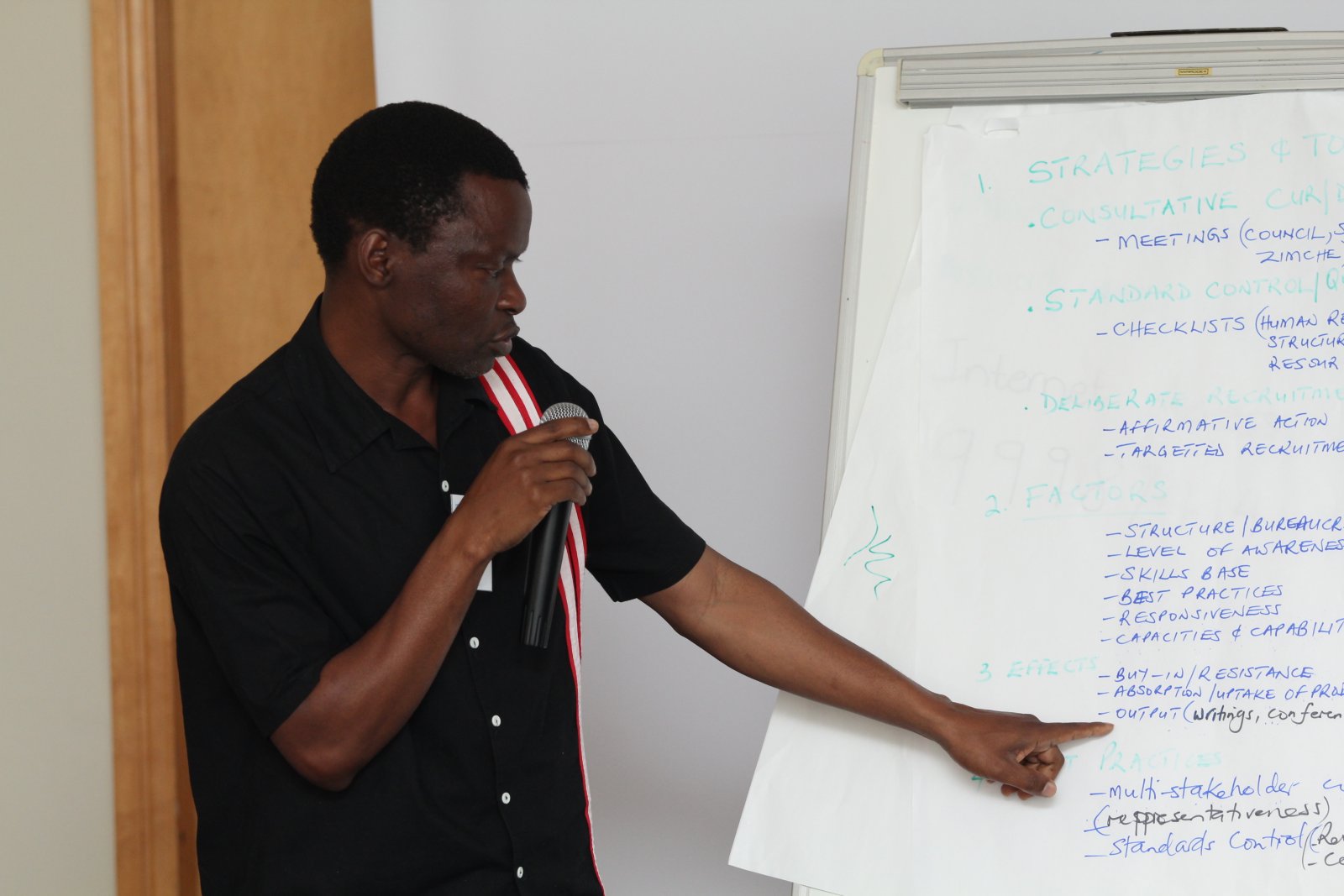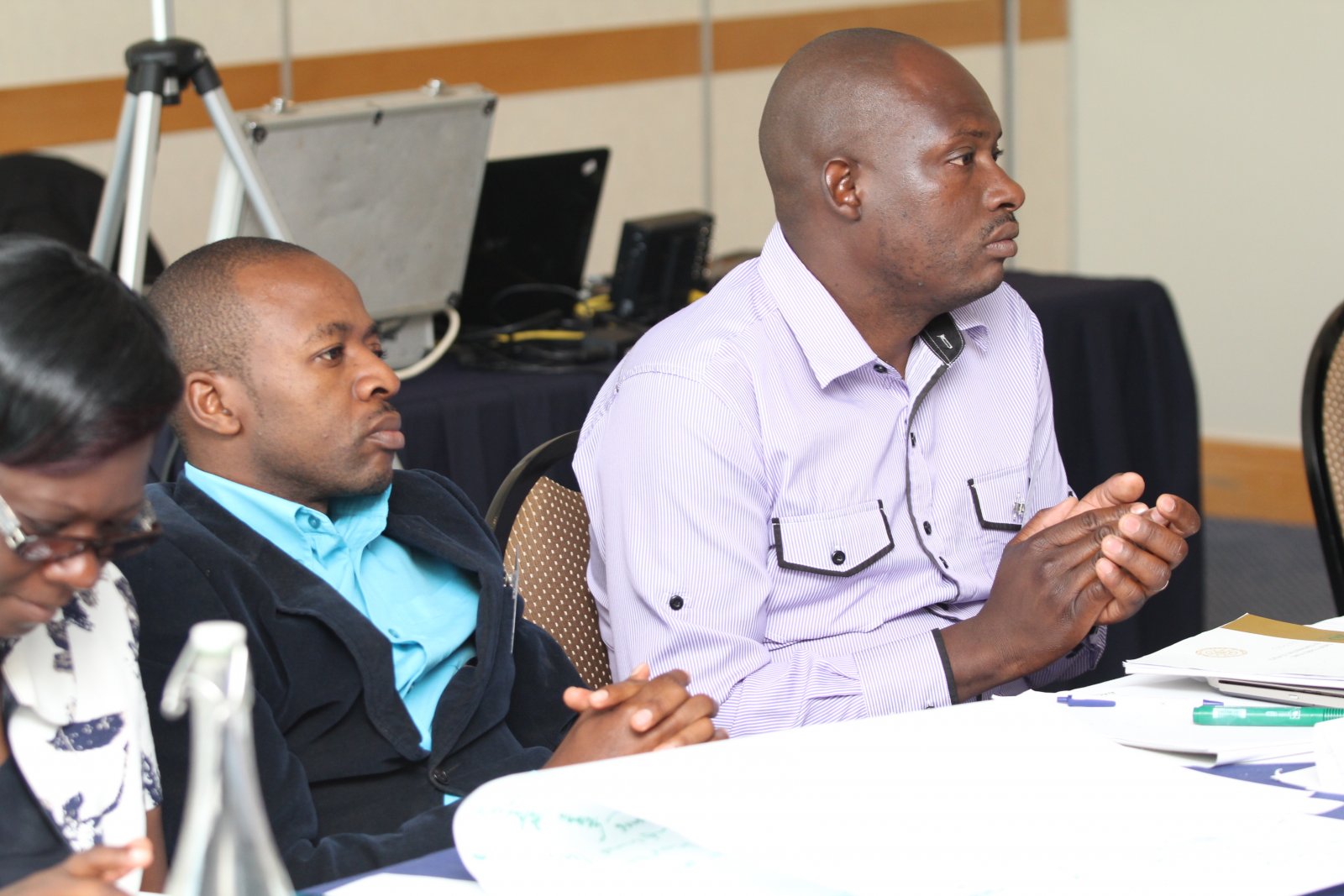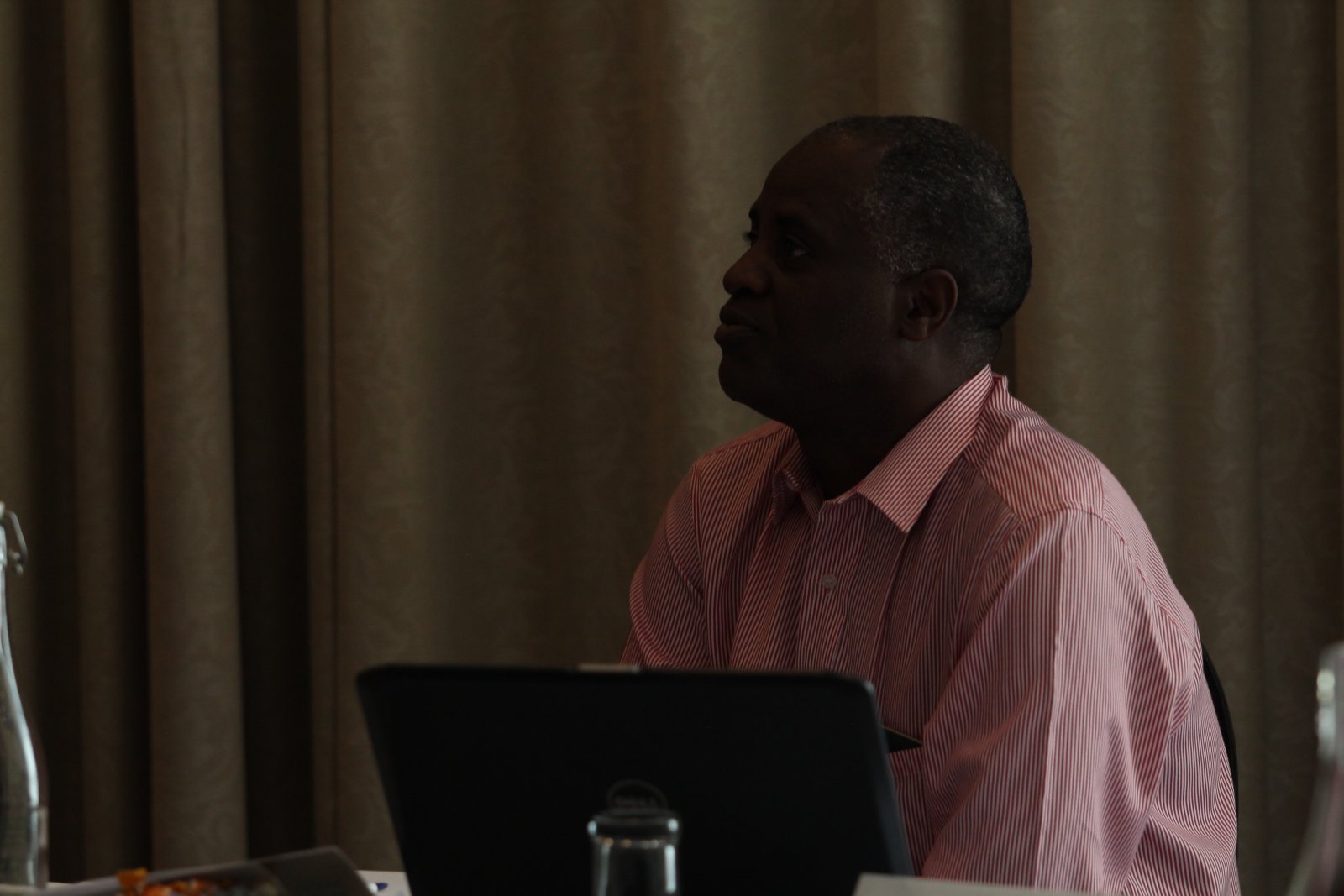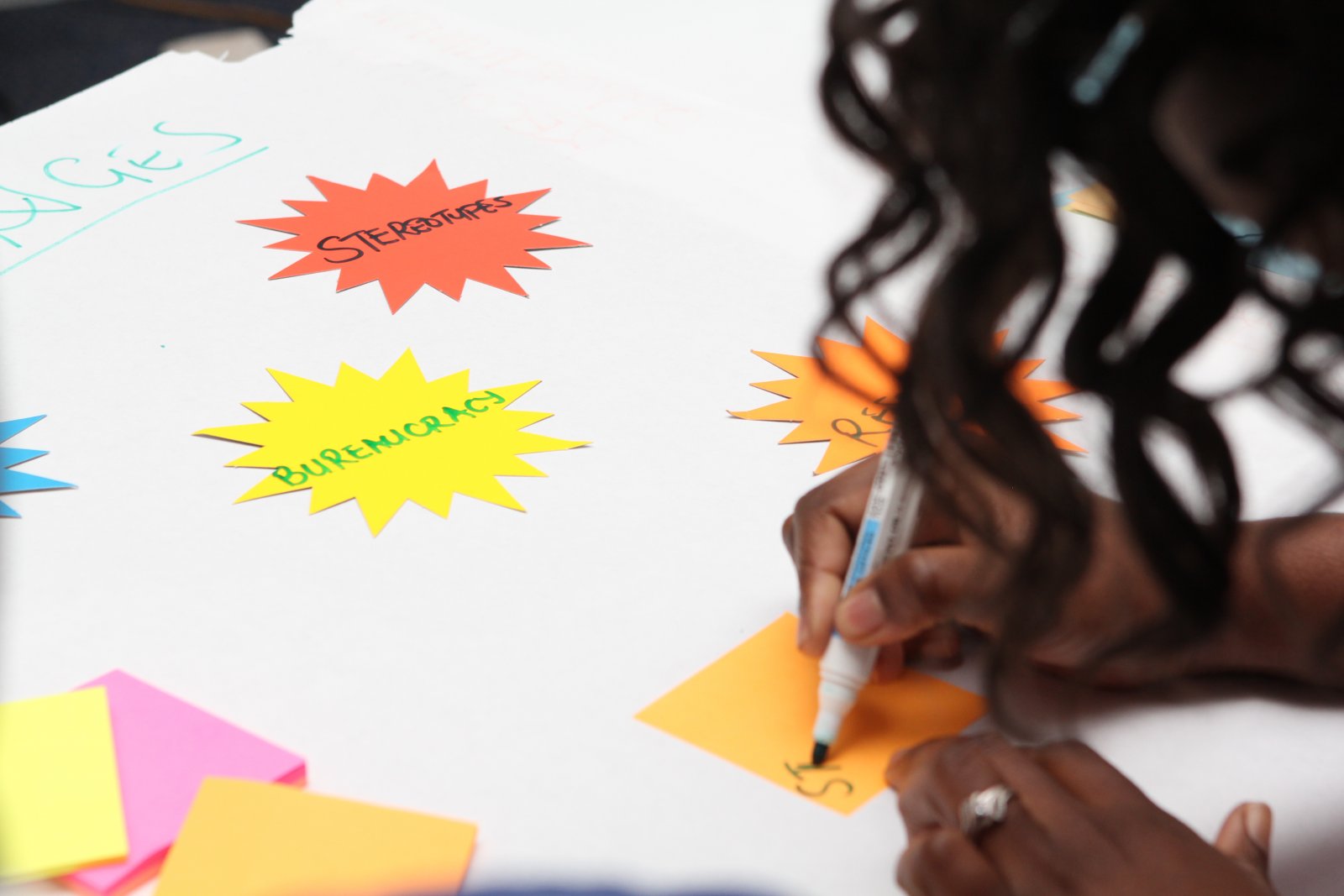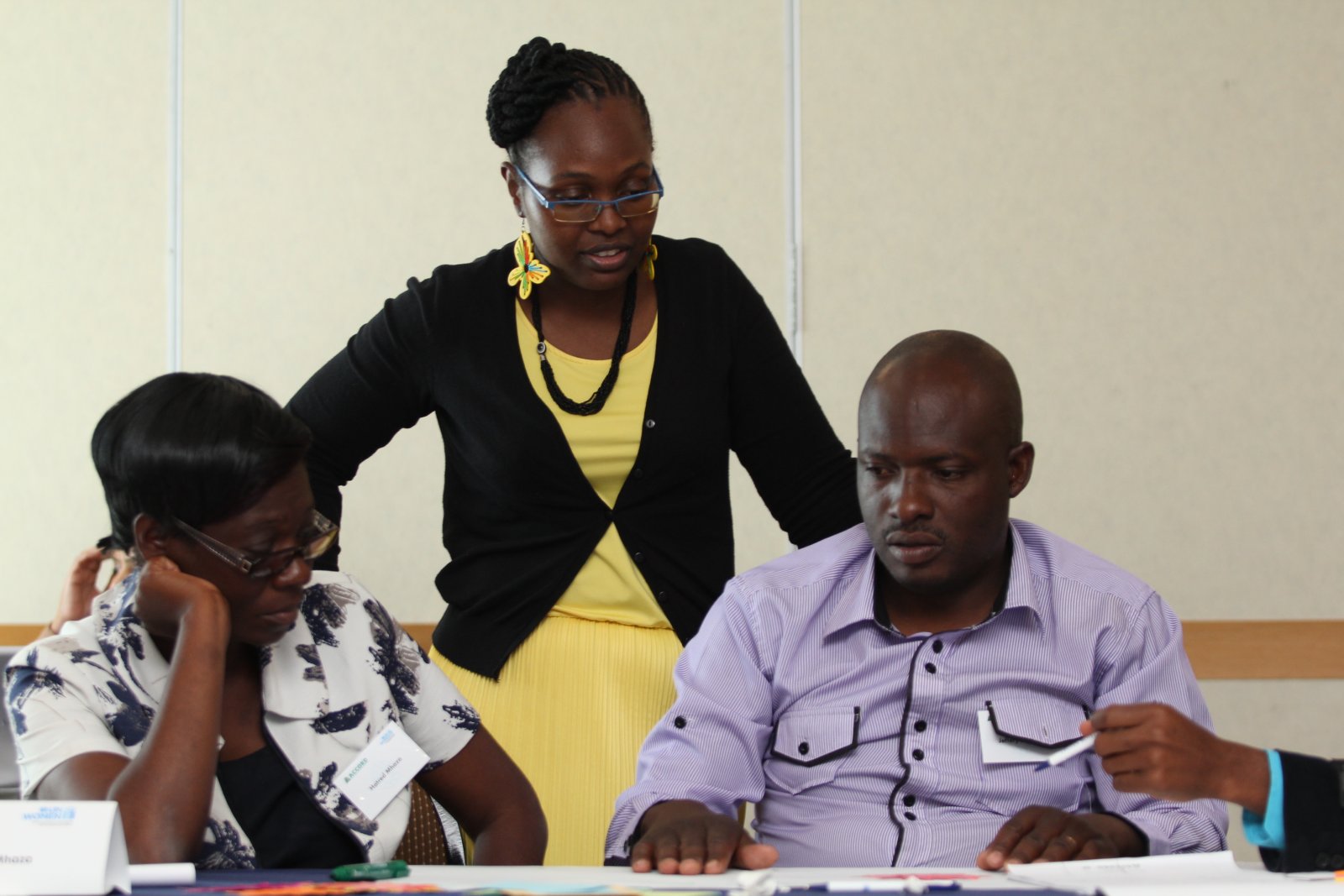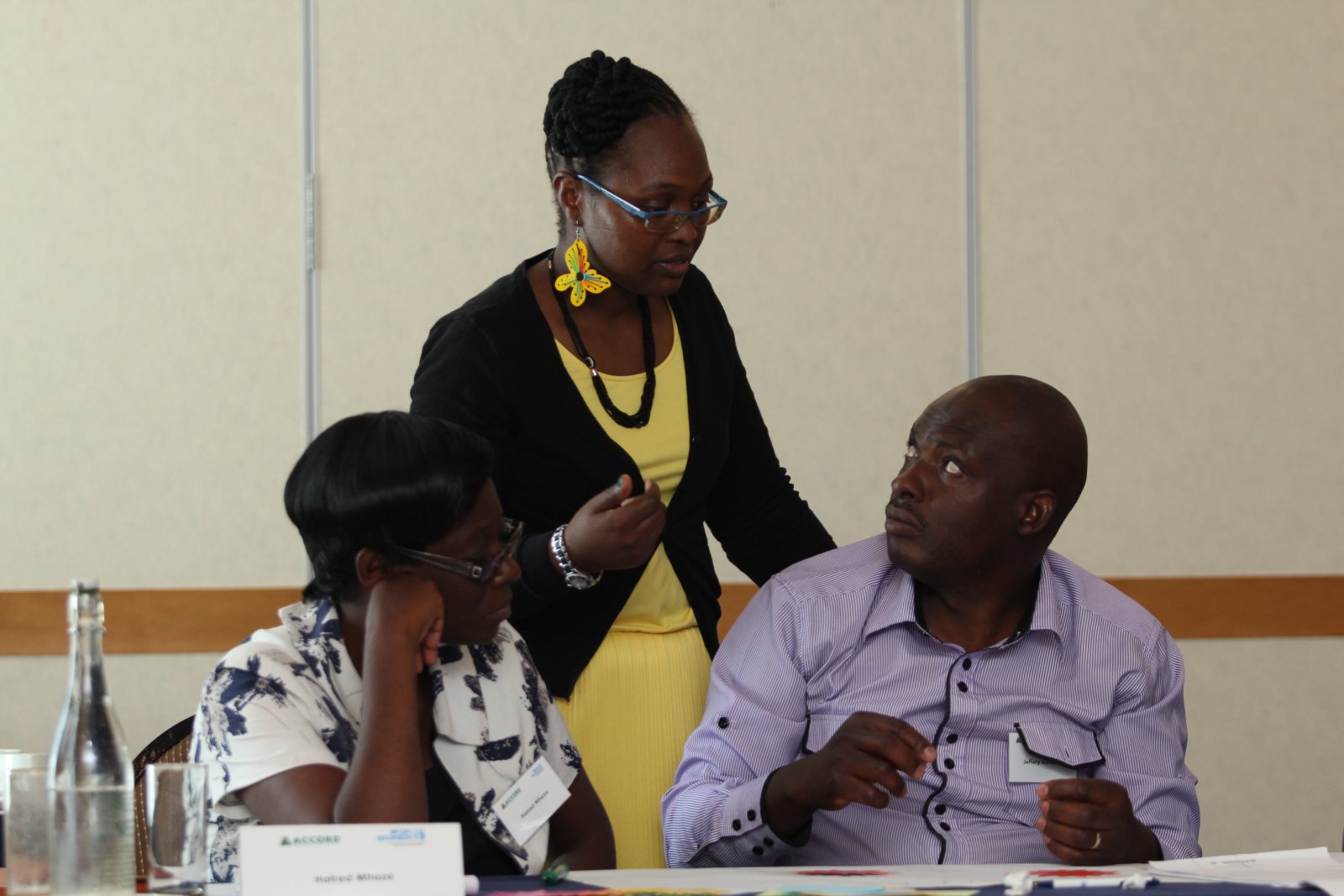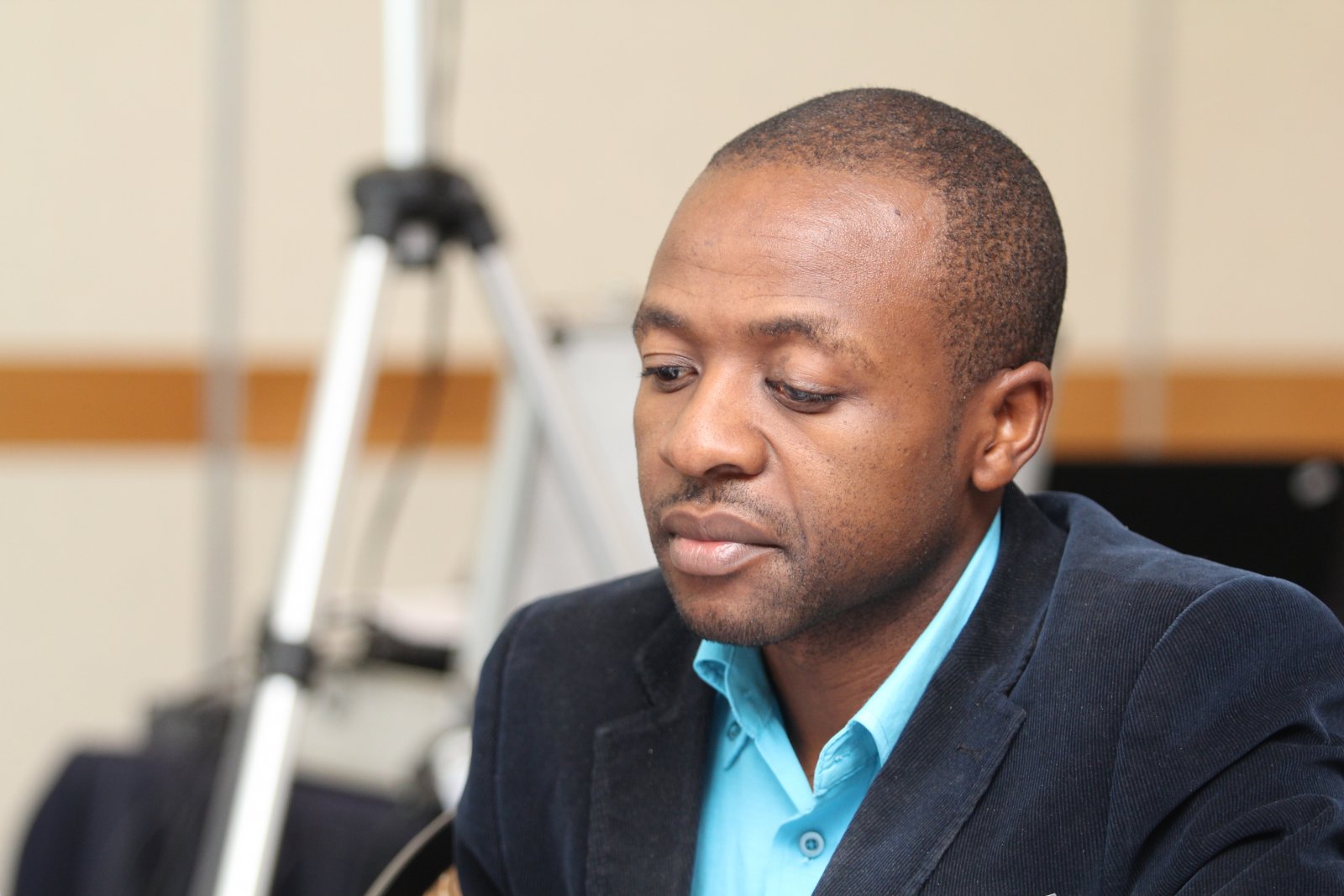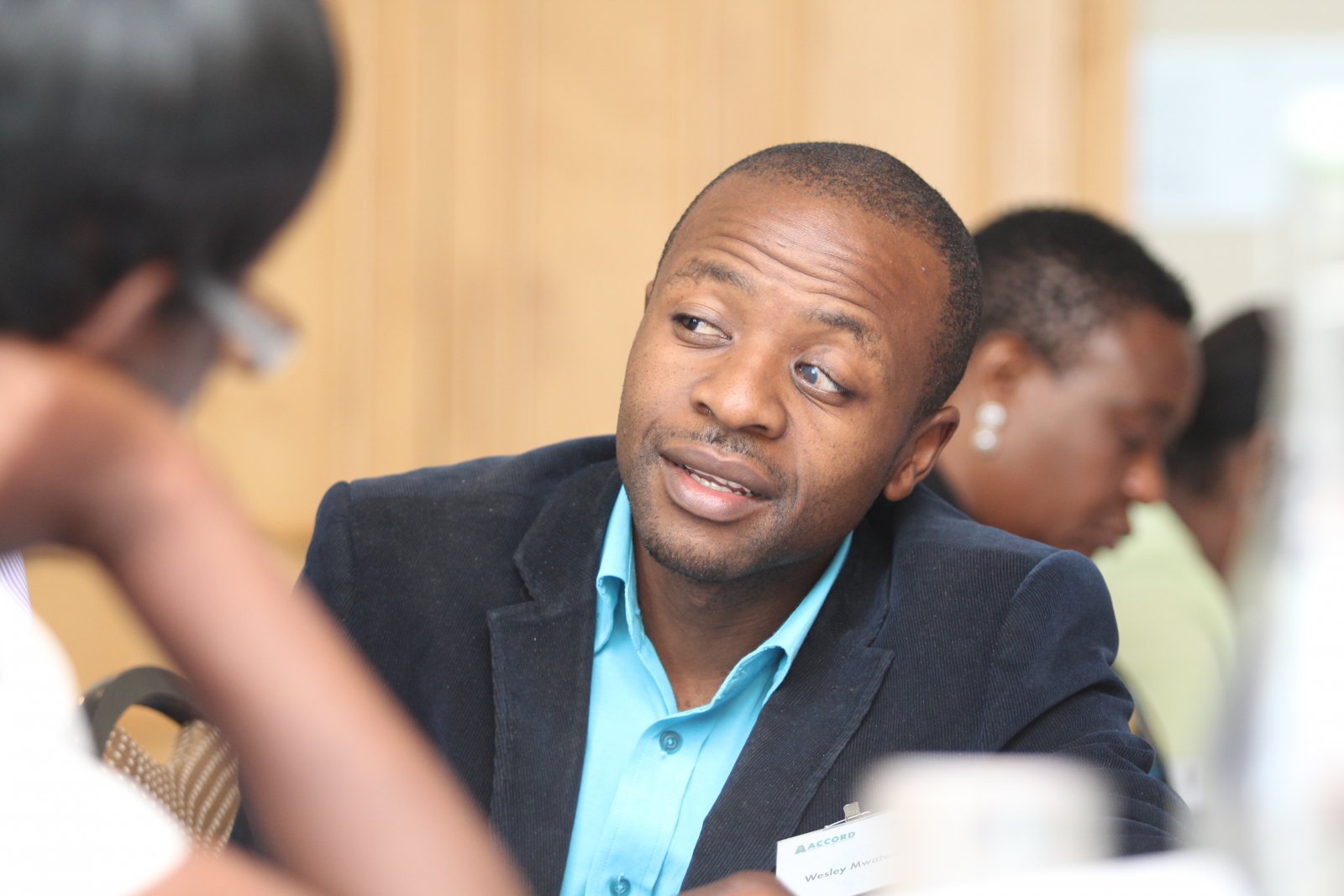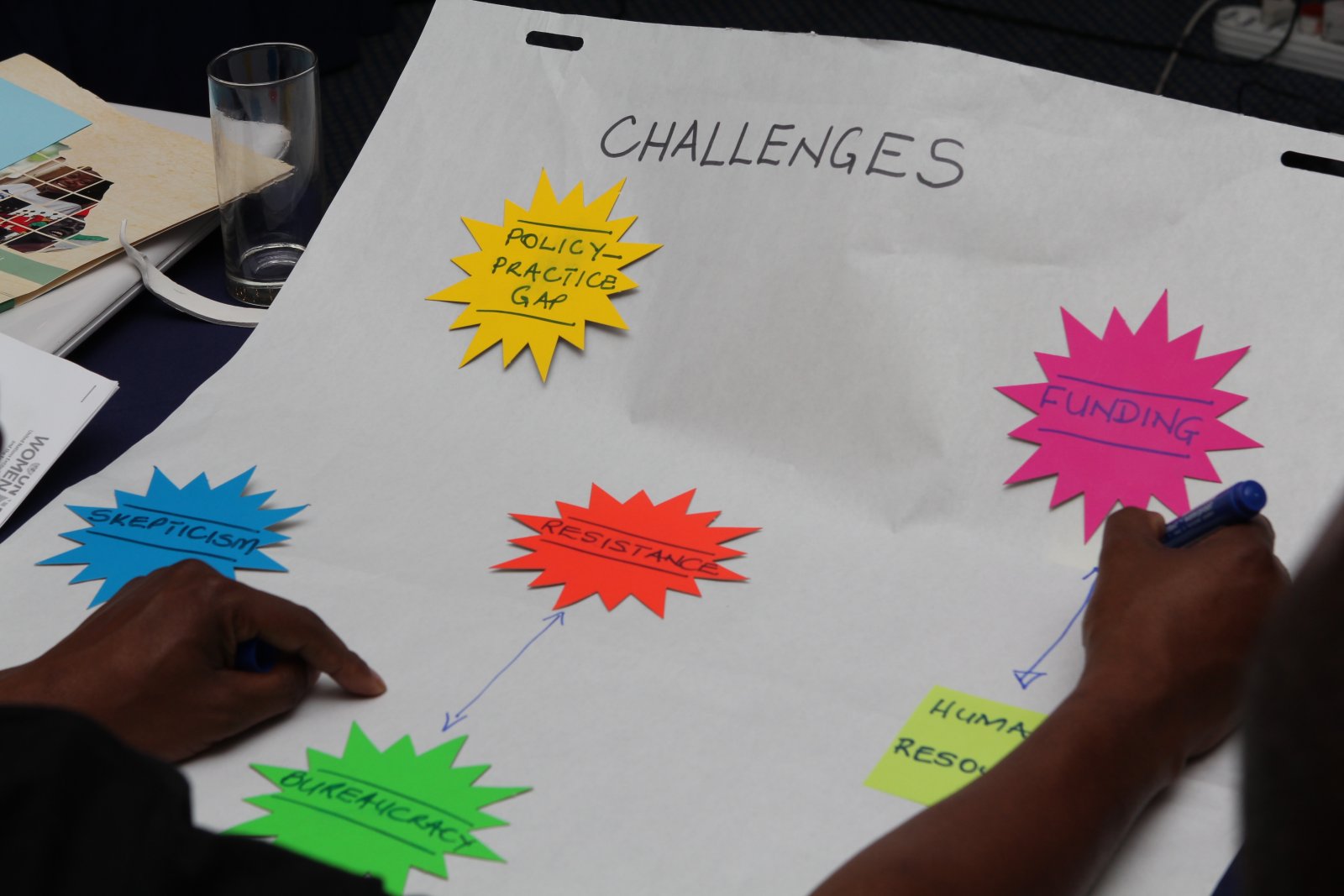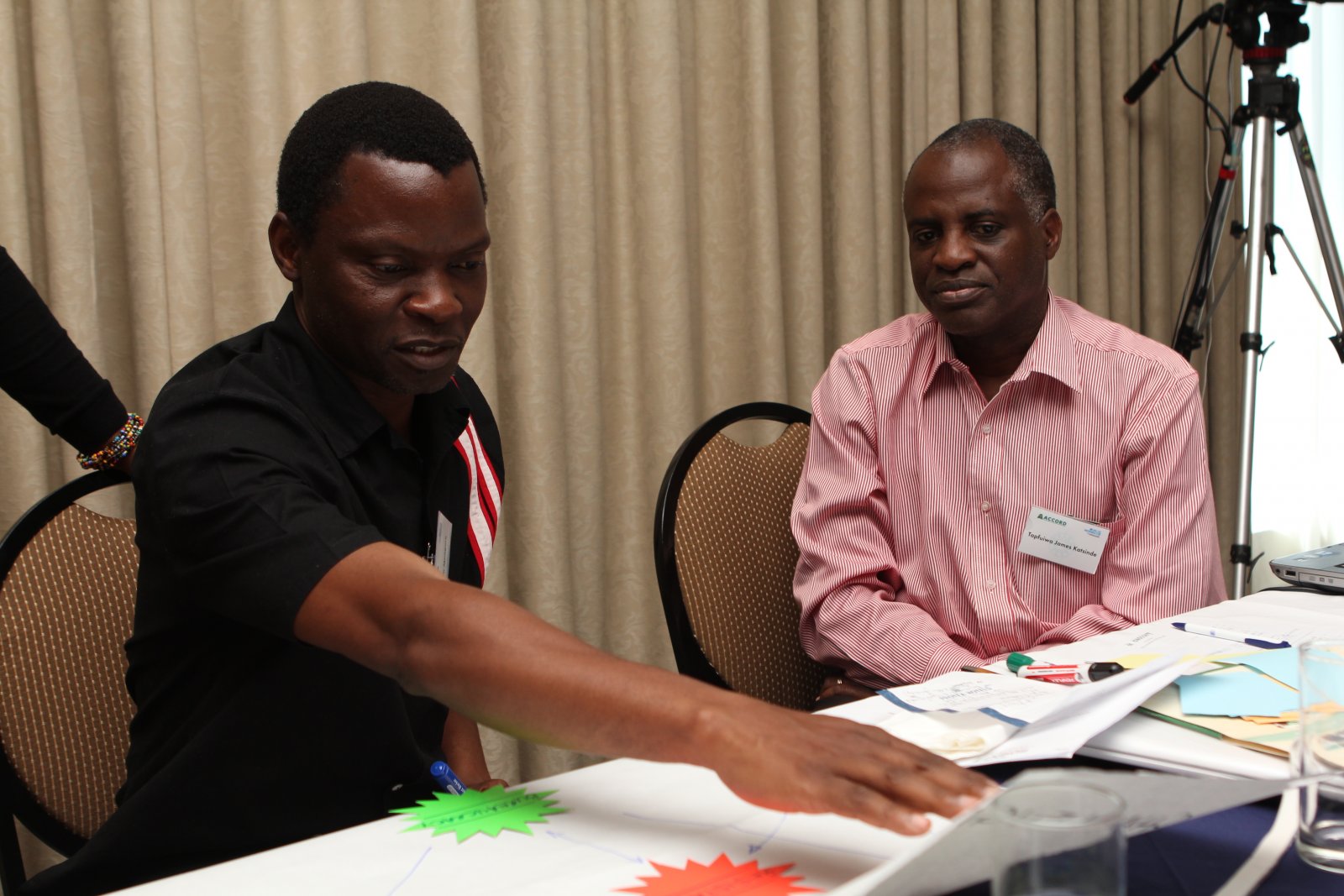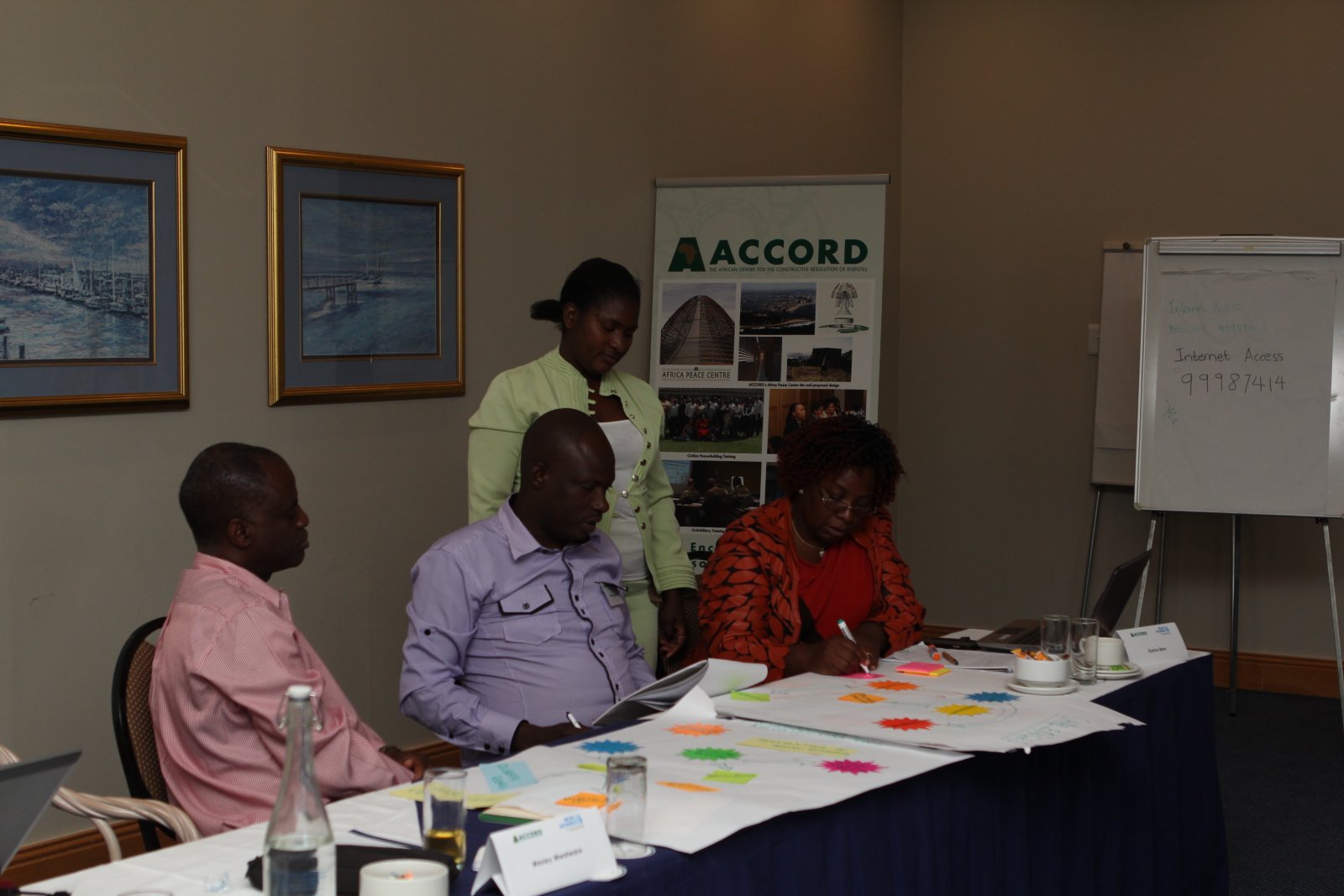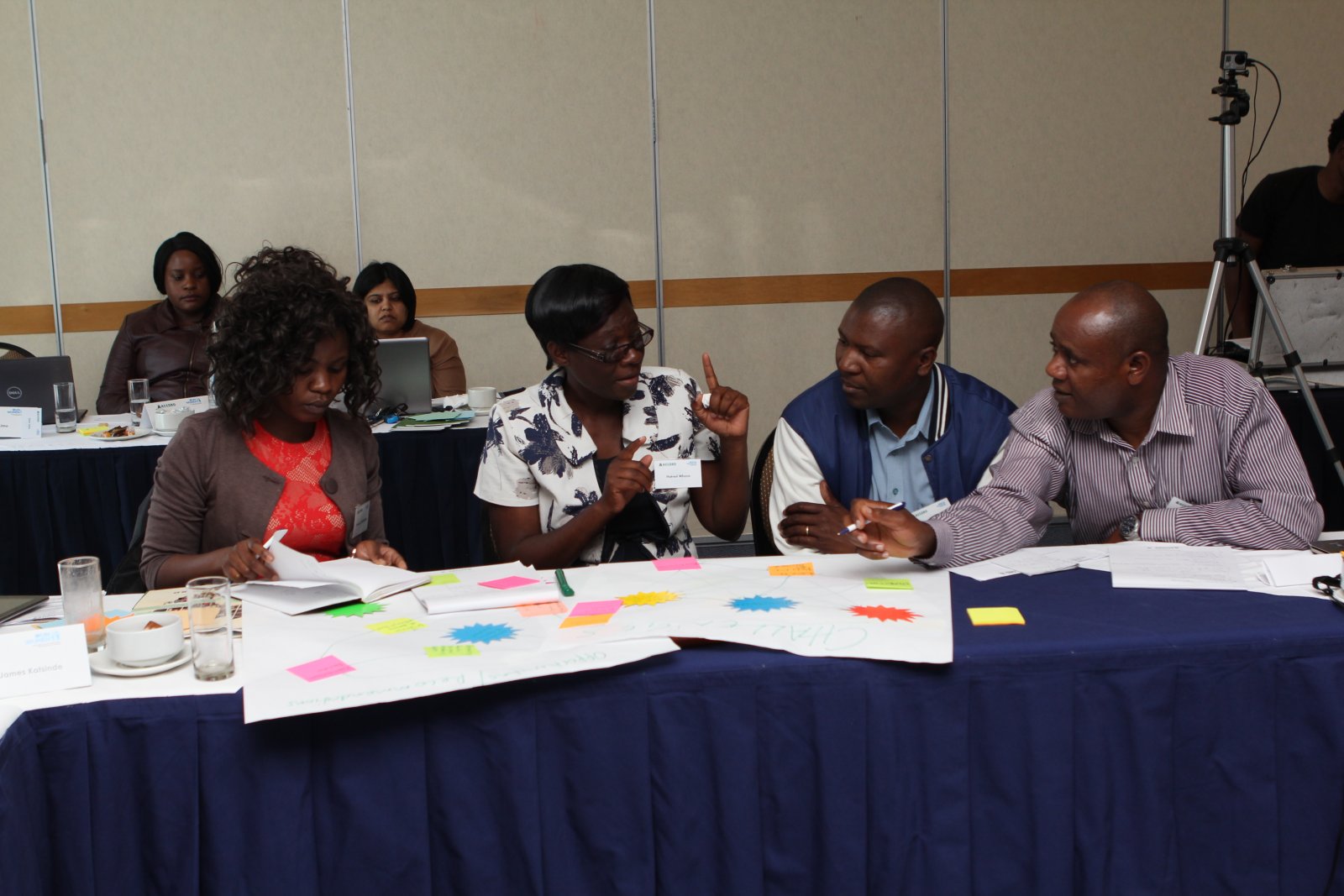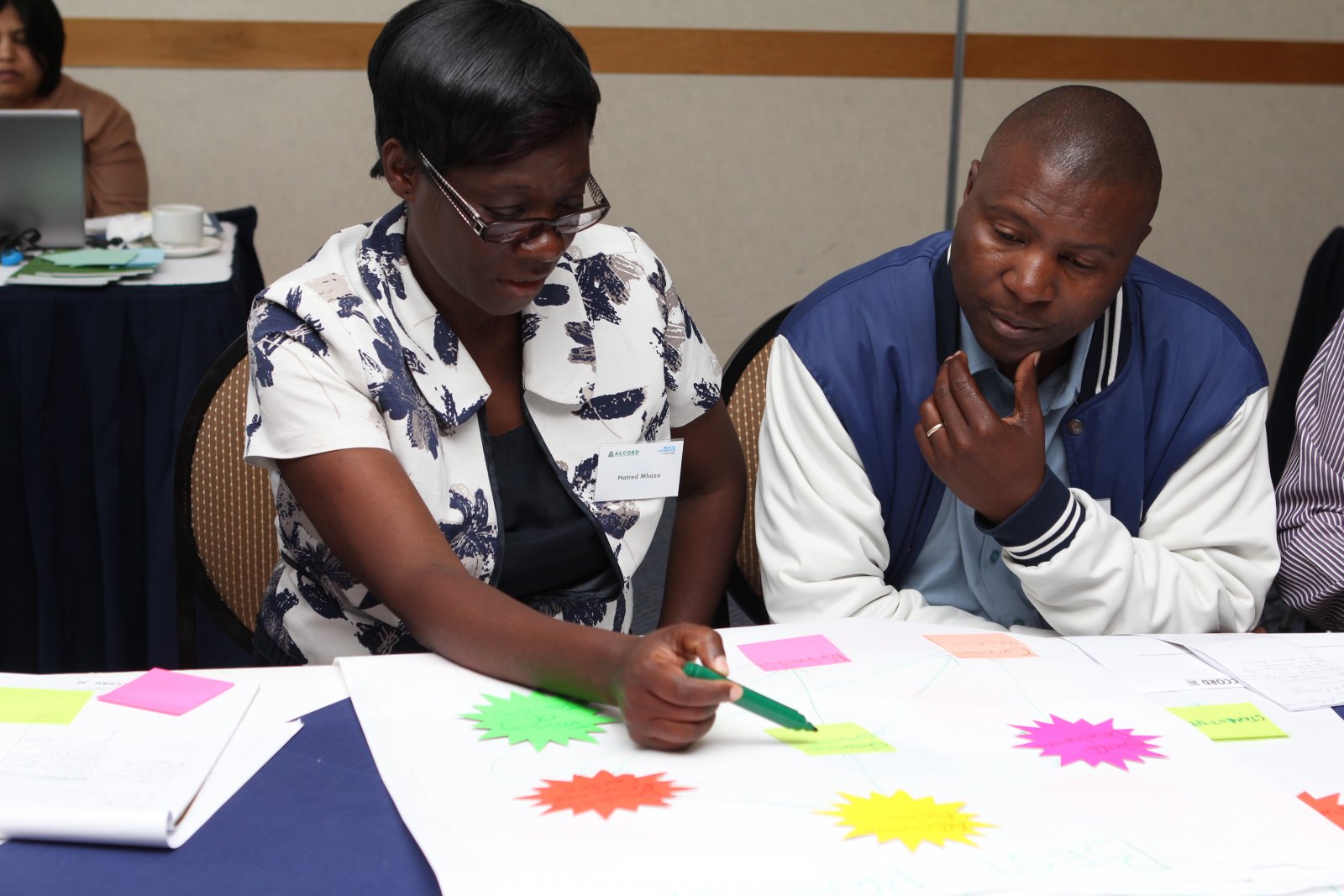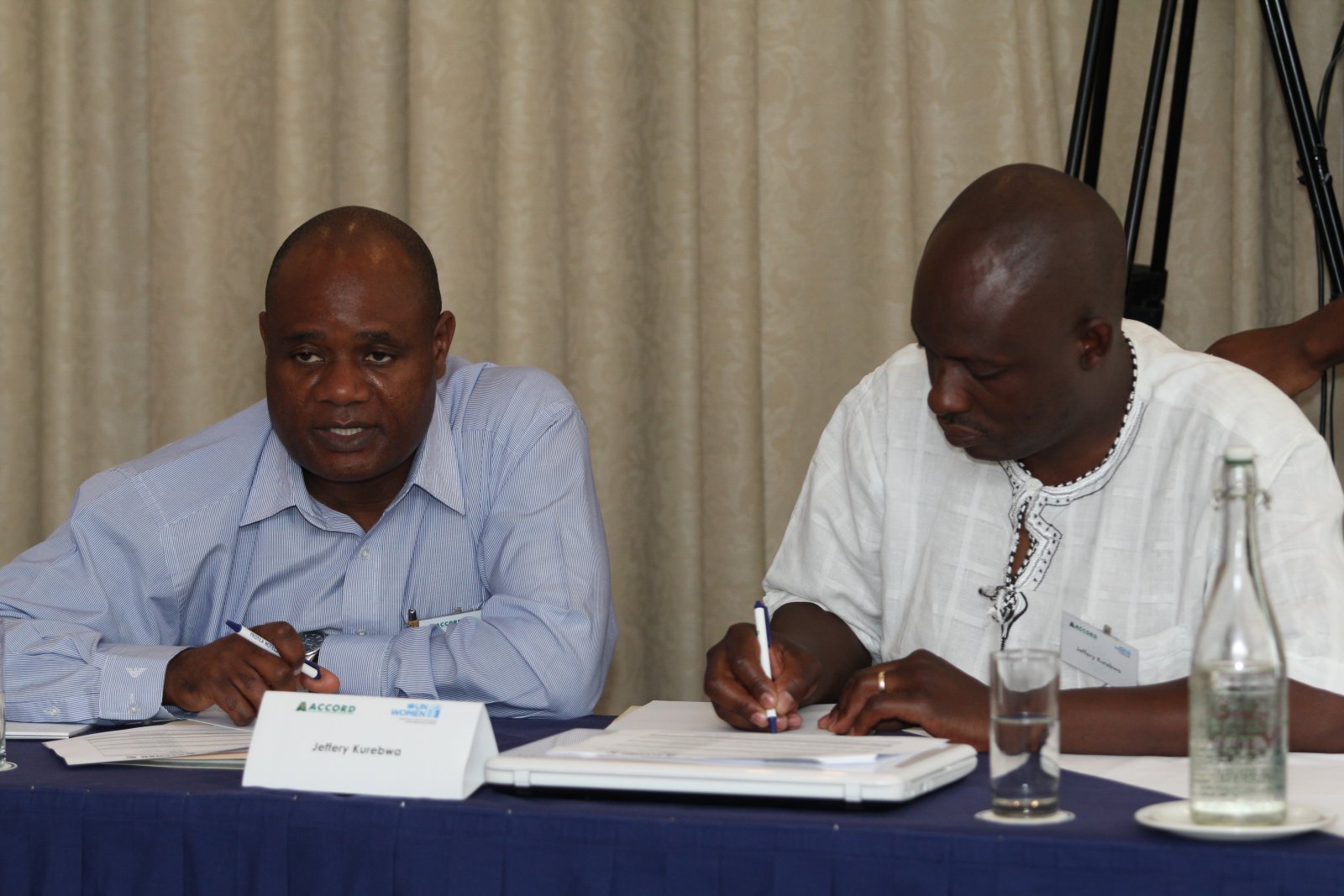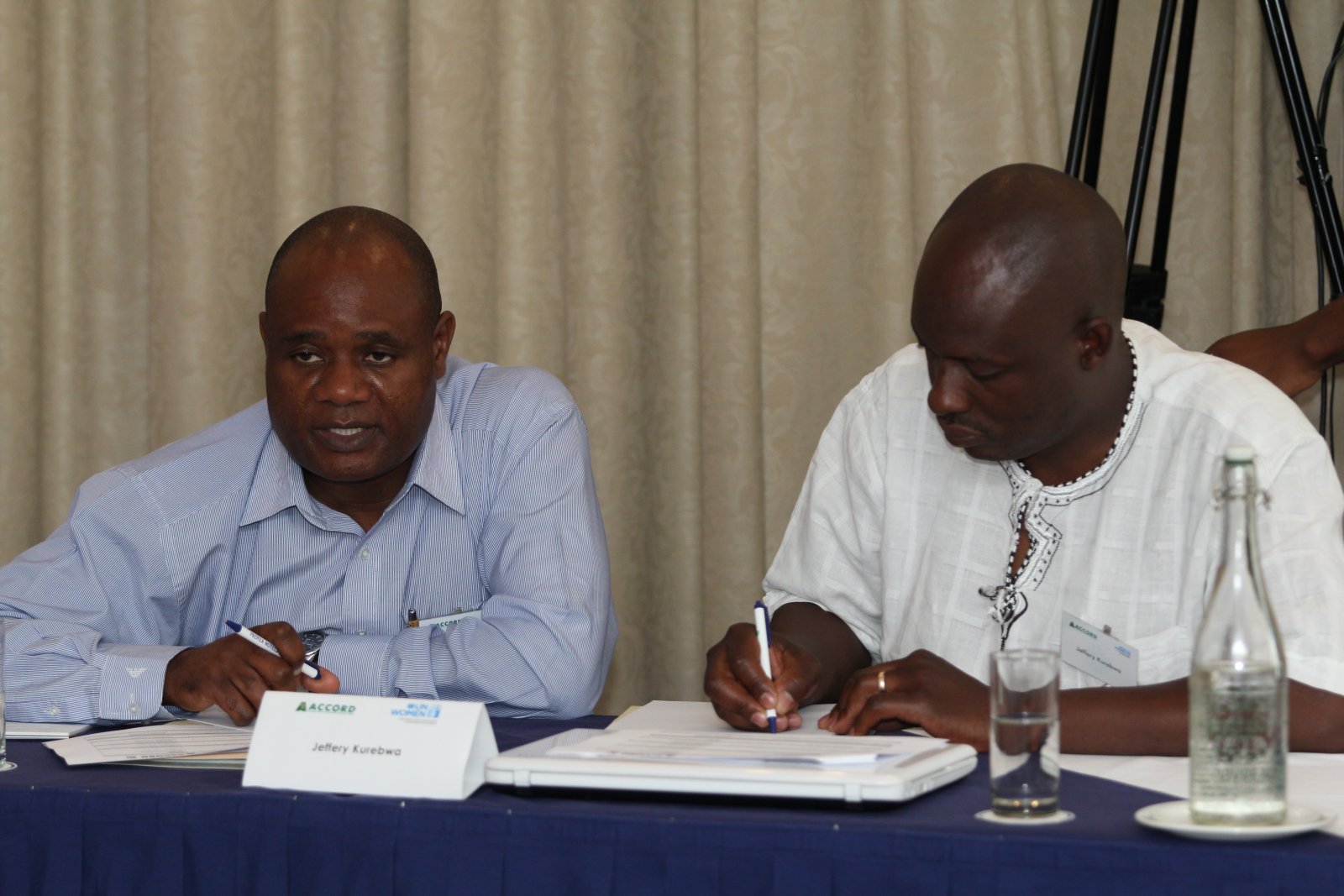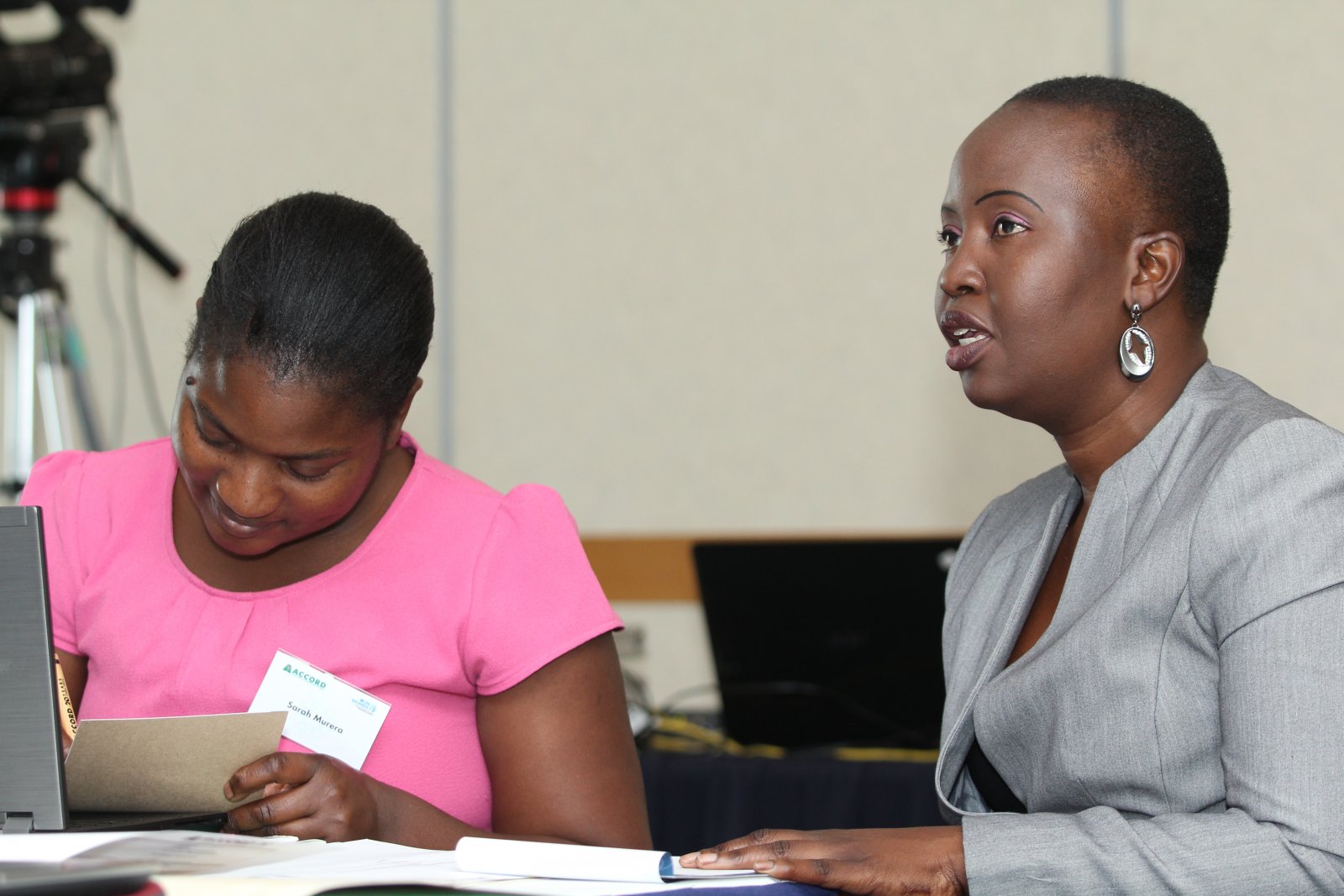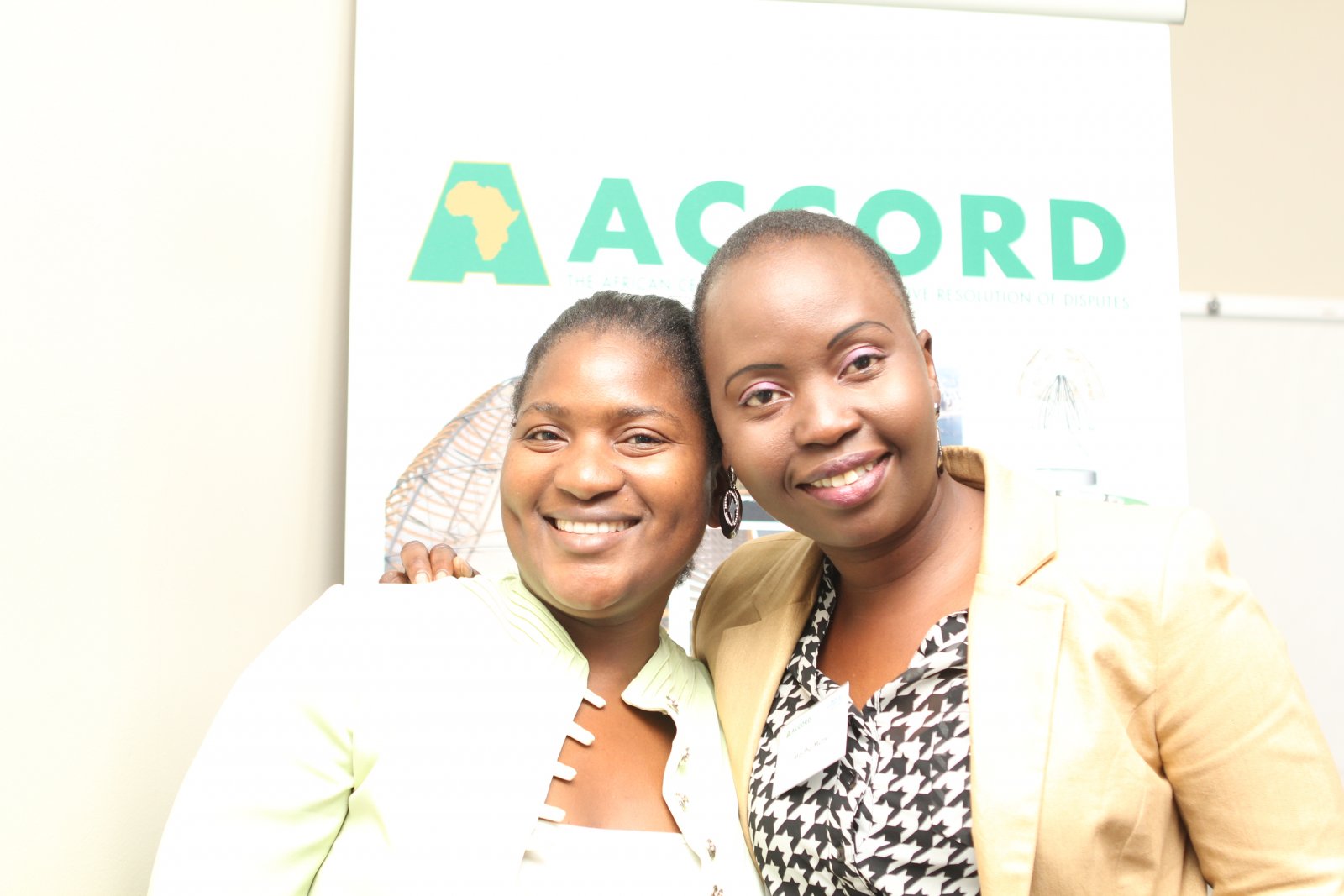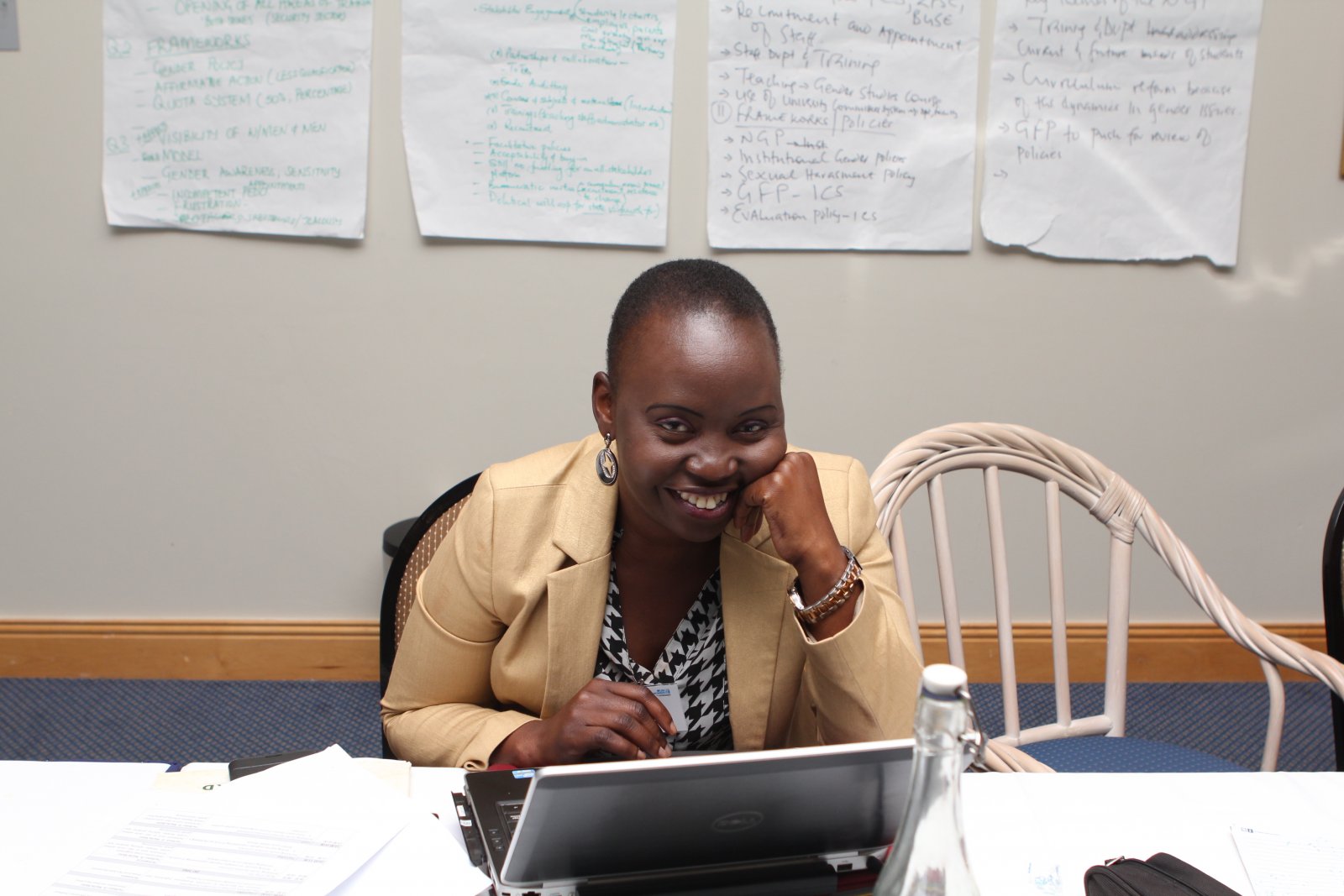 Today, day four of the UN Women training on "Gender mainstreaming in security sector curricula" witnessed participants presenting individual gender sensitive modules and giving each other critical comments aimed at strengthening their modules for implementation back in their home institutions. A total of nine gender sensitive modules in different themes and areas of learning were designed and presented.
Yesterday, Wednesday, 26 August 2015, students spent the good part of the day designing these modules, and they also took the work overnight as their homework. Feedback the participants gave each other included assessing the feasibility of sustaining the proposed course designs, matching them to available resources, monitoring, evaluation, learning and quality control strategies as well as well thought out strategies of introducing the modules and influencing their adoption by the policy makers as well as their final uptake as official Zimbabwesecurity sector curricula modules.
The first part of the morning yesterday, 26 August 2015, was spent at ACCORD House, where the Zimbabwe participants delegation joined ACCORD staff, media personnel and other invited guests to celebrate the South African women's month, August, where Judge Nay Pillay and Ella Gandhi were guests of honour. August, the women's month is celebrated in South Africa every year in honour and celebration of the courage of South African women who stood up for the liberation of their country from apartheid despite the hardships that the boer led system presented for black women and the rest of the black population in this country.
Judge Navy Pillay is an intellectual and legal giant who served as United Nations High Commissioner for Human Rights from 2008 to 2014. A previous defense attorney for many anti-apartheid campaigners and trade unionists, Judge Pillay served as the first black Judge of the High Court of South Africa. She spent eight years with the International Criminal Tribunal for Rwanda, including four years as its President, and then five years on the International Criminal Court in the Hague, and her presence in these institutions determined the naming of rape as a crime of genocide. She has also been involved with a number of other organisations working on issues relating to children, detainees, victims of torture, and of domestic violence as well as a range of economic, special and cultural rights. In 1967 Judge Pillay was the first balck woman to open a law practice firm that fought for the inclusion of the equality clause in the South African Institution.
Ms Ela Gandhi is a peace activist, and was a member of Parliament in South Africa from 1994 to 2004. She is the granddaughter of Mahatma Gandhi, and during apartheid she served as vice president of the Natal Indian Congress cause for which she was subjected to house arrest for a total of nine years. After parliament, Gandhi developed a 24 hour program against domestic violence, and founded the Gandhi Development Trust where she serves as a memebr of the Religous Affairs Committee, and oversees a monthly newspaper. She chairs the Mahatma Gandhi Development Trust where she serves as a member of the Religious Affairs Committee, and oversees a monthly newspaper. She chairs the Mahatma Gandhi Salt March Committee and the Mahatma Gandhi Development Trust. Ela Gahdhi served as the Chancellor of Durban University of Technology for several years and has been an honorary president of the World Council on Religions for Peace.
Major Mapaya, lecturer at the Zimbabwe Staff College and one of the participants at this workshop expressed growth and expansion after this programme, and had this to say, "This event at ACCORD taught me to value my history and all my heroes and sheroes back home. I have learnt a good leasson and I now know that it is part of my duties as an educationist to impress the value of my history, heroes and sheroes on my students. I will go back home and ensure I try to influence replication of this good practice within our academy and beyond. Except for the antional heroes celebrations, there is no otehr process that celebrates heroes, let alone sheroes in my country, yet it is undeniable that the lives and blood and suffering of these people bought us peace. We muist learn to celebrate them even before they die."
Later this day, participants shared space with a delagation from the African Union Peace Support Operations Division (PSOD) responsible for planning, management and liquidation of peace support operation missions. The PSOD delagation is visiting Accord for bilateral consultations the joint initiatives they have between ACCORD and the African Union and they are Zinurine Alghali, Senior Policy Officer - Training, Capability Develoipment Unit; Rinass Ahmed, Policy Officer - Policy Development Unit and Dr Jide Okeke - Head of Policy Development Unit.
In his short speech, Dr Jide Okeke expressed the value of the AU in supporting peace and security on the continent, including the role and representation of women in peace support operations. He noted the impressive numbers of women who are deployed to conflict zones which he said although it is mdoest in comparison to the number of men in the same unit, it is quite impressive in when measured against where the continent was on thsis ame issues ten yeqars back.
Dr Jide Okeke called for full collaborations with experts like educationist from Zimbabwe on how the role of women and young people can be mainstreamed in the vision for the African union.Participants had an opprotunity to engage with the AU delegation on a one on one basis, on issues directly affecting their various institutions in relation to peace and security issues on the continent, as well as on general issues of conflict management and prevention on the continent and also on security sector governance and itsnew and ermeging challenges in Africa, such as the prominence of terrorism which is not consistent with teh designed policies to undertake security sector reform, say in countries that are affected by terrorism like Nigeria, Kenya and Somalia. This problem is what African countries may continue to experience in the next ten years because our military have not been configured to fight terrorism but to do conventional warfare.
Zinurine Alghali, in response to some of the questions raised by the panel, highlighted a number of actions the PSOD is doing to ensure that gender is mainstreamed in all peace and security work on teh ciontinent, noting the presence of the office of the AU Special Envoy on Women Peace and Security as evidence of what the AU is doing on gender in conflict torn spaces like Somalia and the DRC among others. He noted that the AU has a gender office and within that office is a gender protection and human rights section to look at broader issues of gender, protection of civillians and covers a lot of issues on gender and human rights. The AU also has draft guidelines on protection fo civillians, covering physical environmental protection and basic human rights issues in relation to protection. The AU also has a strategy within the peace and security department and a gender policy developed with support from ACCORD on ensuring protection of civillians and how to avoid colateral damage and sexual expoloitation and abuse. The AU takes great responsiblity in responding to human rights abuse report such as the one published by the Human Rights Watch, as well as try to develop hands on mechanisms within the field for protection of human rights in general and women's rights in particular. The AU laos ensures effective Implentation of the UN Human Rights Due Dilligence Policy, noting always the need to match the increase in the number of women to the gender dimension in the peace support operations to ensure effectiveness.
Leadership
Gender-based Violence
Education