THE UNEXPECTED LIFE SHOCK THAT LED TO GREATNESS!!!
---
---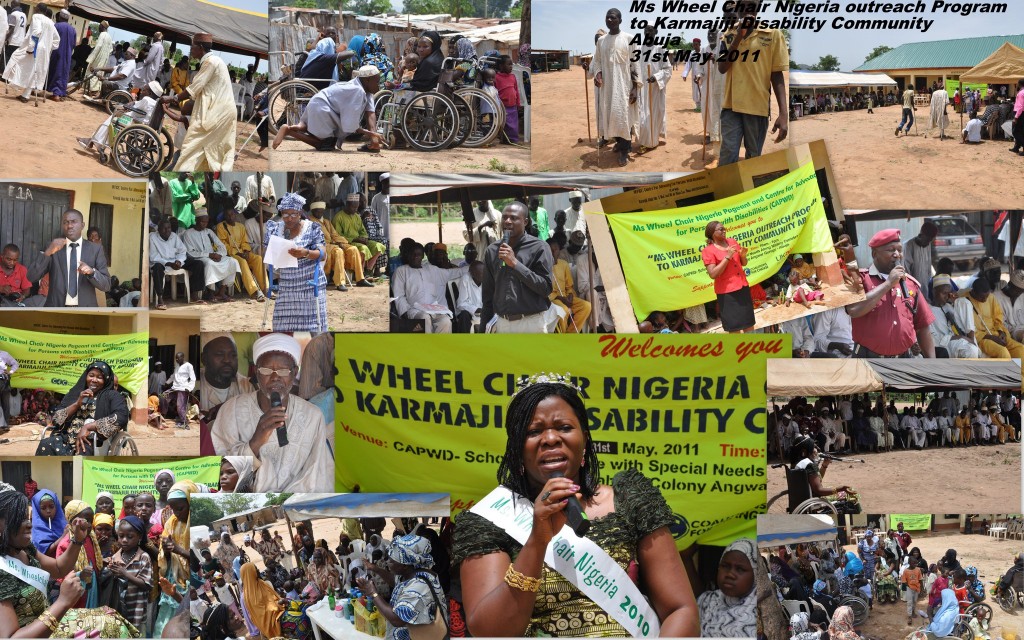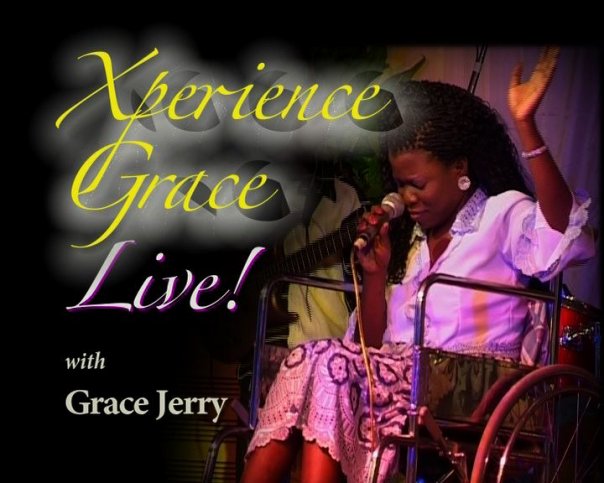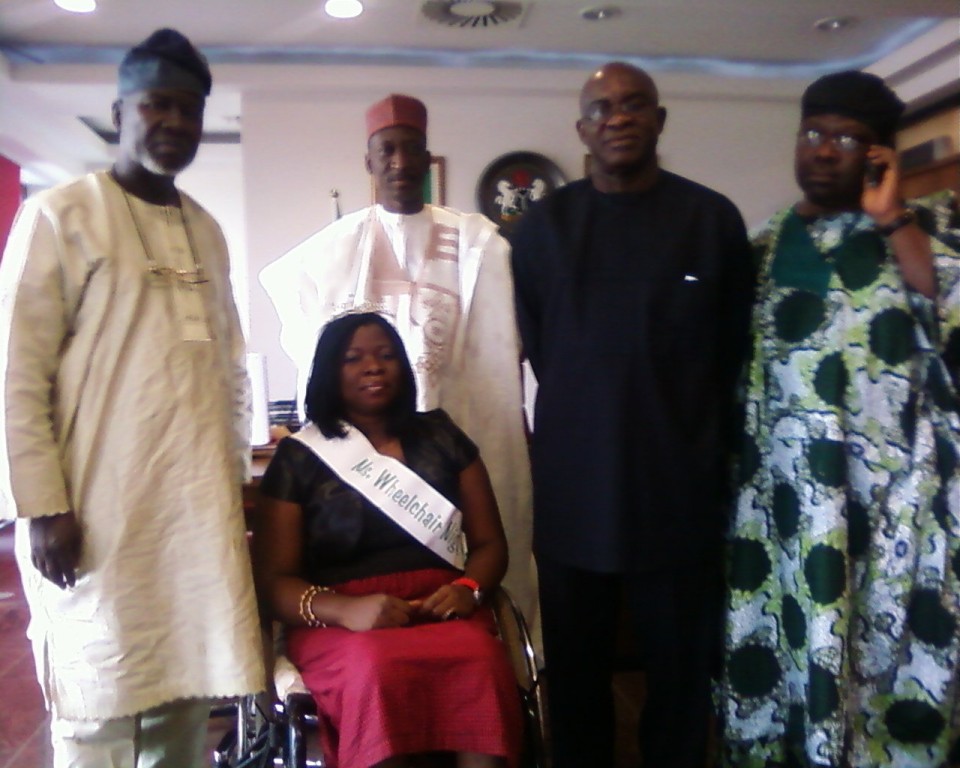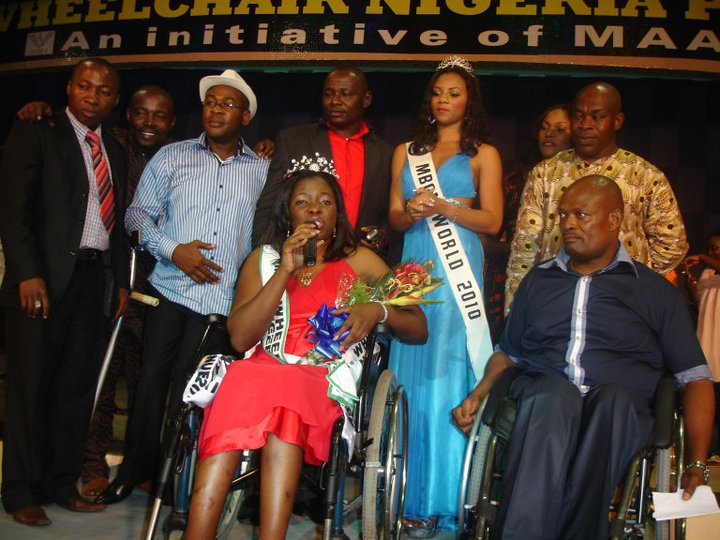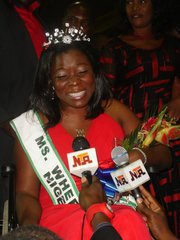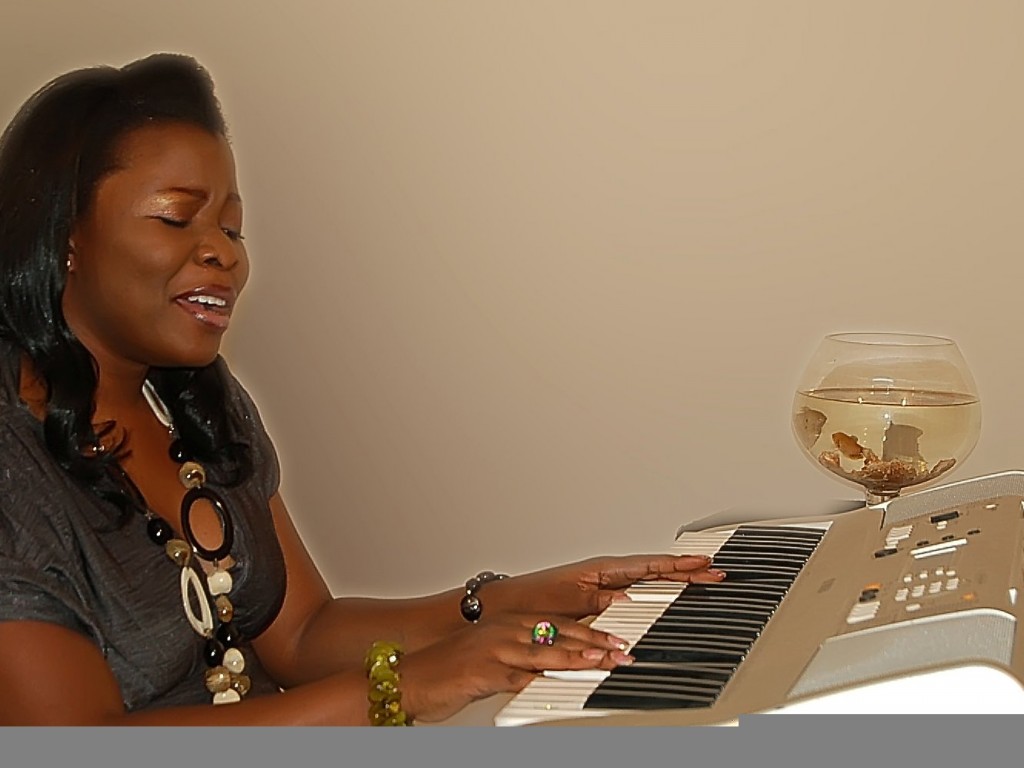 "I never expected this shock in life", says Grace Jerry.
I sat by a dark beautiful smooth-skinned lady during a women mentoring women dinner in a one story building Chinese restaurant in Lagos. As we got up to introduce ourselves, she begged to stay seated and introduced herself as Miss Grace Jerry, the Chief Executive Officer of 'Xperiencegrace Foundation', a foundation that fights for the rights of women with disabilities.
We had a wonderful night-out discussing how women can support women, and as the dinner ended, I excused myself to have a chat with Grace, telling her how much I have heard about her foundation and her success stories for disabled women. Seeing the crown on Grace's head, I became more inquisitive. I asked if she was a beauty Queen, and she said, "I am the 2010 Miss Wheelchair Queen, and as a queen, I am even more devoted to making sure that disabled women are included in all fares of life". I was shocked to know that the founder of 'Xperiencegrace Foundation' is paralyzed and in a wheelchair. We ended the chat and four hefty men carried her down stairs.
Grace Jerry is the 2010 Miss Wheelchair Nigeria Queen, an initiative that promotes the rights of persons with disabilities in Nigeria using women with disabilities as advocates for change. Grace was born without any form of disability but had to accept her fate when the doctor walked up to her to tell her about her new status: "I looked straight into his eyes and tears rolled down my chin", she said, after she got involved in a ghastly motor accident that resulted in traumatic paraplegia, a paralysis of the lower limbs.
Grace is also a gospel Artiste and Disability rights promoter who is passionate about change in her community. The unique thing about Grace Jerry in the aftermath of her accident is her STRONG WILL to keep up. Instead of wallowing in self-pity, she took the bull by the horns despite the fact that she didn't find it easy to accept her new status: the environment she found herself in didn't help her situation either, but she determined to make the best use of her life and succeeded in attending the University of Jos were she obtained a Diploma in Law and is presently pursuing a degree from the National Open University of Nigeria. "Life hasn't been easy, especially when women are generally marginalized and are not given their rightful position not to talk of women with disability. For me, I'm making the best use of my life because there's ability in disability."
Because of the challenges disabled women face, Grace uses her foundation to affect the lives of the disabled positively; she talks about her challenges, saying, "Firstly, the stigma itself is the biggest form of disability. There are a lot of misconceptions about disability and persons with disability in Nigeria like many other places in the world. Of course being a wheelchair user means your mobility is in a way reduced, but it becomes even worse when you have a society that has failed to make provision for accessibility as enshrined in international agreements such as the UN convention on the rights of persons with disabilities, among others. Secondly, we have access to fewer opportunities for improved income and even education. In most communities, women with disabilities are considered not eligible for love or marriage because of their disability. So basically I will say our biggest problems have been attitudinal and architectural barriers in our communities".
A major focus of her advocacy work and activism is reducing violence against women with disabilities, especially those in rural areas with little opportunity for education or improved means of livelihood. Grace has empowered over ten thousand disabled women and girls with entrepreneurial skills and has donated over five thousand wheelchairs to rural disabled persons in bid to increasing their mobility. She initiated capacity-building trainings and town hall meetings where she discussed issues affecting women with disabilities in view of raising more voices, empowering each other and mobilizing support for action. Presently, Grace is using her SEE project to mobilize and empower street children with disability and increased school enrollment for them.
Nigeria as a country has the least the inclusion of the disabled persons in the politics, academia, employment, or even architectural construction. She presently advocates to contractors, builders and policy makers to consider the disabled in the various building constructions and decision making, so that the disabled can have a friendly, accessible environment. Her positive outlook on life despite her challenges and her strong power of advocacy is helping to bring changes to a lot of new construction projects.
Grace's works are having great impact in Nigeria today. "We have made some progress since we started this campaign. Firstly in terms of attitudinal change, there has been an improvement. Today people don't stare at us like strange beings as in the past. Our families and community are gradually getting used to the fact that persons with disabilities are humans first before their challenges. This is heartwarming; we have also made some progress in our efforts to remove the institutional and architectural barriers that have hindered our full participation in times past. Since the launch of the SEE Project, we have seen about twenty churches create ramps in places of worship and five star hotels in Lagos show commitment to making their facilities more accessible to persons with reduced mobility after advocacy visits and engagements. I've been appointed as the official spokesperson for WaterAid in Nigeria on the Disability for the Water, Sanitation and Hygiene program in Nigeria. This is inspiring for me because it's a dream come true for me and the over fifty million Nigerians with disabilities whom I represent," says Grace Jerry.
Grace is facilitating the blowing of the wind of change towards women and persons with disabilities in Nigeria; her works are awesome and can be replicated globally, giving women with disabilities around the world a chance to SHINE.
This article is part of a writing assignment for Voices of Our Future a program of World Pulse that provides rigorous new media and citizen journalism training for grassroots women leaders. World Pulse lifts and unites the voices of women from some of the most unheard regions of the world.