To the World Bank/IMF: Don't Just Develop Capacity – Unleash It
---
---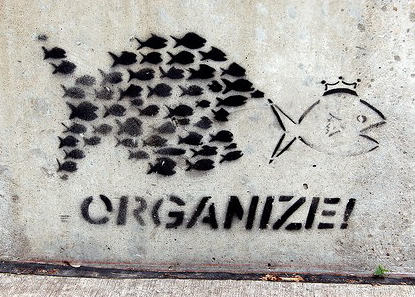 The World Bank/IMF Spring Meetings start this week. My colleague, Tom Grubisich and I have put together a panel during the Civil Society Policy Forum entitled, "Winds of Change: Will it bring a new development paradigm?" It will take place on Friday, April 15th at 2pm EST (6pm GMT). The session overview, webcast links, and bios of participants (an exciting group if I do say so!) are featured below.

A livestream of the roundtable will be available (at high and lower speeds) at the links below:

mms://wbmswebcast1.worldbank.org/live2 for Windows Media streaming
http://streaming7.worldbank.org/vvflash/extlive1 for Flash streaming

You can also follow the discussion that day on Twitter via #windsofchange.

We welcome questions for the panelists submitted in the comments or via Twitter. What would you like to know or share?

Please join us virtually on Friday and kindly spread the word among your circles and networks!

***

Session Overview
The Arab awakening in North Africa and the Middle East is shaking up what has been a slow-moving effort to reform the effectiveness of development aid. As the people of the Middle East "speak truth to power" and their actions reverberate across the world, donors, recipients and civil society organizations (CSOs) continue to question how development assistance can help or hinder community action that is actively challenging the bonds of poverty and oppression.

World Bank President Bob Zoellick's speech last week indicates that the institution is looking towards more direct support for civil society, at least in the Middle East and North Africa,


"Now it may be time to invest in the private, not-for-profit sector – civil society –   to help strengthen the capacity of organizations working on transparency, accountability, and service delivery."
Todd Moss at the Center for Global Development
questions this new direction
as mission creep for the Bank, but in fact the World Bank has a robust history of civil society engagement, and has run a
small grants program
that directly funds CSOs since 1983.
A huge gap for direct funding of local organizations and movements remains under-recognized within the aid industry.
WiserEarth.org
has already registered over 112,000 local organizations and movements working on a wide variety of issues in 243 countries. They estimate that they may well be over 1,000,000 such grassroots groups operating across the globe.
Therefore, funding and capacity development initiatives are needed that will support a wider number of local leaders, enabling grassroots movements to emerge and gain strength, and in the process
increasing the demand
for human rights and development at local and international levels.
Despite the imperatives of the Paris Declaration on Aid Effectiveness (2005) and the Accra Agenda for Action (2008), aid to CSOs remains too-often focused on building the absorptive capacity and the degree of formal structure needed to implement large-scale programs. Only a small proportion of mostly urban-based CSOs receive aid, many implicitly coerced to conform to this model in order to gain access to donor resources.
This session will bring together a roundtable of people who are actively engaged in corrective and imaginative funding and capacity-developing approaches that unleash the inherent strengths and amplify the voices of local people. Images, quotes and questions from recent studies and multi-lateral agreements will be shared with the discussants and audience to prompt a conversation that will seek to bridge the relevant theoretical frameworks and the practical, day-to-day work of the discussants' organizations.
***
Bios of Roundtable Participants
Panelists
 Heather Baser has internationally recognized expertise in capacity development, institutional strengthening, technical assistance, and fragile states.  Now an independent consultant working from Ottawa, Canada, she spent six years with the European Centre for Policy Development Management where she led several major studies, including "
Capacity, Change and Performance
" (2008). This report, which she co-authored with Peter Morgan and was based on 16 case studies, argued that development assistance should seek to unleash intangible, "softer" elements of capacity as well as build technical skills and other "harder" components.  She has recently prepared a paper on managing for capacity results for a workshop on capacity development in Cairo in preparation for the fourth High-Level Meeting on Aid Effectiveness in Busan, Korea, in November-December 2011. The paper emphasizes the need to better integrate into planning, monitoring and evaluation intangibles such as the ability to drive change and to build processes, organizations, and institutions which can deliver public services over the long term.
  Dayna Brown is the Director of
The Listening Project
for CDA Collaborative Learning Projects. The Listening Project aims to understand the cumulative effects of international assistance by listening to those who have been on the receiving end of these efforts. From 2003 to early 2006, she was a Senior Program Officer for Civil Society and Conflict Management at Mercy Corps, where she coordinated inter- and intra-agency learning on programming in conflict-affected areas. Prior to that, she worked for Mercy Corps in Indonesia and Kosovo. She was also a Humanitarian Affairs Liaison and Observer for the US Kosovo Diplomatic Observer Mission/US Office Pristina/USAID (OTI) in Kosovo and Macedonia. From 1992-1996, she served as a Peace Corps Volunteer in Kenya and worked with Habitat for Humanity in Kenya and Tanzania. Ms. Brown received a Master of Arts in Law and Diplomacy degree from The Fletcher School at Tufts University in 1998, where she focused on Development Economics, Negotiation and Conflict Resolution, and Humanitarian Assistance.
 John Hecklinger, Chief Program Officer at
GlobalGiving.org
, leads the effort for it to be an ever more effective platform for grassroots social entrepreneurs and NGO partners to connect directly with funding sources. John joined GlobalGiving in October of 2005 and led corporate partnership efforts as Business Development Director. These partnerships have driven GlobalGiving's growth considerably and have enabled GlobalGiving's network of projects around the world to connect with more sources of funding. Prior to joining GlobalGiving, John led partnership efforts at CARFAX Vehicle History Reports, creating a network of thousands of content providers in North America. After receiving English degrees from the University of Virginia and the University of Florida, John served as a Peace Corps Volunteer in the Central African Republic, teaching Literature and Linguistics at the University of Bangui.
 Solome Lemma is the Senior Program Officer for Africa at the
Global Fund for Children
(GFC). For close to five years, she has managed and grown the organization's Africa and Middle East work. Her experience is in the field of human rights, with a focus on children and youth, gender, and forced migration. Prior to joining GFC, Solome worked with the UN Development Programme in Ethiopia, Human Rights Watch in New York City, and International Rescue Committee in Liberia. Solome received a master's degree in public policy from the Kennedy School of Government at Harvard University and a bachelor's degree in international relations from Stanford University.
 Joel Selanikio is CEO and co-founder of
DataDyne
, the social business with offices in Kenya, Chile and the U.S. that has pioneered developing and promoting new technologies for health and international development, including the award-winning
EpiSurveyor mobile
data collection project.  EpiSuveyor is used by the World Bank, Kenya Health Ministry, UNICEF and thousands of organizations around the world to increase the reach and efficiency of programs in health, economics, agriculture, and many other subject areas.  Selanikio was named by Internet Evolution to its 2010 IE100 list of key internet influencers, and by Forbes magazine as one of the most powerful innovators of 2009. He is a winner of the 2009 Lemelson-MIT Award for Sustainability and the 2009 Wall Street Journal Technology Innovation Award for Healthcare IT. His work has been reported on by The Economist, The Wall Street Journal, the BBC, and the Washington Post, among others. He is a sought-after speaker, a member of the
Clinton Global Initiative
, and a participant in the
World Economic Forum
in Davos, Switzerland, and the annual
Renaissance Weekend
retreat.  Dr. Selanikio is a practicing pediatrician, former Wall Street computer consultant, and
former U.S. Center for Disease Control epidemiologist
.
Co-Moderators
 Tom Grubisich developed the pioneering World Bank blog,
Development Marketplace
, featuring how social entrepreneurialism, driven by innovation, could make development aid more effective.  He was content editor of the Bank's first
multi-media, interactive Web platform on climate change
and co-editor of the book "Understanding Risk: Innovation in Disaster Risk Assessment," published by the World Bank in 2010.  Outside the Bank, he is working with partners on developing a
hyperlocal news network
built around grading communities based on a 20-category Livability Index.  He has contributed to Online Journalism Review and Columbia Journalism Review, and written many op-eds for the Washington Post, where he formerly was a reporter and editor.
 Jennifer Lentfer has worked with over 300 grassroots organizations in east and southern Africa over the past decade, focusing on organizational development and learning. Currently, she is the creator/editor of 
how-matters.org
, a blogsite aimed at raising the level of human dignity and compassion within development assistance. In working with international NGOs and philanthropies over the years, Jennifer found herself continually experiencing the limitations of donor-controlled, project-based funding and the need for community-driven development initiatives that were genuinely responsive to local needs. Her work focuses on supporting aid practitioners to become more effective in facilitating the development of sovereign local organizations and social movements. Jennifer received a master's degree in international development from the University of Pittsburgh Graduate School of Public and International Affairs.
What would you like to know or share with these people?
We welcome questions for the panelists submitted in the comments section or via Twitter with the hashtag #windsofchange.
***
This post originally appeared at:
http://www.how-matters.org/2011/04/10/don't-just-develop-capacity-unleash-it/
***
Related Posts
Did I fund Organization X?
Egypt's Thundering Wave & Questions for Development Aid
Small is Beautiful…Grants, That Is (Part 2)
Overlooking the Capacity of Local Organizations
Development Aid 2.0