---
---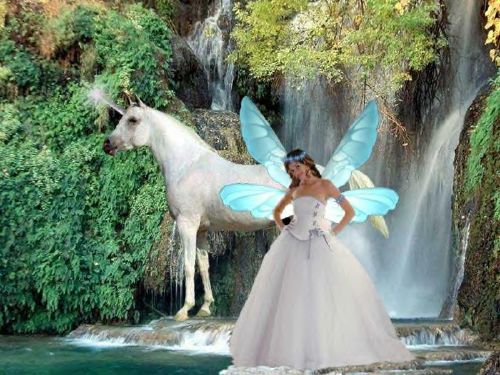 It's almost midnight in Tolorado, a very small and quiet town near the river Yuda. In these days, very less people want to live in such a place like Tolorado because it is unimaginably outdated. There is no first-class hospital in the entire town. People have to go to the nearby towns to attend schools, or to buy groceries.
Tonight, the world is experiencing one of the warmest nights of the decade. The summer will start to announce its majestic onset in a few days, I guess. Tupli has been continuously sweating for the last two hours. Tears are dripping from her eyes. All this made her shirt entirely wet, around the neck. Tupli and her dad started living in this abandoned house since Tupli started high school, a few years back. The house is a little isolated from the main town in fact. It's at the outside end of the town, right at the bank of the river, Yuda, and on a moonless night like today, it surely gives us goose bumps.
Tupli bought me from a departmental store when she started high school and since then I have been her one and the only friend. When she becomes sad for not having a single friend at school, I talk to her and keep her happy. Tupli's mom died in cervical cancer when she was just a little kid and she had to grow up alone, having loneliness as the keenest friend. Today she is miserably sad because she is going to have her prom tomorrow, but nobody have asked her to be a prom partner and the people whom she asked for to be prom partners directly denied. Tupli knows the reason why nobody likes her. She has horribly awful teeth along with an indescribably ugly face.
I always hated to see Tupli crying. I try to make her happy by telling her stories though my job is mainly to draw pictures but I am not like the other ordinary paint brush. I can draw picture by myself, without any help of human. I put on color on my tail and start drawing a picture of a lady with beautiful large wings, sitting near a waterfall, smiling sweetly at us. Behind the waterfall, a long series of mountains and a large green canopy on the valley beside has created a magnificent environment. At the right side of the picture, there is a huge white palace, which seems to be made from a very exclusive marble, with enormous windows and a large door.
When Tupli looked at the painting, she felt like the lady with a pair of open blue wings, wearing a long white gown, trying to come out of the canvas. The lady walked splendidly into the room at last, stood in front of Tupli and asked, "Would you like to you go with me to the Fairy Land?" Everything happened so quickly that Tupli couldn't bring herself with anything to say. With the combination of little fears and surprises in her tone, she then said, "Yes, I want to go". Tupli took me, too, to the fairy land. The fairy flew us to some places very much similar to the painting. There were lots of other fairies too with large colorful wings. Far at the back, near the waterfall, there was a white palace, beckoning at us. The fairy followed the palace and landed us inside.
Inside, we went to the queen fairy, sitting on a wonderfully decorated throne. Using her magic charm, the fairy turned Tupli into a beautiful girl. Suddenly, her hair grew longer, eyes became nicer, skin turned fairer, and teeth grew tiny and white like it's made of pearls. She undeniably looked like a wingless fairy.
… … …
On a beautiful day, Tupli comes back to her home with me. She now has a bunch of tiny white teeth that radiates brightness while smiling. Nowadays, I don't see her crying or even depressed, for not having any friends at school because she has made many friends after returning from the fairy land. She is always busy with her friends and sometimes forgets me completely. I stay at the corner of her room, unused, unaccompanied. People on earth are so strange and foolish, always run behind the superficial things like beauty that is skin deep, and ignore the real things, like a friend having a true heart.