Weaving the World Pulse Message into My Impact Story
---
---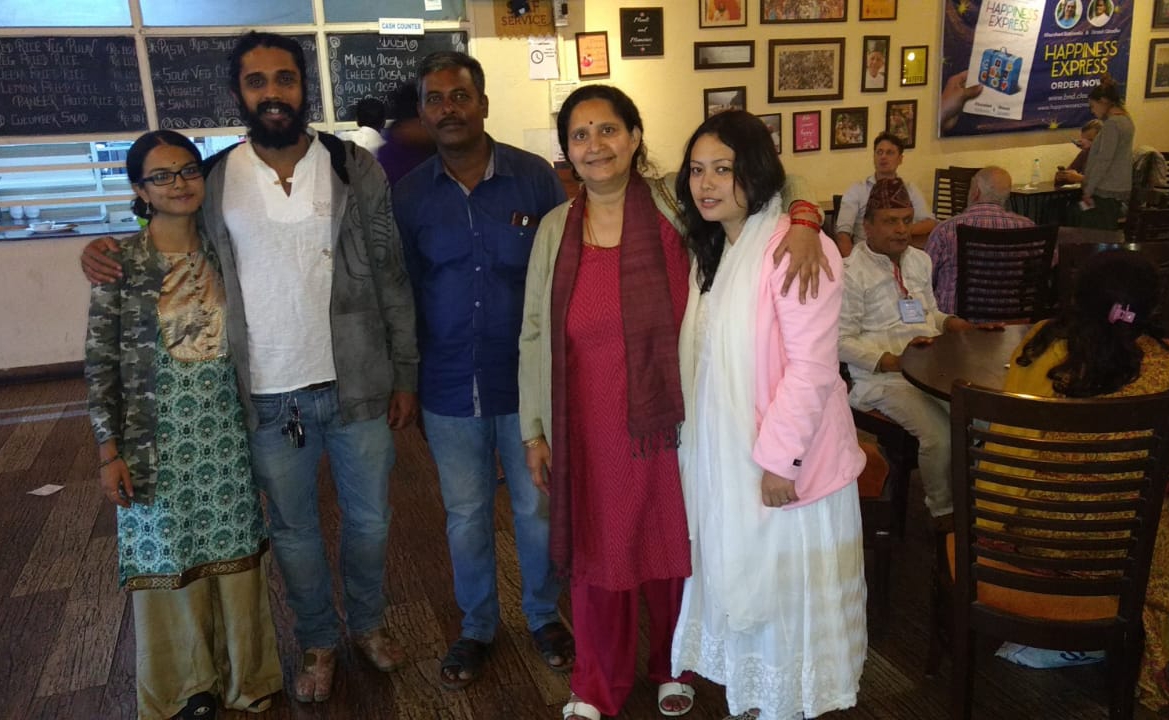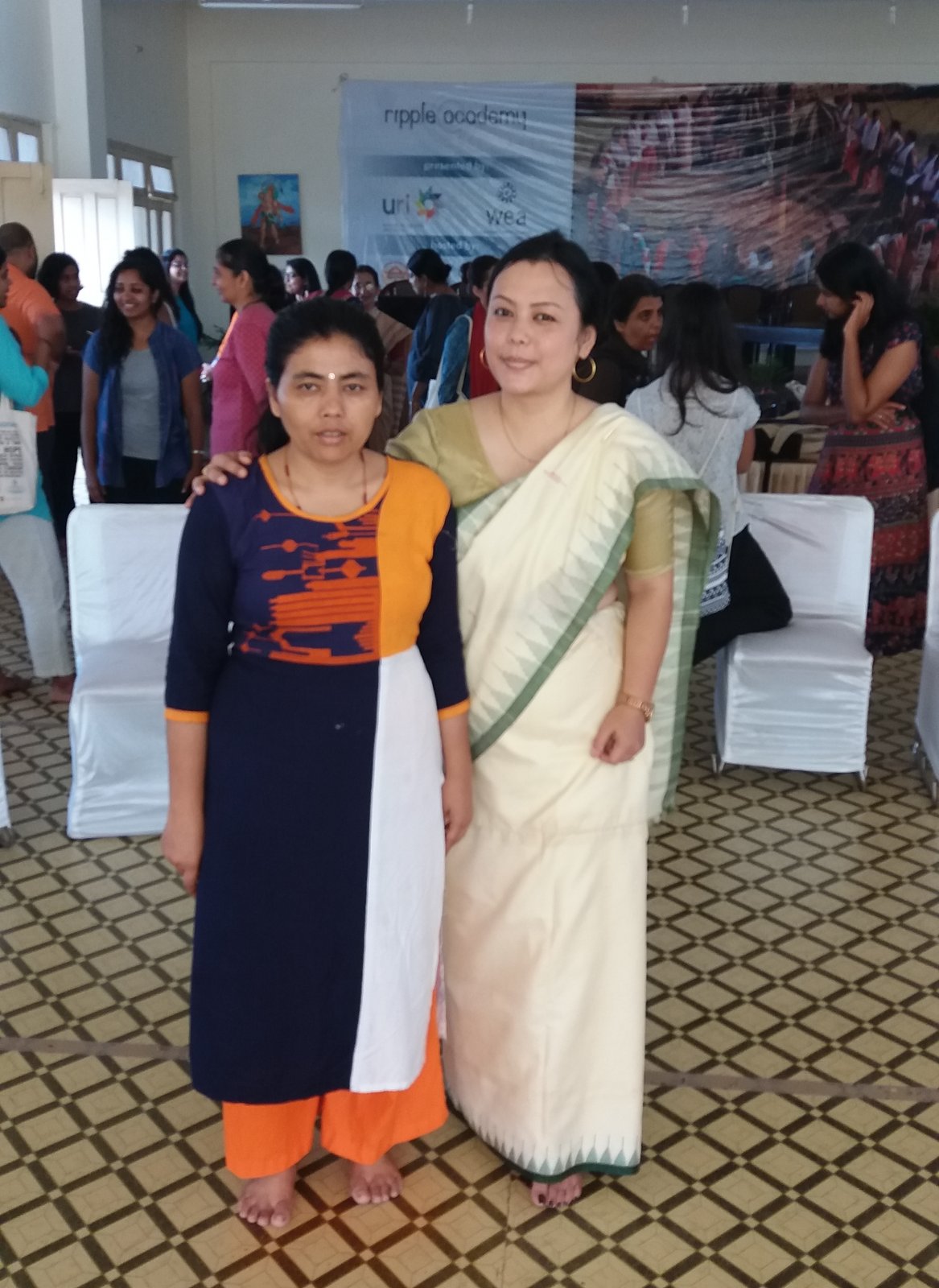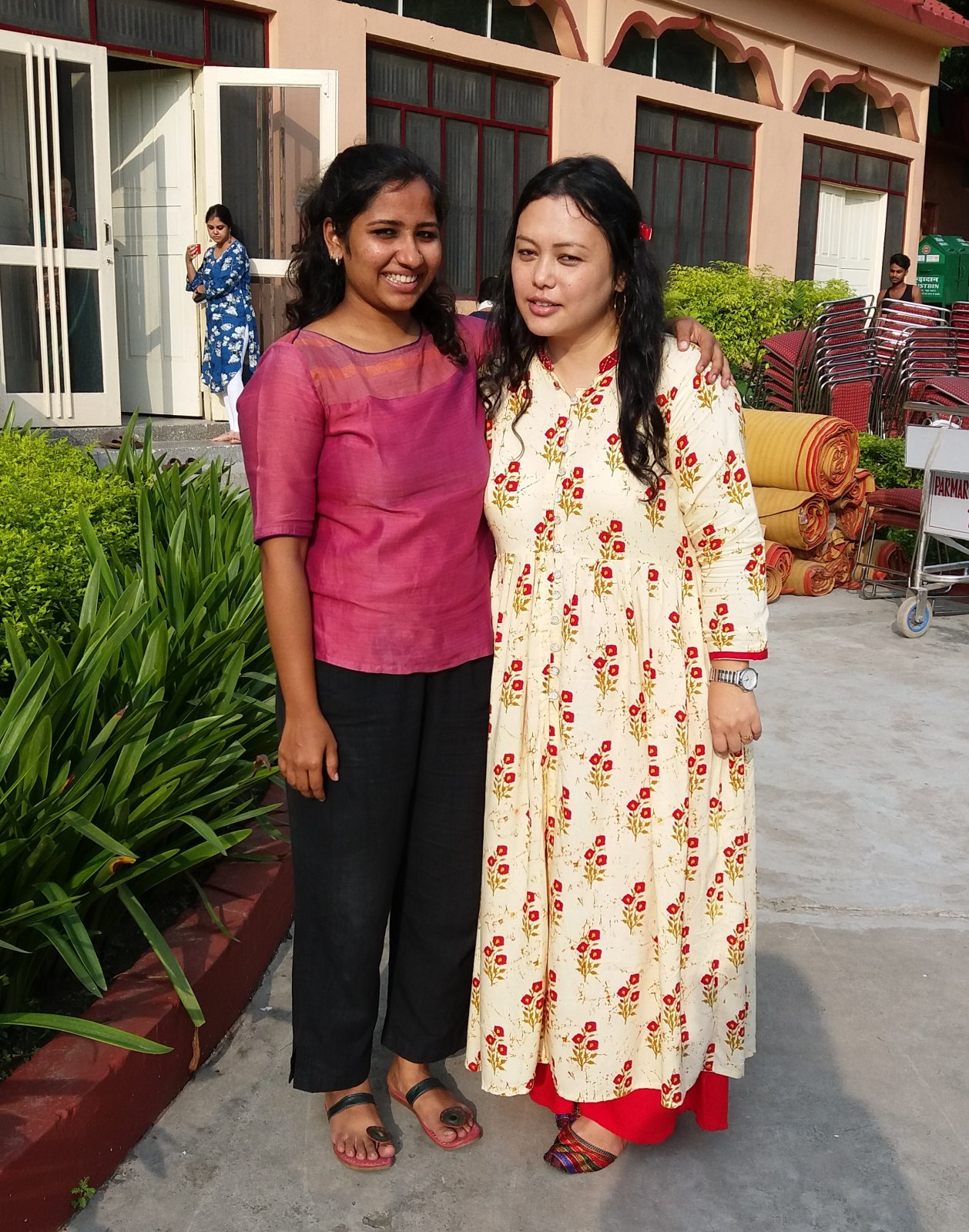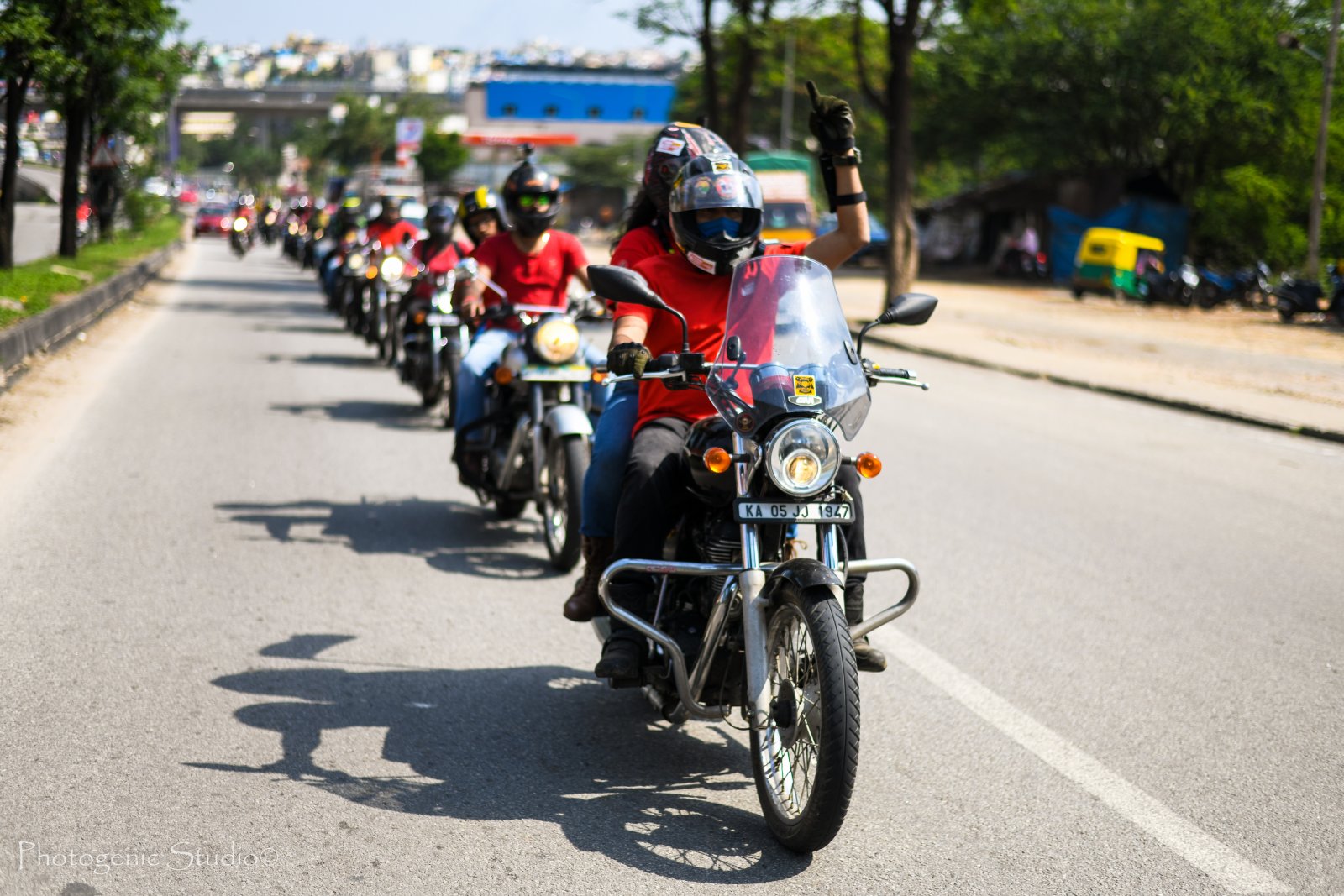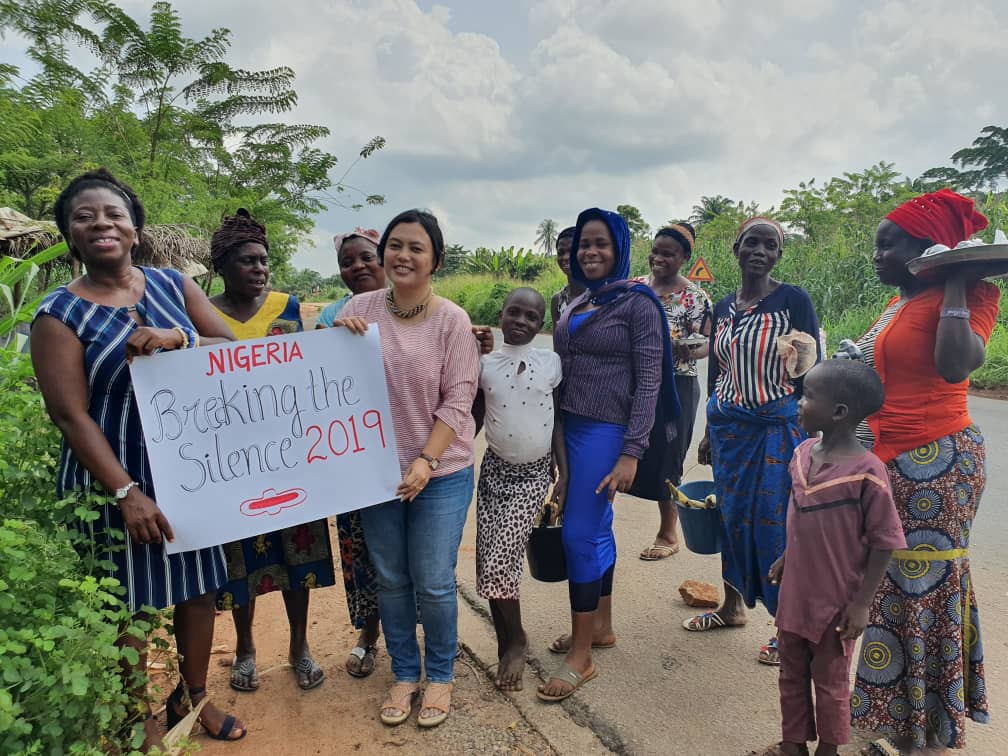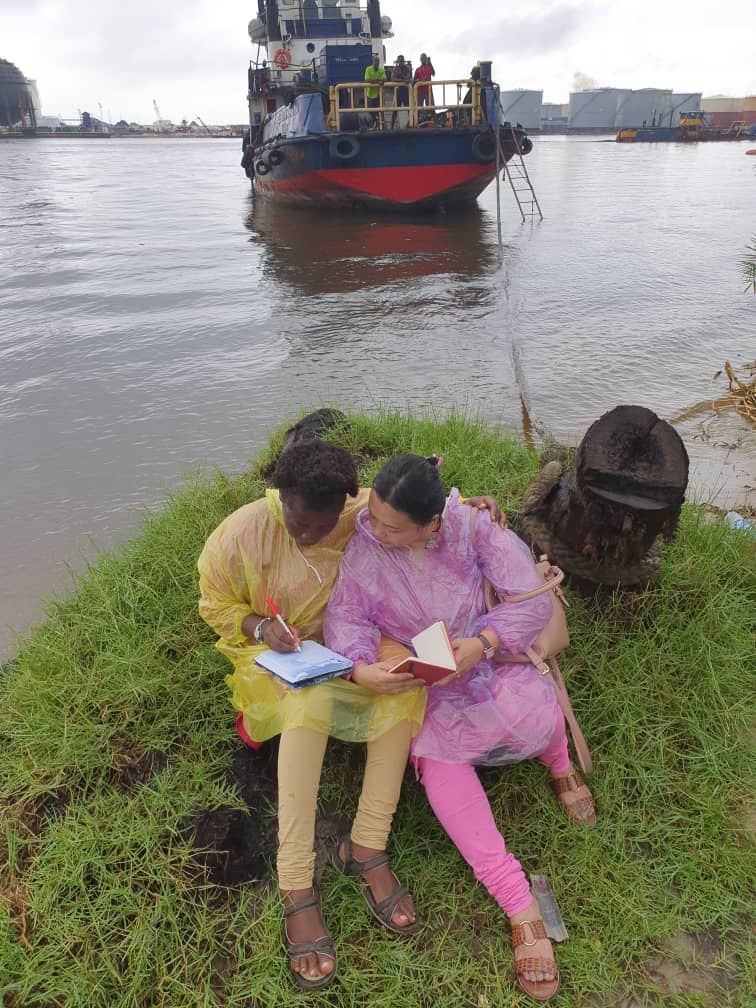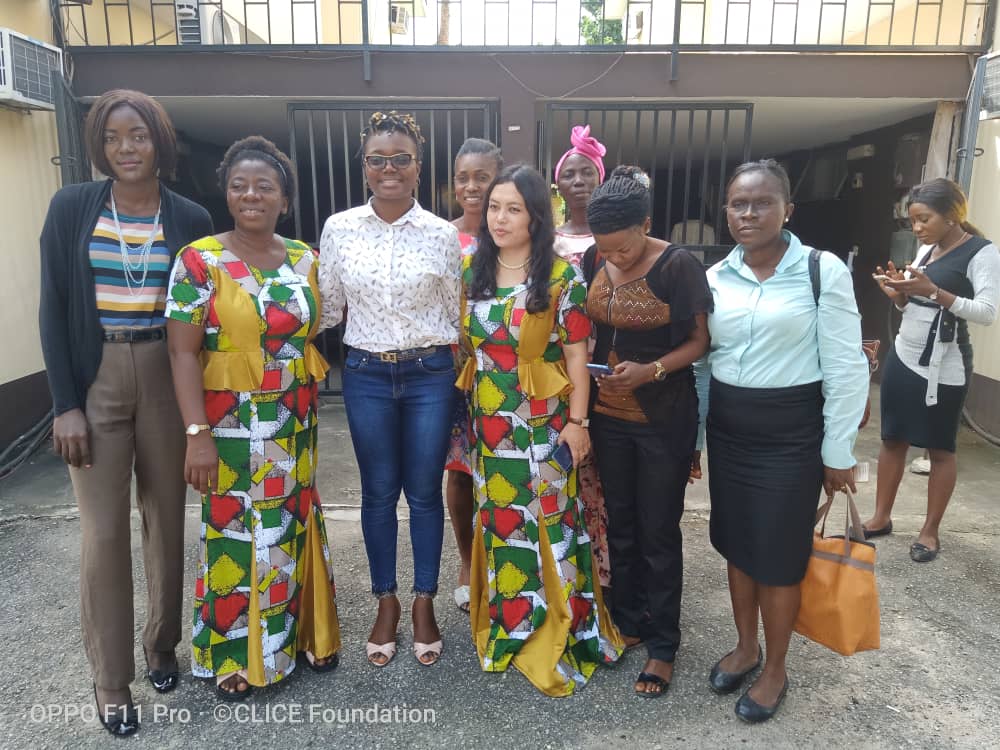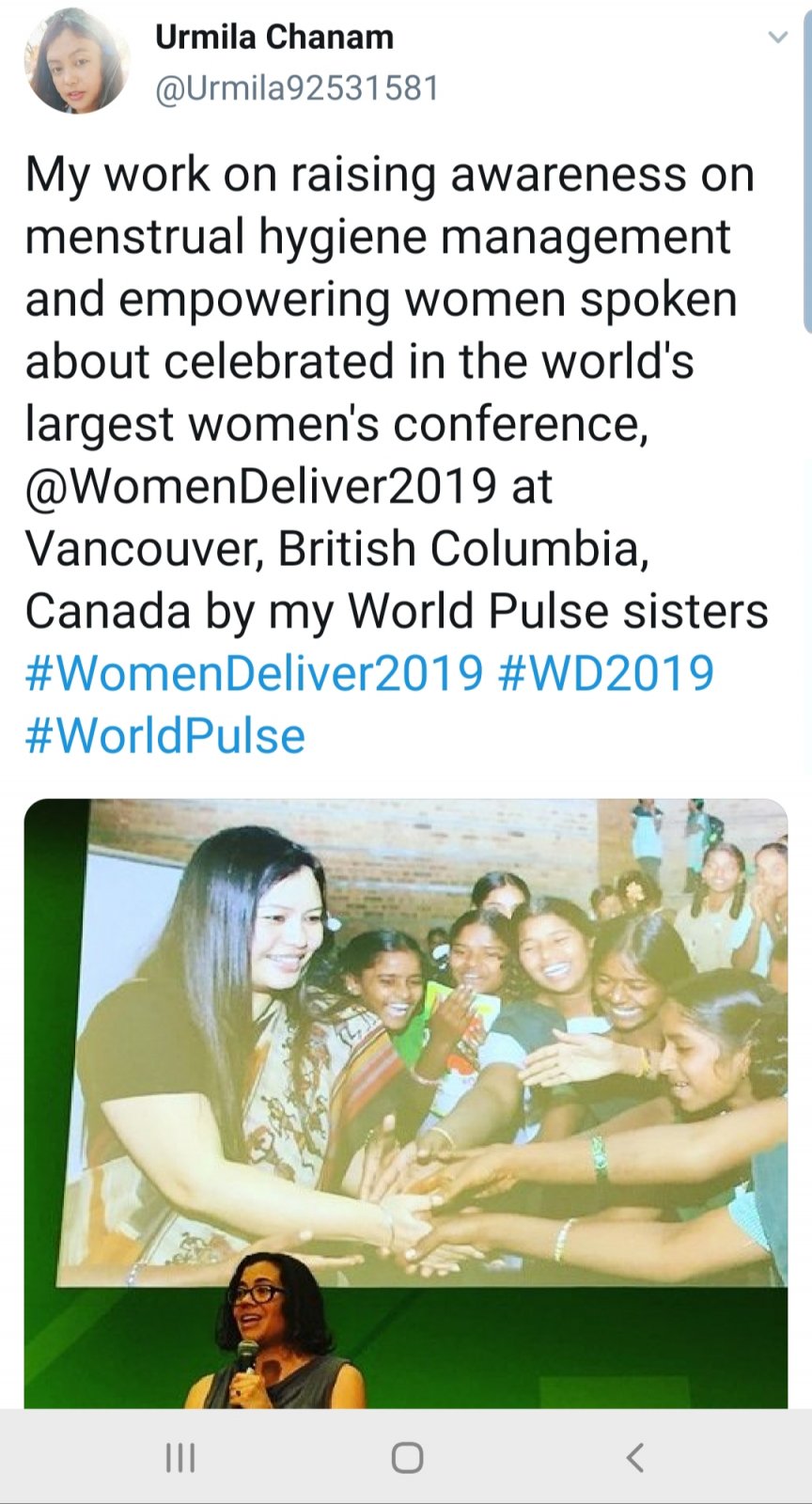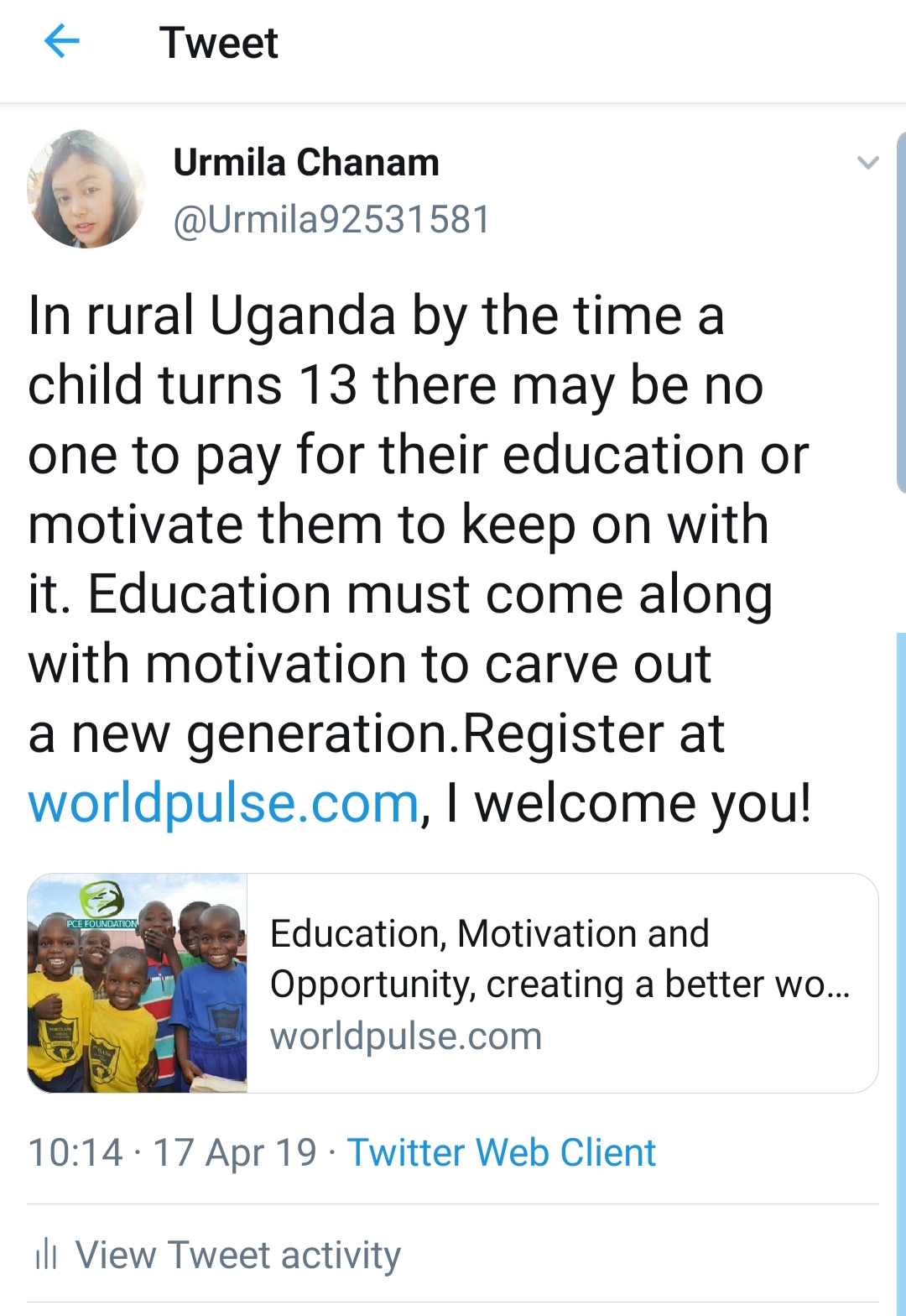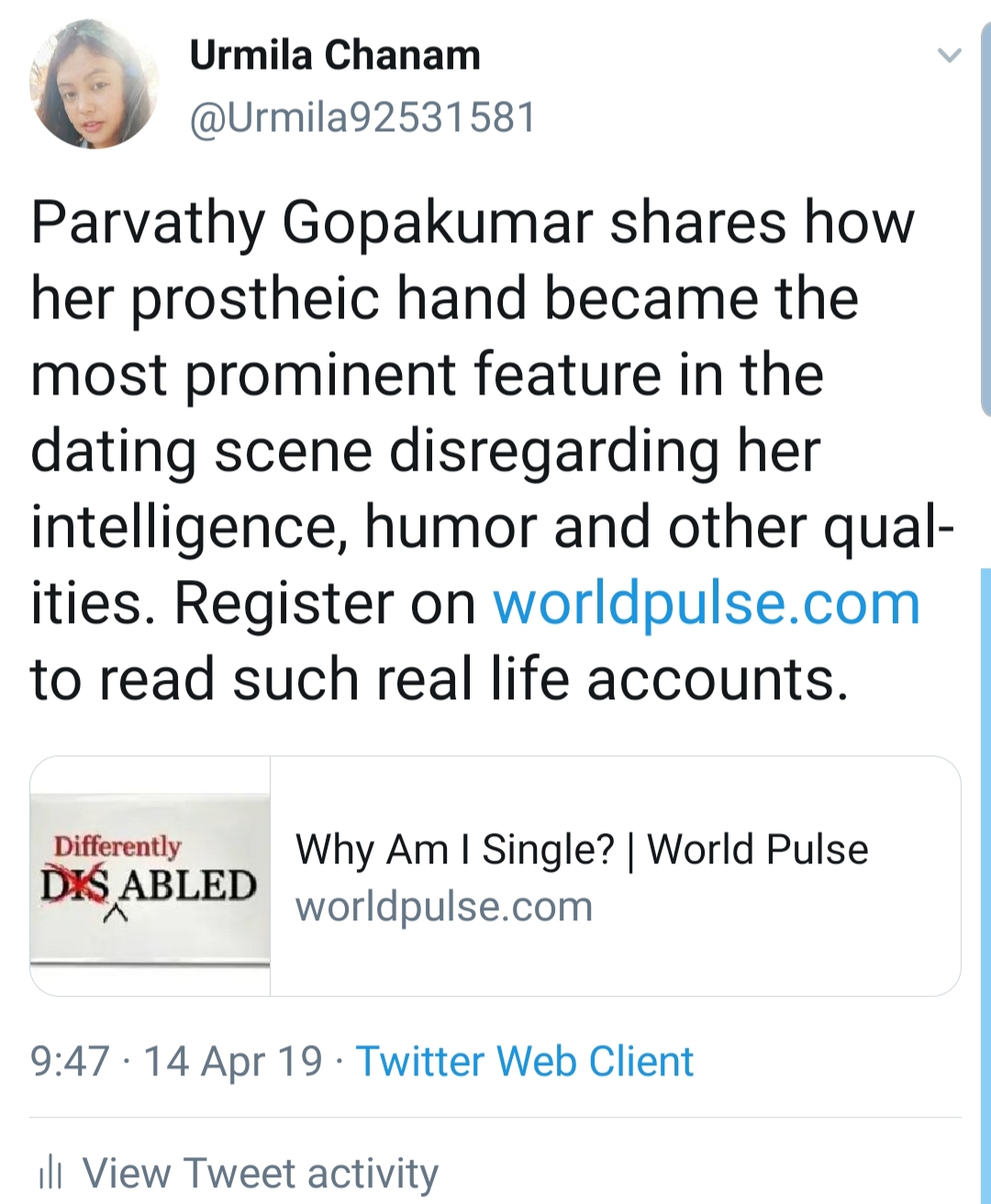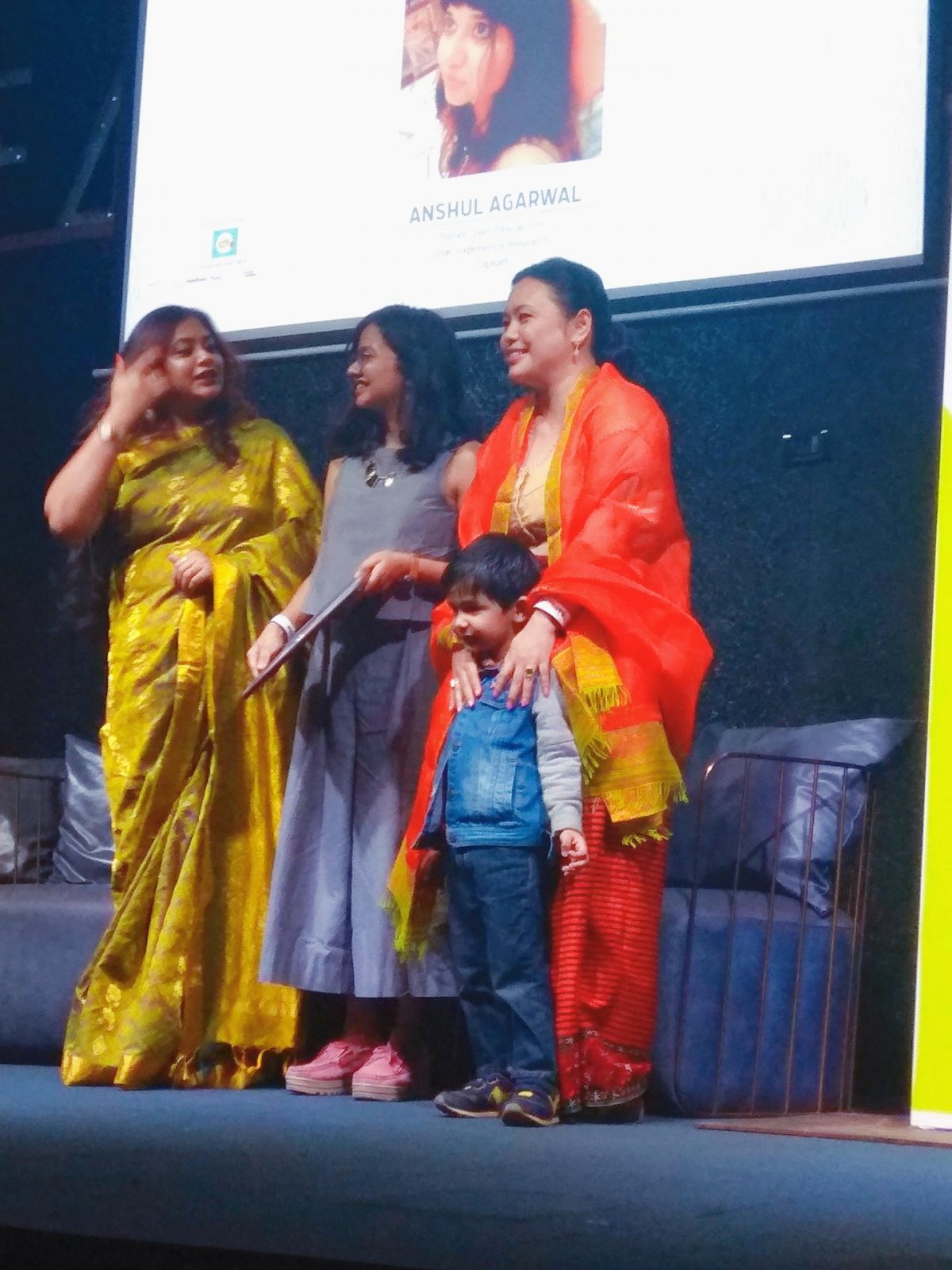 With each passing year as a member of World Pulse, my own understanding of its vision is evolving to something that is wider, deeper and all encompassing. Its like how the world opens up for a person from birth to adulthood finally to old age. The universe may remain unchanged throughout the lifecycle but its the individual's increasing ability to discern sourroundings and events that changes over time.
From the time of understanding World Pulse through the stories women from different parts of the world wrote to the time of leading discussions on women related issues, nudge the writer's consciousness to identify solutions women need and want and finally, link it to those involved in making legislative changes around those issues, indeed, my World Pulse journey has transitioned through different dimensions over the last 10 years.
Perhaps this is the most significant change in my life as a result of my involvement with World Pulse; the understanding that our role in an organization evolves over time and each role in each phase is important, relevant, connected to the consequent roles that will follow; that its a game changer to be associated with an organization for a long period of time. My understanding of the different phases of programming within World Pulse and my own contributions to these programs have helped me to possess institutional memory and made me capable of offering support and inputs to World Pulse team on their website, campaigns, programs and overall programmatic direction. 
Sometimes, it would be to discuss new ideas during the annual board meeting, be a resource person at the CIP Fellowship seminar sharing my experience of using story telling to enhance visibility of my efforts on menstrual hygiene management and on other times, it was a call to discuss the progress of the ambassador's program with my peers.
It was possible for me to offer the World Pulse advantage to women leaders wherever I went, be it within India or abroad because I was the living testimony of these benefits. Leadership and program management skills, digital skills to enhance professional life or program, improved writing skills, aquiring understanding of the plethora of issues that affect women worldwide as scripted by women themselves and thereby getting closest to the reality we can ever get , finding a confidant, an advisor, a funder, a friend, a partner(in work as in partnerships), looking at women empowerment from a global overview and not just our local perspective, being able to connect the dots and make our mission aligned to a larger global picture by facilitating partnerships and colloborations for a larger and speedier impact and lastly, acquring a non-judgemental, non-political and supportive approach in all our interactions with people.
I have been able to introduce World Pulse to many women and men leaders and also people who I came across in person. I am confident they will impact more people in their journey with World Pulse. There are also those who came to know of World Pulse from the many articles in newspapers and blogs I have written or mention in the radio and television interviews I have given this year.
My enourager role gave me a habit of reading stories on a daily basis, leaving my thoughts as a comment, encouraging and supporting women and when possible, share resources or linkages. This not just helped build women's voices in different countries but it also built my knowledge on issues that affect women in other countries not just India. These stories were not media reports but personal accounts and perspectives and offering scope for more discussion with the writer . It enhanced my leadership and my messaging in conferences and interviews where I was invited as a speaker, panelist or resource person. It also enhanced my role as a social worker because I learnt about varying social conditions and innovations opening many possibilities of intervention. World Pulse is a university of constant learning! How would I have come to know so many amazing and inspiring women if not on World Pulse?
What deserves to be mentioned is the International Menstrual Hygiene Day celebrations in India with a bullet bike rally Men Take Lead Ride where men bikers took a 40 km ride through the heart of Bangalore city to signifiy the 40 years a woman menstruates and call for a world where there is no isolation of menstruating girls and women. My story submission on this event won the World Pulse Story Awards further amplifying the impact of the event to a global audience and becoming the frontface of menstrual hygiene management movement on World Pulse . Men Take Lead Ride was written about by renown researcher and professor from University of Boston, USA,Chris Bobel in her book "The Managed Body" and acknowldged by WASH practitioners around the world as an important approach to achieve menstrual hygiene management by building men's leadership.
Another life changing experience was working  with World Pulse changemaker, sister and board member Olutosin Oladosu Adebowale from Nigeria who works with textile art to raise funds for her programs on livelihood, rehabilitation of widows and orphans, education and addressing domestic violence by giving skills and income to those affected with it. We worked together during June and July this year to raise awareness on menstrual hygiene management across two states in Nigeria and organised a total of seven trainings for the physically challenged, visually impaired, hearing impaired, adolescent girls and teachers, community women and mothers, NGO personnel, journalists and legislators. Our joint campaign impacted close to 1000 girls and boys, men and women in Ondo and Lagos states and hundreds of thousands through radio, television and newspaper coverage of our initiative. I have worked with many people in my career spanning 12 years but the experience of working with a World Pulse changemaker was my first and the best.
Way back in 2015 when I was an ambassador for the first time, I organised workshops to train women on digital technology and enrolled them personally on www.worldpulse.com. Now I guide women even on the phone or social media on how to register, navigate the website and share the current ongoing campaigns or discussions on World Pulse with them. We can weave World Pulse vision and messages into our social interactions to be able to reach more people just like I have been able to do.I know I would still be doing all these even if my ambassador tenure was to come to an end because  every woman on World Pulse is an ambassador, keen to share benefits she herself has enjoyed on World Pulse.
Leadership

Environment

Education

Human Rights