What being a voice of the future means
---
---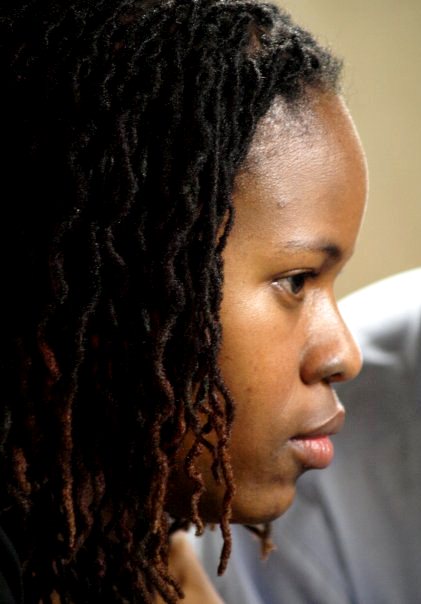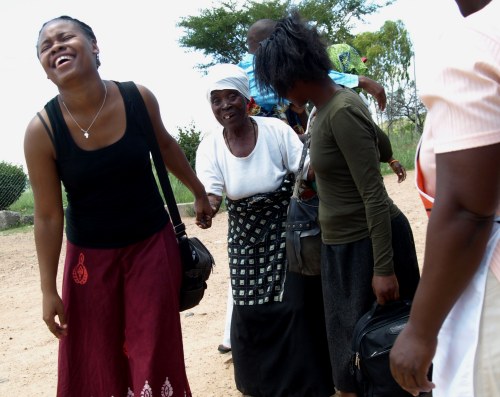 As World Pulse gets ready to reveal the names of the 30 women who will take part in the coming year's edition of the Voices of Our Future (VOF) programme, I feel it necessary to reflect on what being a voice of the future means, at least to me.
From my own personal experience, this duty has meant speaking about issues in a solutions-oriented manner; living in the 'now' yet thinking about, and planning for, the future. I have had the privilege to read some of the thoughts and ideas set out by this year's applicants and many have been exciting and realistically futuristic ; that is, progressive while still maintaining a grounding within contextual issues and challenges. It has been truly inspiring.
But I am not writing to give an appraisal of my experience as a VOF Correspondent, or to give a recap of what I have read from the new applicants. I am writing because I thought it fitting to tell you what I think of when I think of a voice of a future.
To me, a voice of the future is one like Shingie Chimuriwo's. You might not know her and if you don't, you sadly never will (on a personal level). In March of this year, Shingie died aged 30 in a horrible and unfortunate road accident in Harare, Zimbabwe.
Shingie was a community builder, an activist, a humanitarian, a sister, a wife, a daughter, a human being for humanity. And to this day, her death stabs at so many hearts because quite simply, Shingie was a much needed voice in our society.
She never shied away from discussing the multiple social, political and economic challenges besieging Zimbabwe because as a Zimbabwean with a platform to speak, she always chose to represent those whose voices are so often drowned out by the noise. She always chose the road less travelled, always challenged those around her to see things differently, always opened up space for frank talk, always did the best she could. But while she burned with rage at the injustices of poverty and rights violations (particularly of women), she always knew how to celebrate successes, and how to laugh and live. She was, quite simply, a beautiful soul.
Last week, I decided to look up a few of the issues that she had been discussing in her last months. And it was interesting for me to see just how many important topics she highlighted, interspersed of course with the more humorous aspects of life, that got people talking on her Facebook page. Here are just a few:
Posted March 10, 2011: If anybody cares, this country [Zimbabwe] needs some sanity now and not a day later.
Posted March 6, 2011: Is it me or are the 'people' at the Chinese People's Congress all male. I thought there were also women in China.
Posted February 24, 2011: One of the trending topics on Twitter this morning is 'Things the Devil Invented' (#thingsthedevilinventend) and one that caught my eye says: men who hit women! - Hear! Hear!
Posted February 9, 2011: There is scarcity of people who are well versed in political stuff that matter in Zimbabwe. If they exist then they are not executing one of their duties well: That of documenting, publishing and guiding discussions with facts. We need fewer partisan hacks and issue analysts and need more political geeks (whose interest is the country and not some individuals) in other words.
Posted February 5, 2011: Isn't it sad how we repeat the most effective propaganda without making an effort to find out what the reality is. I wish people made an effort to understand the meaning of 'Islamist', 'Imperialism', 'extremist' for themselves.
When one reads back these posts, even though Shingie is now no longer alive, they still resonate and tell the Zimbabwean story; the women's global plight. Shingie didn't just see what was happening around her in the 'now' – rather, she demanded that we cast our gaze to the future and begin to develop solutions. She wanted a better Zimbabwe and a better world and was willing to do something to make sure that it came about.
For me, that is a voice of a future; a person who leaves the planet richer for her contribution, a life force larger than death. As the 2011/ 2012 VOF Correspondents embark on this exciting journey, I ask that you remember this lesson that Shingie's life has taught me and the nation of Zimbabwe; that speaking up for what is right and lending one's energies to caring for one's fellow man and woman is noble, inspiring, motivating, beautiful and above all death-less.
Shingie still lives because her voice will forever belong to the future. The people whose causes she championed will never forget her kindness and care; and the people she worked alongside will remember her passion and hopefully always use it as fuel for the on-going struggle for social justice in Zimbabwe. I will leave you with one of Shingie's poems, published two weeks before she died and hope that you can find your own voice for humanity's future. It is needed desperately!
I am Angry by Shingie Chimuriwo
I am angry! I seethe with anger!
I am upset that I worry more today than I did yesterday.
The same yesterday that promised a better today.
The promise that came from words spoken.
Spoken by men who claim moral high ground and infallibility.
The same high ground they have since fallen from.
Fallen in front of the whole world to see.
The same world, the men are telling that no fall happened.
The happening that even after seeing, the world is mute and refuses to talk about.
I am angry at silence.
I am angry at words that are said because they sound good but mean nothing.
I am angry at Old Men who are meant to be wise but destroy that illusion for the young!
I am angry about silence that allows Old Man who are not wise to continue to think they are.
I am angry that the old man IS NOT wise.
I am angry at the slow death of my belief and faith in human goodness.
I am angry at the slow dimming of hope.
I seethe at the knowledge that I cannot be associated with any other than the Old Man who has turned out to be unwise.
I am angry!