World pulse: Symbol of Unity
---
---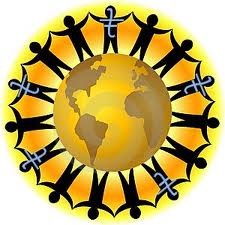 A small village very far from the capital city, where girl's education is not acceptable there I born before more than three decades. My journey starts from here.
Allowing girl to go to school only meant to make girl free so that she can run with boy before marriage and that mark on parent's prestige. Daughters were only taken as domestic helper, almost all my friends were spending their time in household works. Daughters were taken as "paraya dhan" (other's possession: because she goes to husband's house after marriage). Providing education to daughters meant pouring water over sand.
In such society my parent allowed me for going school so neighbors always pointed their finger towards us. More over Single girls from the village walking three hours every day was scarier for me. As my parent flowed their sweat like as river for providing us education. They ignored the society's blame. I always am grateful to them.
The discrimination between son and daughter has pinched me so badly since childhood. My eyes have experienced a lot, my heart has cried so poorly, feelings have been touched so deeply. All those experiences have brought a cyclone inside me; have made my voice bold to speak against. Such intolerant nature towards any discrimination has caused me to lose my job many times. I could not compromise between my voice and career so I always go through my voice. I believe that the true voice gives the person self-respects and inner satisfaction.
My neighbor had got another chance for back biting that's regarding my marriage. Girl's marriage at late twenty was not normal (but scenario has been changed now) .After graduating got marriage and following year having a daughter. Having baby and living in single family is very hard to manage time for both carrier and caring child. So I could not join any job. Spending time only inside house made me so tedious and my voice got lost inside me. My four years job period in remote villages had taught me a lot. I further experienced many discrimination and violence against women. More over I knew that how culture and religion determine the society's values and person's behavior conduct. My voice wanted to burst out from me and fortunately I found world pulse a desiring platform. Being in touch among world pulse sisters has removed my isolation. It has made me feel like I am not alone having same voice of pain, having same voice of revolt, having same voice of change. And this is an amazing experience I ever get from other social networks.
Applying for VOF is stimulating incident for me as it provides a complete opportunity. To have improved writing skill and making own voice global is another exciting for me.
World pulse has made scattered voice united. The unity of the voices gives strength and strength generates pressure. Finally, our united voices would make the world balanced and equal in all aspects.