---
---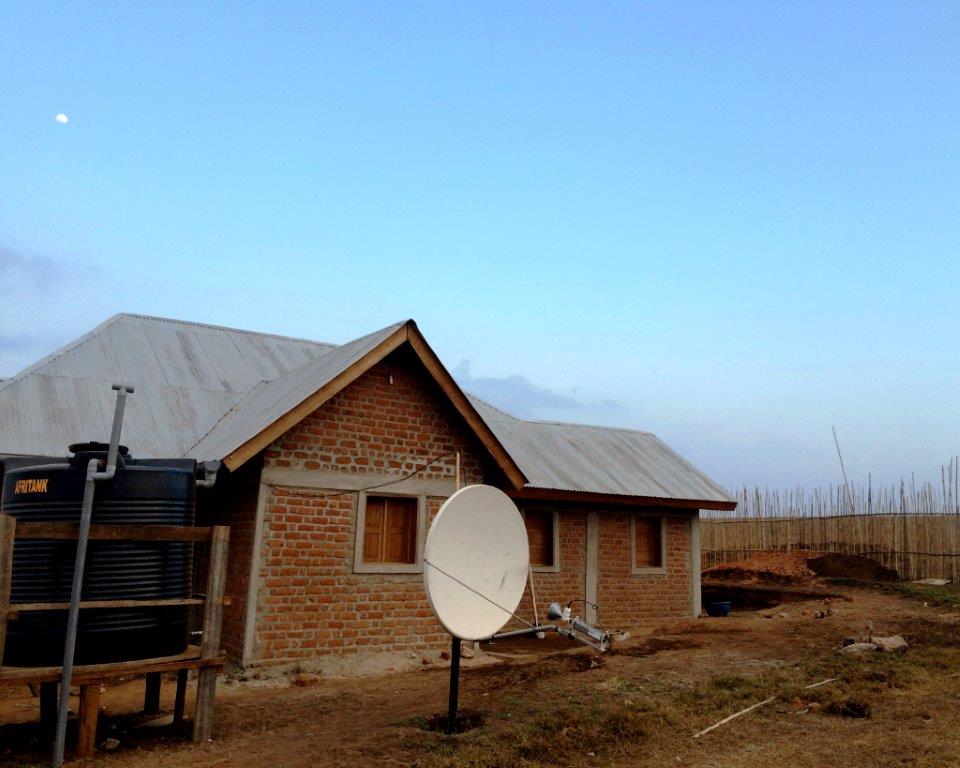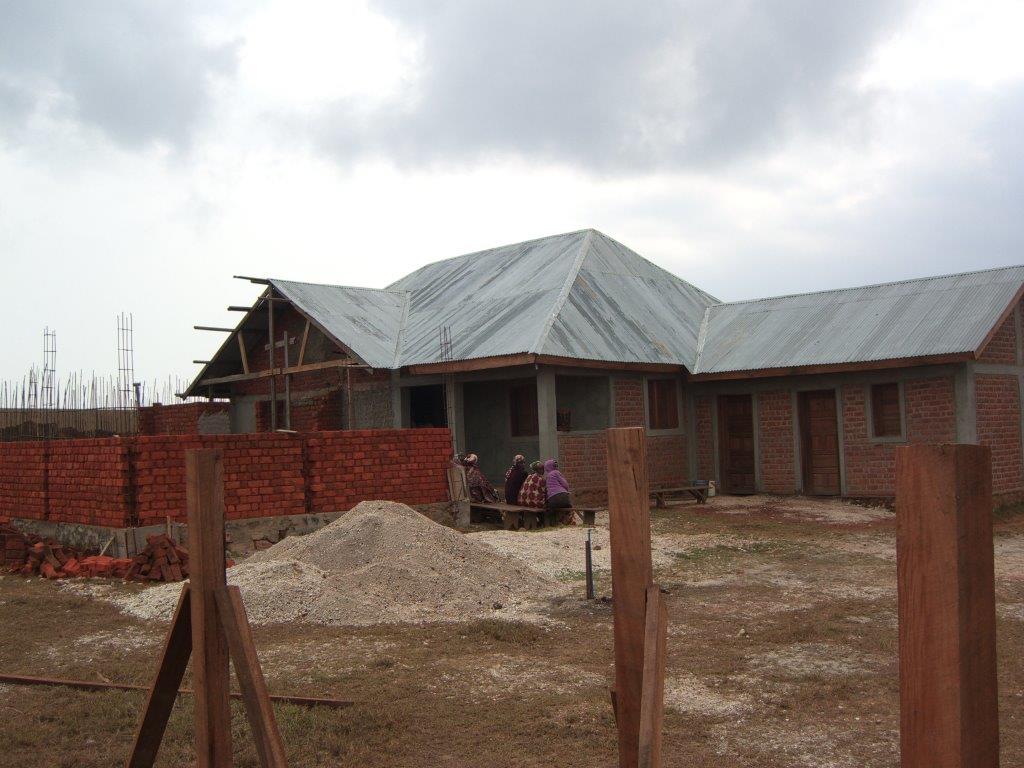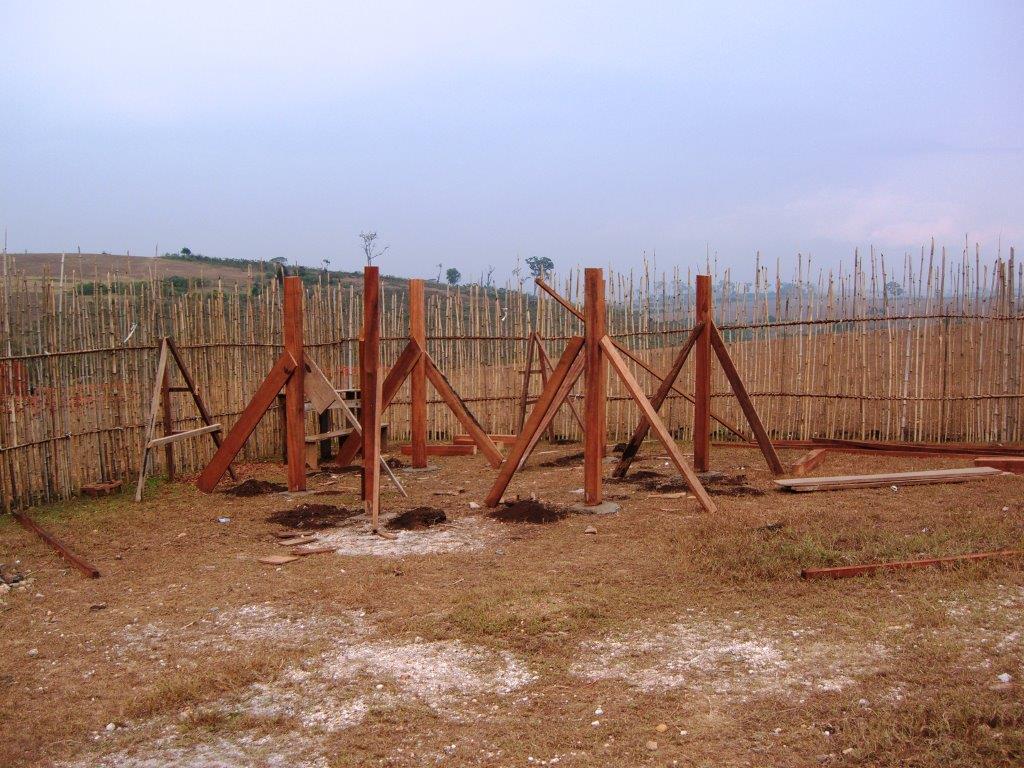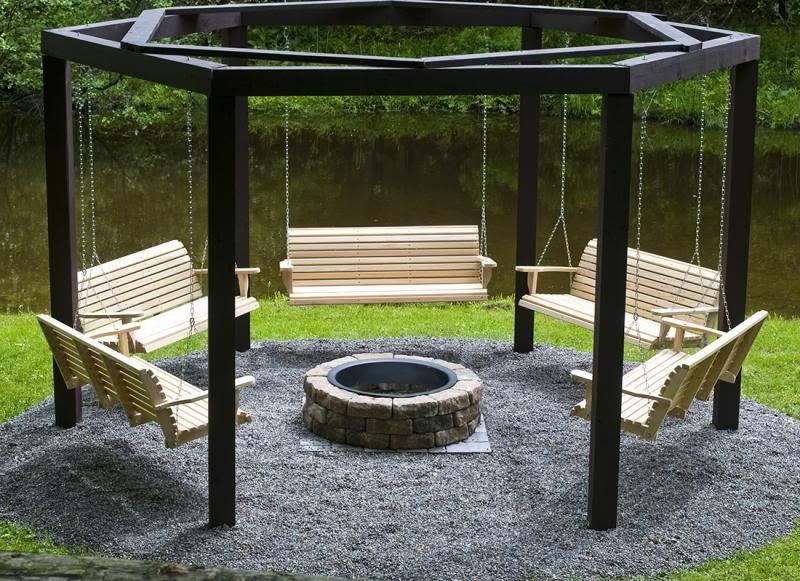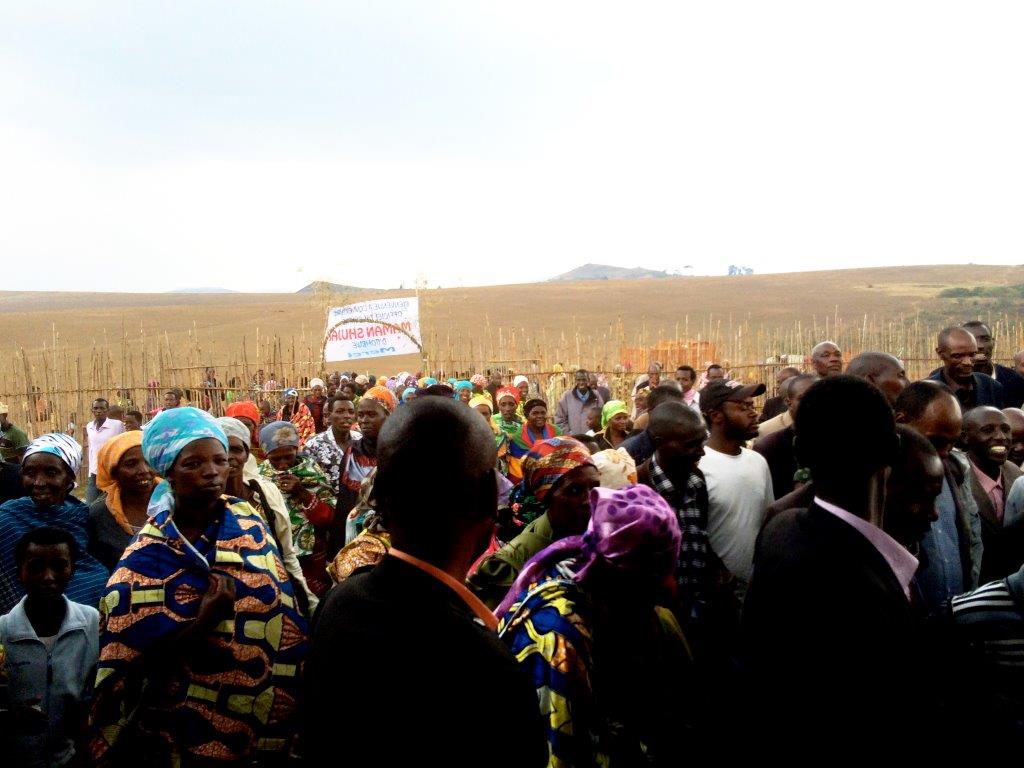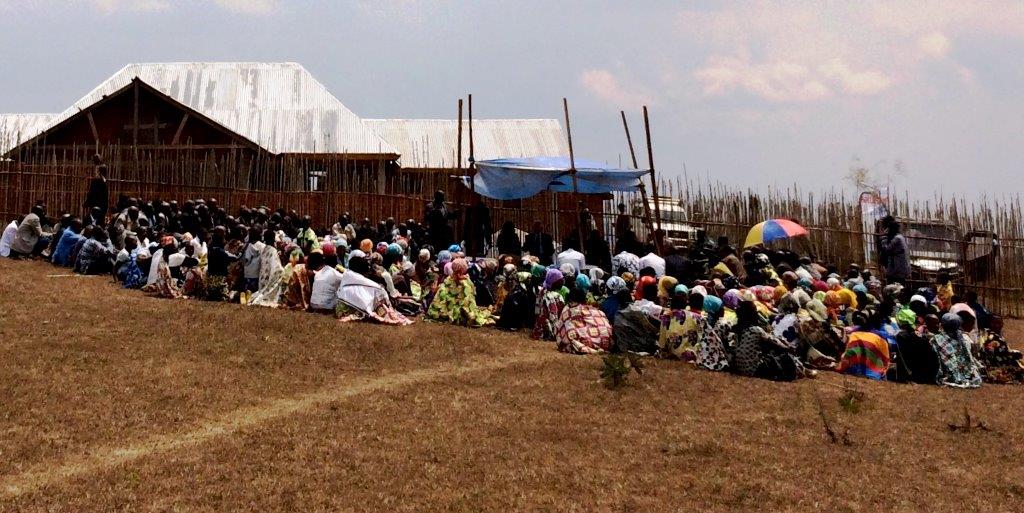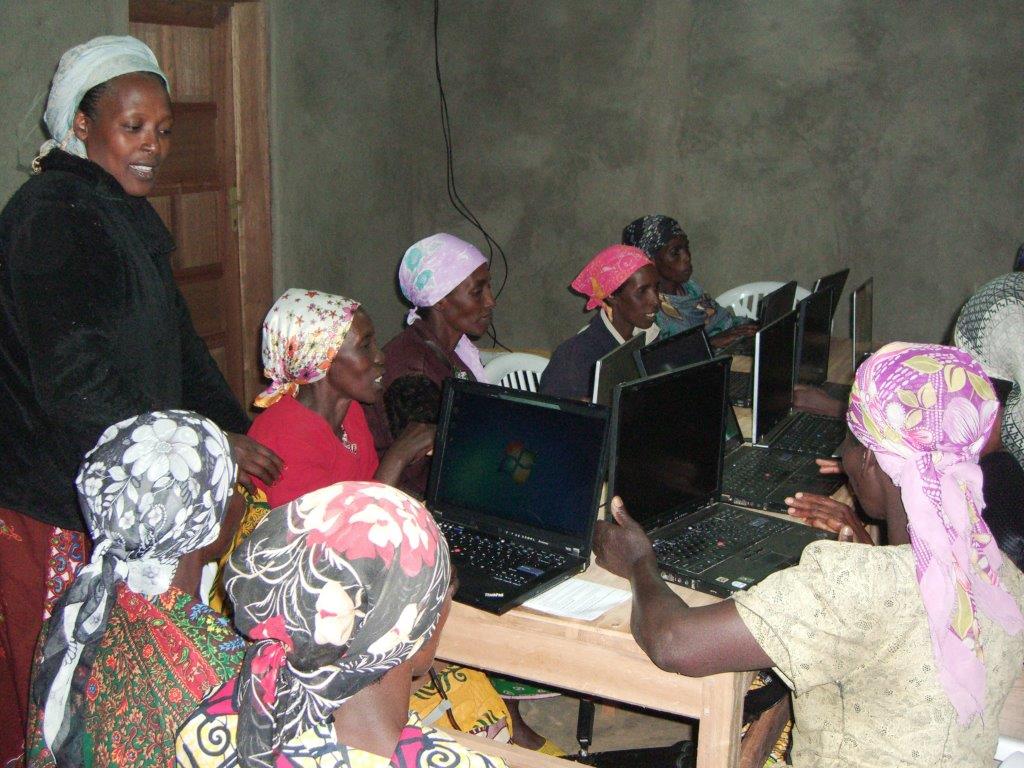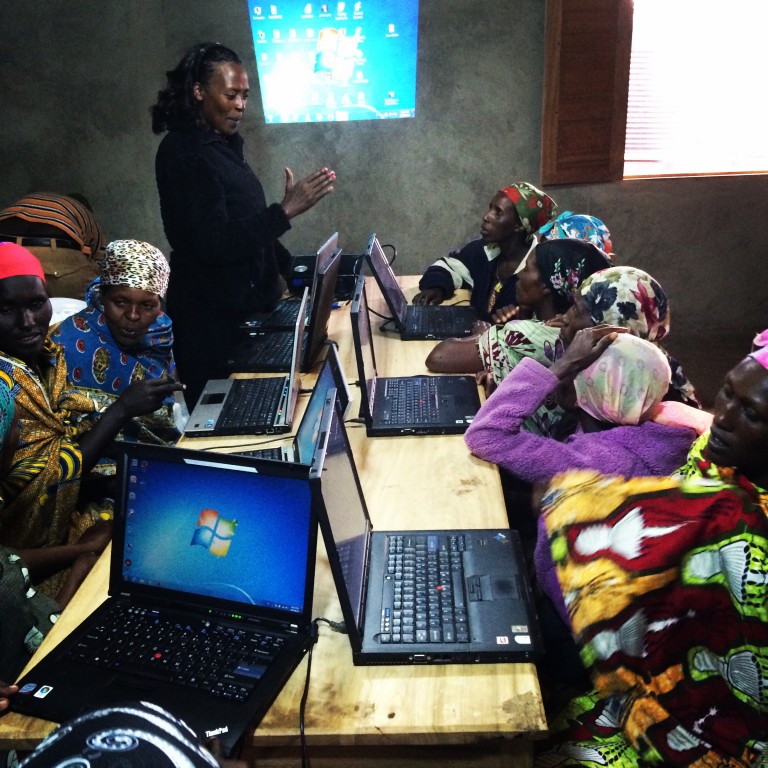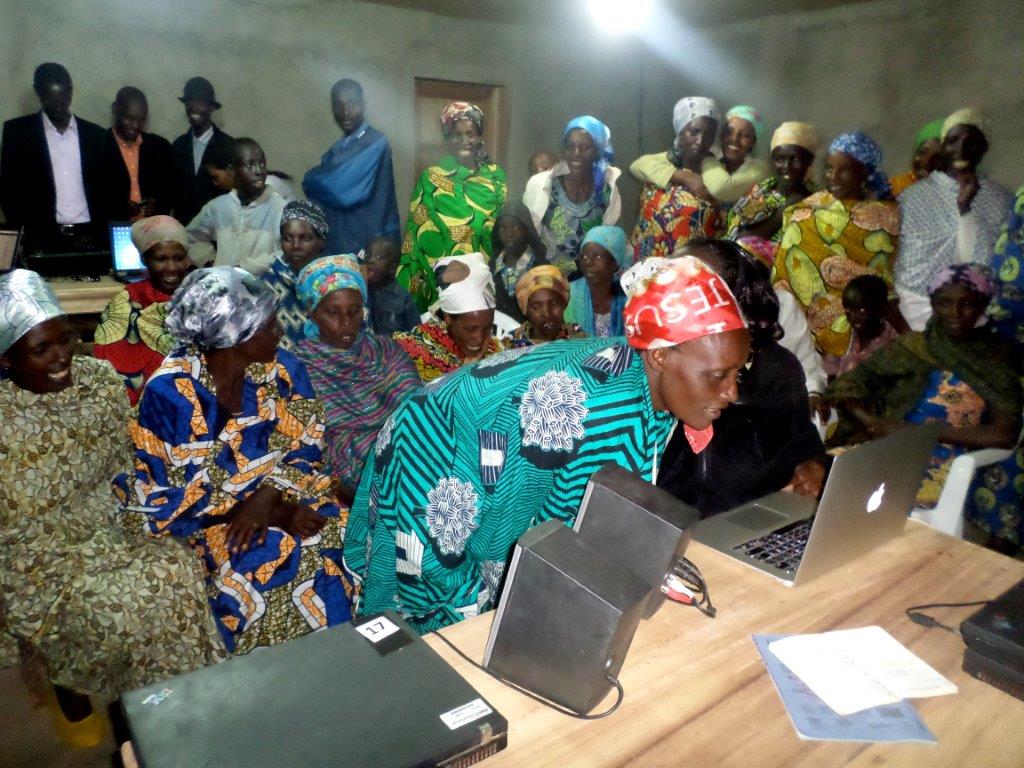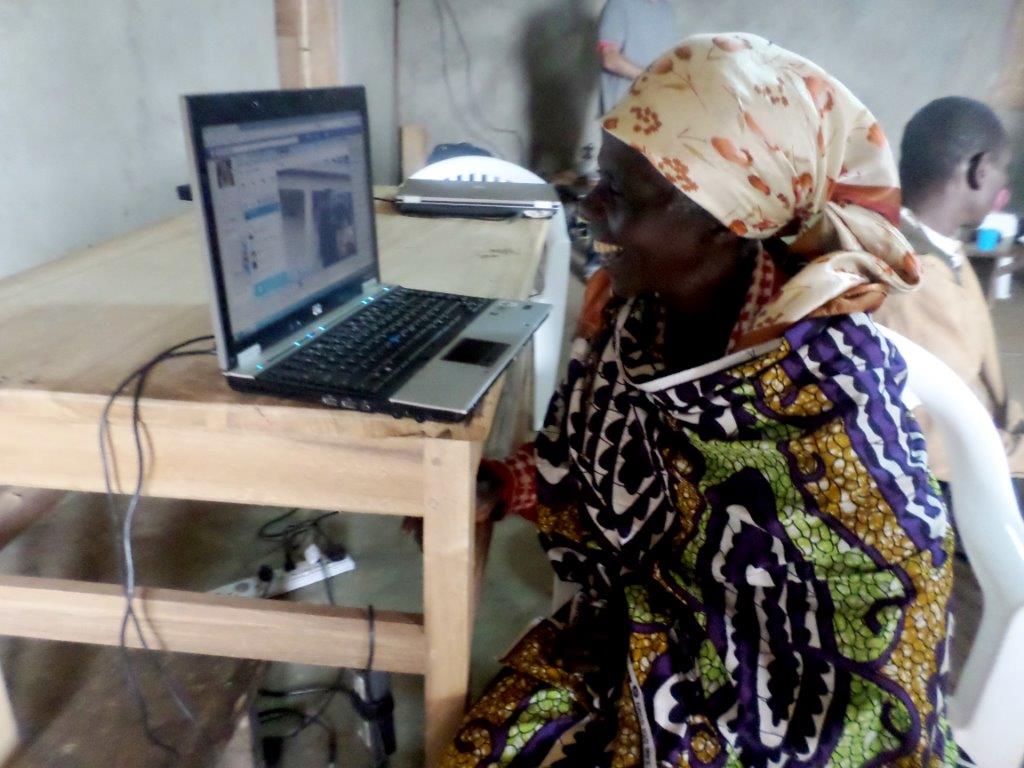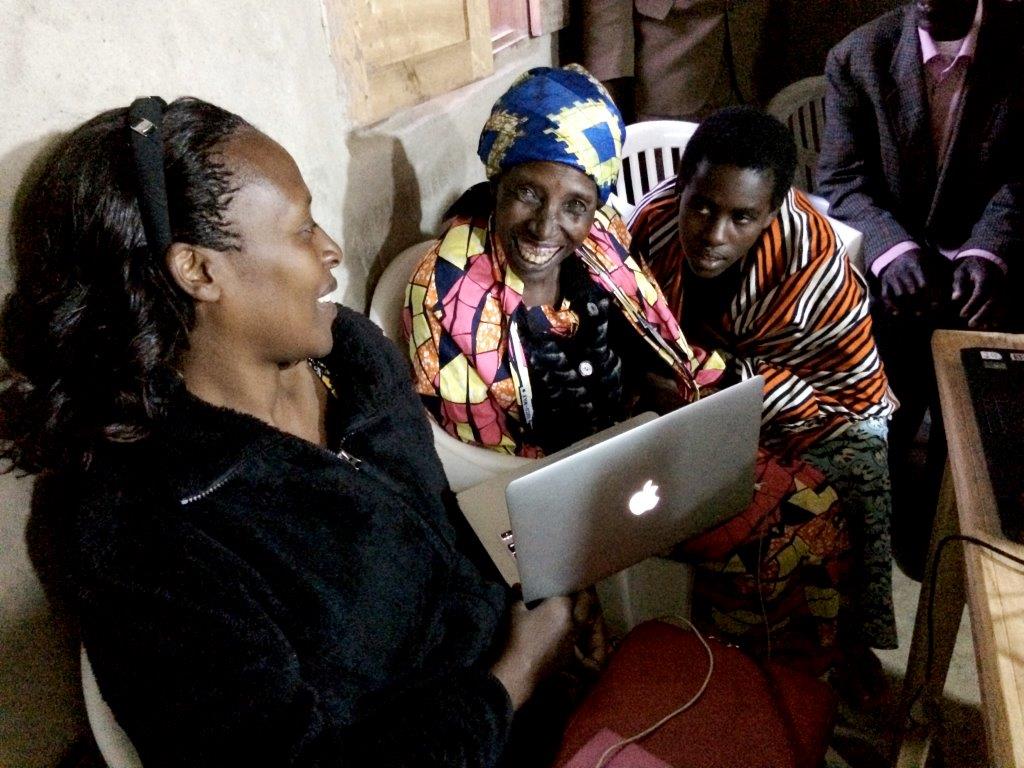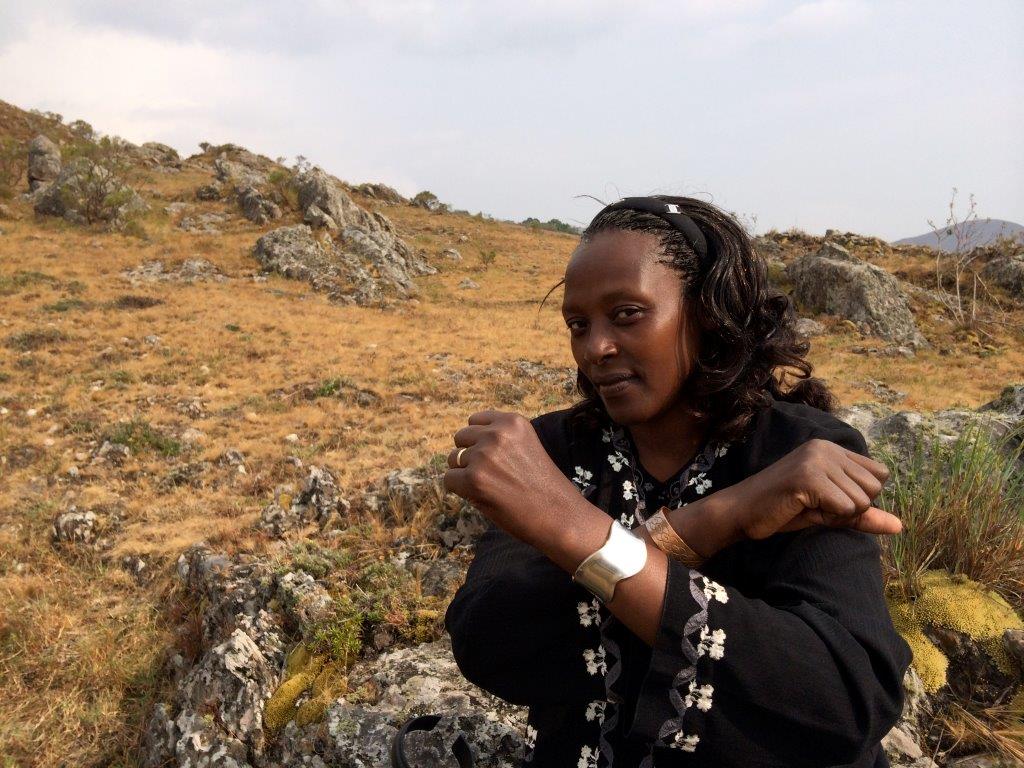 My dream has become a reality. We just held the Grand Opening for our second Maman Shujaa Center - this one in the High Plains of Itombwe; a very remote area of our province, to serve women and their communities.
Itombwe is the area of East Congo where I was born, and it has been 20 years since I was home. My U.S. visitors said it is one of the most beautiful places they'd ever seen, saying it has an "epic feel" with the deep valleys and steep hills and the vast Itombwe forest in the distance on both sides. To me it is very special just because it is home. Many people had gathered at the Center for our arrival. It was wonderful to be welcomed home in such a big, big way.
Our builder did a great job building the first phase of the Center – about 1300 square feet. When the second phase of the construction is finished at the end of September, the Center will be 2000 square feet. I have attached a photo of a Gazebo full of swings that we started, and a picture of what it will look like when finished, except ours will have a grass-hut style roof. We want to promote "couple" respect and appreciation. You see how in the photo of the Grand Opening ceremony, women are separated from the men and sit sideways, perpendicular to the men so they are not facing them!
Two hundred fifty people showed up for the Grand Opening on Sunday, including the Territory Sector Chief and all chiefs of various domains – military, police, health, local post, etc; all from various tribes. There was a ribbon cutting ceremony and even popping the cork on a bottle of champagne. It was pretty amazing. I was very busy giving audience after audience for various groups every day and then training women on the computer in the late afternoon. The whole area was just in awe. I had 50 people in the main room the first couple of nights while I demonstrated Skype video, calling their loved ones around the world, letting them see children they hadn't seen in 10+ years, and grandchildren they'd never seen. Old women were jumping up and trying to hug the computer to embrace their families! People stayed until midnight every night and started coming early every morning to use Skype and go online.
Emmy Award winning filmmaker Paul Freedman interviewed many women who told their stories of marginalization, slavery, and rape. On our last day a 16 year old young woman came and shared that she was on her way to the hospital; she had been married for three years – 1 year before getting her period – and hasn't been able to have children and has constant pain in her womb. There were so many tragic stories, but we are presenced there now to change the history of women and men in the High Plains of South Kivu Province!
My dad was around a lot. We visited him at his hut and Paul Freedman interviewed him there about my childhood. We went to my primary school where I went until the 3rd grade – a seven kilometer hike by stick (before I had crutches and shoes). My dad told Paul that he had arranged for me to stay at the school because it was so far, but after some time had passed and I had watched the other kids going back and forth, one day when my mom and dad came home from the field, there I was; and there I was every evening after that. During the week Paul Freedman took a lot of video for his documentary about activism in Congo, to be released by January 1, 2015.
You can see more photos of the Grand Opening week on the Maman Shujaa Facebook page, but I have to tell you, there is nothing like being there and LIVING THE DREAM!