A Small Part of My Dream that Everyone is Afraid of
---
---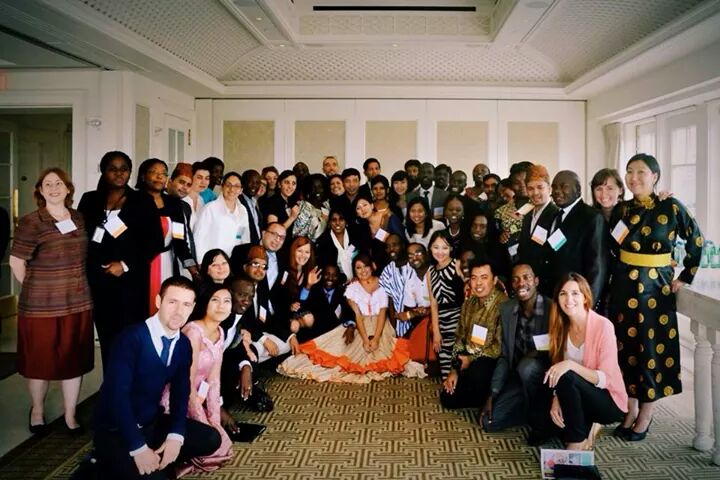 I came to the USA on 4th August 2014 for a 4 month Community Solutions Program of the Department of State, which is being implemented by IREX. There were 60 of us from all over the world and we were all sent to different states and placed with host organizations.
IREX posted me to the YWCA, Austin to realize my vision and dream, for my 2 nonprofits, The Centre for Disadvantaged Girls and Malkia Foundation, back home, in Kenya.
Since we empower girls with education and women with skills for enterprise development, my dream is to buy a 50 acre piece of land on which to build a modern educational complex.
I envision an all girls school that would be 60% STEM and 40% regular in order to make it more marketable and appealing to tuition paying students, for the sustainability of the bright tuition free girls from poverty stricken backgrounds.This would be a first of its kind in Kenya.
At the same place, I have a dream to build a clinic that would provide quality medical attention to my community, most of who die because the corruption that is rampant in the local government in our Vihiga County does not allow them to access even medication that is supposed to be free to children under five years old. This is a situation that raises the mortality rate in my community, due to diseases and ailments that are not supposed to kill in this day and age, like diarrhea, cholera, tuberculosis and even malaria.
I also dream of a community vocational training centre which will offer hands on marketable technical courses for gainful or self employment to the young mothers who mostly consist of school dropouts and any other women in my community willing to better their lot in life.
Finally for now, I have a dream to build radio and television stations there too, to put a spotlight on, and broadcast to the world everything that happens on the ground, at the grassroots level, since this is an area that has been neglected by the mainstream media due to political sycophancy.
In as much as everyone in Washington, DC who heard what my dream was thought it was too big, they sent me to big old Texas, which is massive, and the dream keeps getting bigger and bigger.
So far, we are going to start a Girl Scout Group for the girls in my community in partnership with the Girl Scouts of Central Texas, who are introducing us to the Girl Scouts USA.
We have also managed to partner with the Austin's Yellow Bike Project, who are giving us as many bikes as we can ship back home, 3 tool kits worth over $1,000 and spare parts for the bikes too. We therefore just started the Austin's Yellow Bike Project, Malkia Kenya.
Here our women and girls will learn to not only repair but also build bikes for sale, which is a form of employment.
Diana Gorham, my Host Supervisor at the YWCA, is donating a truck for our organizations. We are very grateful.
Audrey Selden, my Community Mentor has been introducing me to so many people, my head swims trying to remember all of them.
Meanwhile, we are calling out to people with stuff they don't use but are in good working condition, like
Computers
Laptops
Printers
Sewing machines
Carpentry tools
Masonry tools
Printing presses
Industrial paper cutters
Plate making machines (for printing)
Blow dryers
Hair driers
Make up kits (manicure and pedicure sets)
Kitchen appliances like cookers, microwaves, washing machines, driers, fridges, pots and pans too!
We plan to utilize these items for our computer, tailoring, carpentry, masonry, hospitality, hair/beauty and mass communication courses in our community vocational training college for teenage and young mothers who can not go back to school.
Also, anyone with clothes, shoes and school bags idling around their homes would really benefit children in rural Kenya if they are willing to part with them.
We are presently fundraising to purchase a 40 ft shipping container, together with shipping costs of the above items, as we believe it is better to collect then ship them home, than my going home empty handed then writing back begging for funds to purchase the same.
Anyone with an extra dollar to spare towards this endeavor is very welcome, and it would be a great help to my community if we all shared this within our networks.
I will update you on what else we are doing towards realizing the vision I have for women, girls and their children in Kenya.
Thank you for taking the time to read about a part of my dreams for my community.
Economic Power

Leadership

Technology