---
---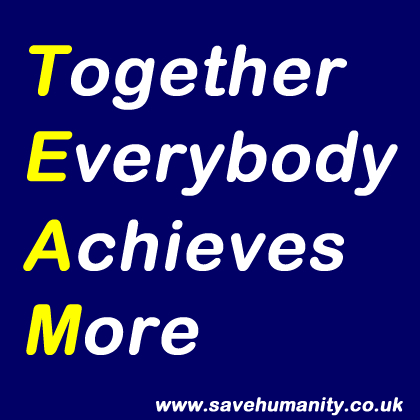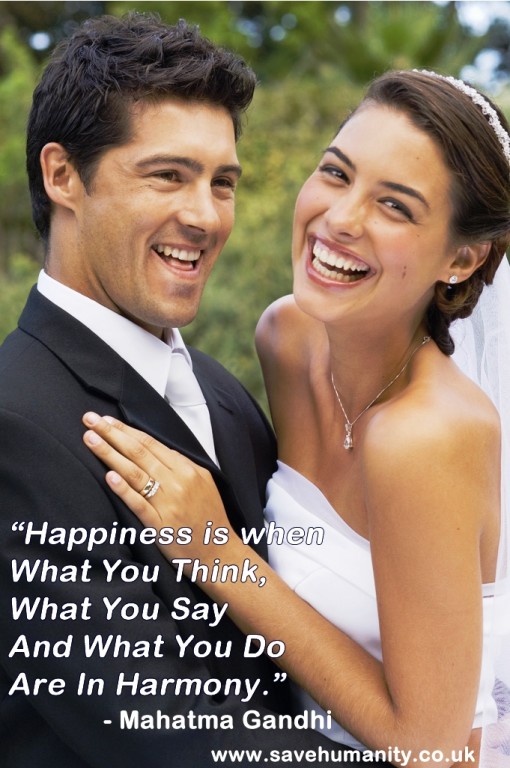 Here are some things to think about as the first month of this New Year rolls by.
HUMANITY
We are all members of one indivisible family, despite the many appearances of differences between us. It is the reason a cooperative team of people with diverse backgrounds always excels and wins laurels. As you make your plans and goals think about what the hero of peaceful change, Mahatma Gandhi has to say about making Positive Changes:
"You must be the Change you want to see in the World"
So remember, that Positive Change for a Better Humanity, a Better World always begins with . . . YOU!
And Working Together, We All Can Achieve More!
HAPPINESS
Happiness is what everyone one of us is looking for . . . ultimately. All our endeavours and efforts to improve our lives in all areas are consciously and subconsciously driven by the innate desire to be HAPPY. That is why it is important to give some thought to all our daily programs before engaging in them. Those few minutes of silent contemplation can provide you with success-driven ideas that will save you a whole lot of time, effort and near-misses and lead you to the path of HAPPINESS.
If you keep it simple and straightforward, Life can bring you Happiness filled with Beautiful and Exciting moments you never thought possible. The SECRET is to "Accept What Is" and "Be Your True Self". You can also draw some inspirations from Samuel Taylor Coleridge. He says:
"The Happiness of Life is made of Minute Fractions -
The little soon forgotten charities of a Kiss or Smile;
A Kind Look, a Heartfelt Compliment, and
The Countless Infinitesimals of Pleasurable and Genial Feeling".
With just a little Thought and Careful Planning, you can make this New Year a very Wonderful, HAPPY and Fulfilled Year!
To Your Success and Happiness.