The two sides of technology
---
---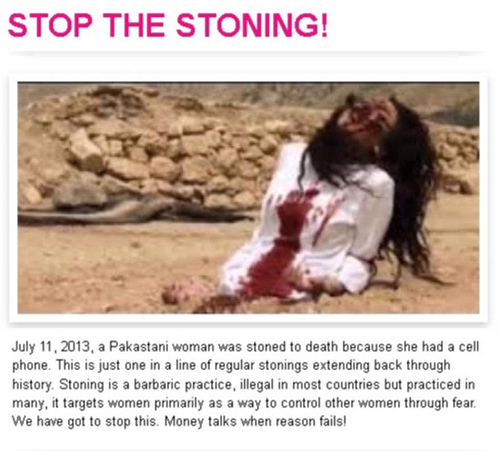 An understanding of information technology has pushed women to catapult from the ranks of the unemployed to those leading their own businesses, access to Internet improves their education, also provides them with opportunities to search and apply for jobs, exchange programs, apply for universities… As well earn additional income, thereby empowering themselves and their communities.
Access to the Internet increases women's sense of empowerment, it provides them with more freedom, throughout bringing an understanding of cultures, it strengthens their position in the economic, political and social level, leads them to role models in their communities.
Across the African continent, there are some persuasive success stories showing how technology leads to boost women's achievements abound. Chikondi Chabvuta, one of top 10 talented Africans (According to the Mail & Guardian). This 25 year-old woman from Malawi is fervent about empowering women farmers; her ambitious desire to educate young women pushed her to use digital technology (webcasts) as a way to put young girls in her community updated with rousing role models in Malawi and all around the world.
Technology can be used in a very simple way, but would lead to greater achievements, the case of Diana Mashudu Khumalo from rural area (Bushbuckridge, Mmpumalanga), who uses her Blackberry to access research on the Internet. In the past few years, this was impossible in a rural school because of lacking of facilities.
Another powerful female, Dr Zama Katamzi, an astro-scientist, working in the field of radio astronomy, and saying: "I am driven by challenges. Men should not feel they're entitled to certain disciplines. I love to prove that I can also do it!"
Very inspiring stories, this only shows how important to invest in technology literacy among women, however this is not the case of all women around the global. In fact, many women die every year because of holding a new technology.
Likewise, the case of a Pakistani women "Arifa", who was stoned to death for holding a mobile phone.
She was a mother of two, has been drugged to death respecting the commands of a tribal court for owning a cell phone. Her death was accomplished on the 11 July 2013 in the district of Dera Ghazi Khan in Punjab province. She was stoned to death by her uncle and relatives. They have been given the permission to kill her, simply for holding the new technology.
How come this tribal court gave them the permission to kill her? Why can't women in some areas in Pakistan enjoying the new technology like any other of their sex-opposite of men? Where is the social justice in all this?
Is this all real? Is this the world we live in? Why men in some part of the world still mistreat women?
As stated, that the killers (her relatives) pitched stones at her until she passed away. She was repressed without notifying anyone.
The police recorded a First Information Report against the tribunal court but no one has been under arrest. She was concealed in a desert far away from her town and no one had the right to take part in her funeral, even her own children.
This is very normal situation that reflects what happens every single day in Pakistan, since women are often mistreated by these illegal juridical systems. This case is a strong reflected image of the horrible male-controlled society in Pakistan, and women are obligated to persist in their controls in order to survive. This is due to the lack of an appropriate criminal justice system and the influential units of society have widespread their control on women.
In fact, this Pakistani's woman case is not exceptional or unique story; Stoning and pelting are not only practiced, but unfortunately legal in at least 15 countries!
It is shame what many women face every single day. We are in 2014; the new technology generation, yet for some of us it is a forbidden to own a simple technology.
My questions are dedicated to all the international platforms that speak the women rights, where are your roles in addressing this serious problem? Where is the United Nations in all this? Why can't we do anything about this till now? Are we going to speak out our voices or let more women to die?
Though, I strongly believe that that it is necessary to get women engaged in this new phase, guaranteeing them to benefit from the new technology. This will happen only through an intensive effort from everyone starting from home, government, decision-makers, business owners, universities and schools... Empowering girls and women to become Internet- practitioners and providing them with online research, education and networking opportunities is a great step toward development, innovation and social justice.
Source for the Pakistani woman's story : http://www.opposingviews.com/i/religion/islam/arifa-bibi-stoned-death-pa...