Tosyn Bucknor: Living beyond her genes
---
---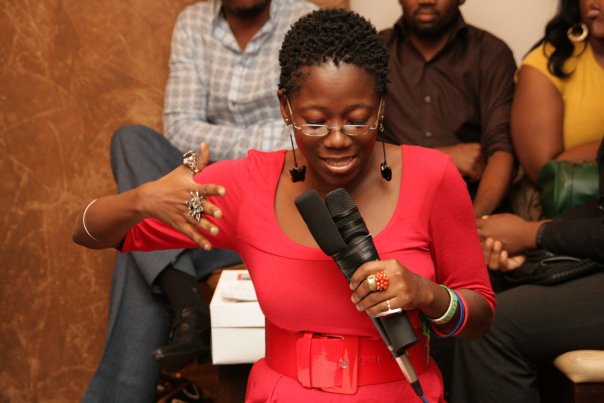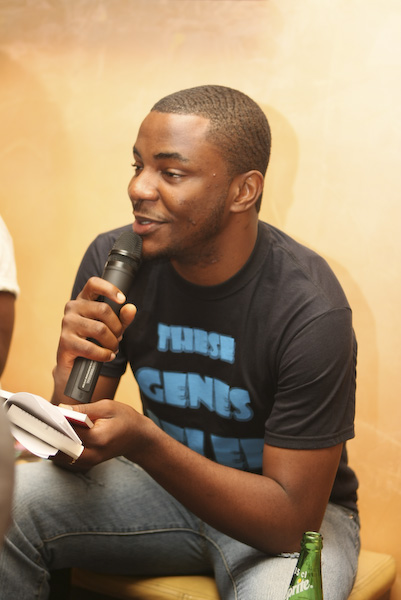 Oluwatosyn Abisona Bucknor, also called Tosyn, is an unusual lady. She is a lawyer and the Chief Executive Officer of s.h.a.r.e network. She is also a singer and a writer, with a weekly column for The Guardian as well as writing for popular Nigerian and African television shows such as The Apprentice Africa and Amstel Malta Box Office 2 and 3. Very impressive, but only the beginning of what makes Tosyn stand out.
Tosyn was even born in an unusual way. Twenty eight years ago, while her mother was going visiting in a taxi cab, Tosyn was born right there in the back of the taxi cab! It would later become apparent to Tosyn's parents that their daughter was unique in more ways than the place of her birth. Her genes were unique. Tosyn was born with the Sickle cell disease.
Sickle cell anemia is a blood disorder which is associated with Africans and people of African descent. It is a hereditary disorder and occurs when both parents have the sickle cell trait. The name is derived from the sickle shape of the red blood cells which makes it difficult for adequate oxygen to get to them. Thus, the red blood cells die easily, inducing an anemic state in the individual. The anemic condition is manifested in severe pain in the bones, joints and other parts of the body. Such attacks could last for hours or even weeks. They could lead to complications such as jaundice, ulcers and osteomyelitis (bone infection). There is no medically documented cure for the disease though therapeutic drugs are available.
As a result of the high mortality rate associated with the disease, it is often regarded as a death sentence by many. It was not easy for Tosyn to cope with the disease when she was a child. Beyond the health issues, she was faced with the attendant psychological effects of sickle cell disease. She asserts that as child, she was depressed and even suicidal for a while. Tosyn is grateful to her family for helping her through the difficult period and making sure she never felt useless and unwanted. This phase was difficult and Tosyn says, "I felt useless and couldn't understand why I was born with a death sentence as most information had led me to believe". Eventually, Tosyn climbed out of the depths of depression after she found Jesus and realized that life is not about how long one lives but how well. Tosyn says the change wasn't instant but gradually she began to enjoy life and feel better.
In December 2007, Tosyn founded THESE GENES; the sickle cell project in a bid to ensure that people heard inspiring stories about sickle cell and to show that sickle cell is part of life. THESE GENES focuses more on the emotional and psychological aspects of sickle cell disease. Tosyn acknowledges that the health issues involved in sickle cell disease make it difficult to live with the disease. Yet she states that other aspects of the disease are also difficult to deal with. It is these areas that THESE GENES focuses on, the emotional parts which according to Tosyn include "an I don't care attitude sometimes, never planning ahead, recklessness…"
THESE GENES creates avenues for people with sickle cell disease , their friends and family to come together to talk about the disease, what it entails, and hopefully to better understand the implications. However beyond the forums created by the organization, Tosyn hopes that THESE GENES will eventually encourage Nigerians to be able to talk more freely about sickle cell disease everywhere. Tosyn believes this will empower everyone involved because "Once people can name something and talk about it, they are less afraid and ashamed of it."
To achieve its objectives, THESE GENES creates awareness using entertainment and media, including appearances by Tosyn in print, radio and television to enlighten Nigerians about the disease. THESE GENES also organizes support meetings for people with sickle cell disease and their families, and a program especially for teenagers. Teenage Genes is a monthly workshop for teens with the disorder where they get the opportunity to share experiences, synergize and pull from each other's strengths.
THESE GENES has found fun ways to get people talking about a disease which was previously shrouded in mystery. On March 29th 2008, THESE GENES held a Jeans for Genes fashion exhibition. It was a fundraiser for the sickle cell project that featured clothing by top Nigerian designers and monogrammed THESE GENES T shirts.
Also, last year, THESE GENES declared October 31s t to be THESE GENES DAY. Nigerians were encouraged to inform at least five people about sickle cell disease, amongst other things, to raise the awareness level about the disease. THESE GENES is seeking not just awareness but also dissemination of correct information and a quest for a paradigm shift in the attitudes and perception of Nigerians.
Tosyn believes that if we better understand the disease, then we'll better understand and care for the people who are living with it. It has been said that humans need to be understood emotionally as much as they need air physically. Tosyn 's initiative will help people with sickle cell disease to feel emotionally fulfilled and to live happier, more productive and healthy lives.
The response, according to Tosyn, has been amazing as people are starting to speak openly, asking more and more questions and getting better informed about the disease. The organization is currently based in Lagos state but Tosyn sees a need for her organization to branch out to other parts of Africa, as sickle-cell is rampant on our continent but first she says "Our first expansion will have to be to other states in Nigeria".
Tosyn, who is living above the limitations often associated with her genes, wants to be remembered as someone who lived each day as though it was truly her last. Tosyn reminds us with her life that "we only live once. If we live well, once is enough"
This article is part of a writing assignment for Voices of Our Future, which is providing rigorous web 2.0 and new media training for 31 emerging women leaders. We are speaking out for social change from some of the most forgotten corners of the world. Meet Us.