---
---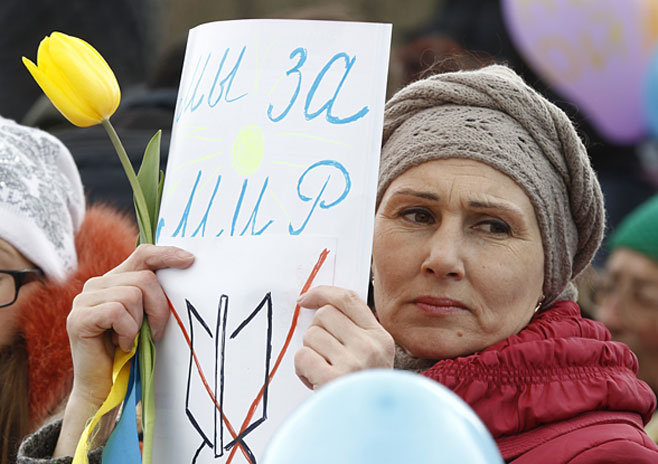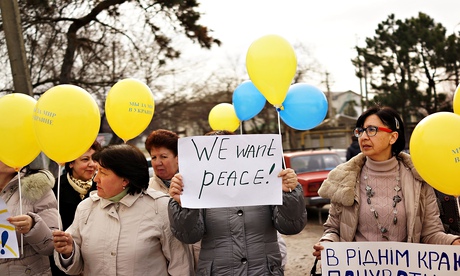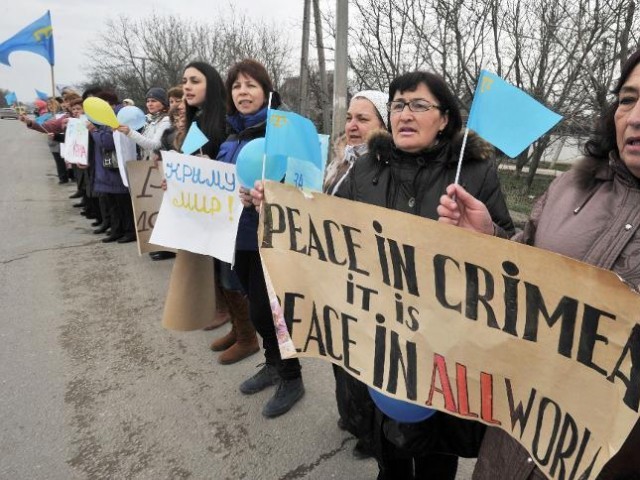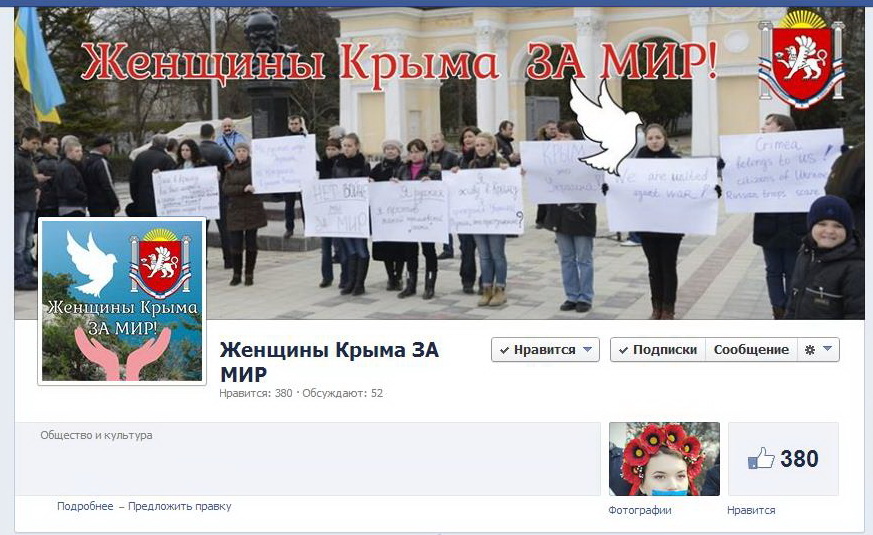 They are not afraid of the soldiers. They are not afraid of cold. Crimean women are afraid of the only thing: not to be heard, because they are the ambassadors of peace in the times of changes, in the times of confusion, in the times of fears and hopes. God save you from living in the time of changes, because it's better to be a dog in a peaceful time than a man in a chaotic period, says Chinese proverb.
During the last months Ukraine became a center of world attention with its democratic changes which revealed more questions than was expected. Crimea, located at the South of the country separated and joined Russia. Economic upturns seems to be delayed. But all this is nothing comparing with one threat - a war conflict.
Since the first militarists appeared on the beautiful and peaceful streets of Simferopol everyone began to speak about the possibility of a war. And while the men were ready to take up arms, Crimean women took up posters and laptops. They exploded the Internet with the only slogan: "No war in Crimea! Crimea women for peace!" Pictures with women holding these posters appeared all around the world. These women are not afraid of anything; they are appealing to the men to keep their homes in peace and their husbands and children alive.
Sometimes a woman with a laptop can be more powerful than a man with a gun. The irony of the situation is that the most powerful weapons were not rocket launchers or Kalashnikovs in the hands of the soldiers. Social networks became the most powerful weapon. While mass media was showing horrific images of the ubiquitous "little green men", the empty shelves in supermarkets, tanks on the streets, the only trustful source of information was Internet. By e-mail, social networks people could get information much closer to the truth than what was shown on TV.
In the last month the appeal to peace and the need to speak and share were so strong and so overwhelming that there was created a facebook group called Crimea Women for Peace. Here women feel free to say what they think about the situation, to change the opinions, to discuss, to plan their actions. The movement was supported by the women all around Ukraine in other countries.
No matter to what nationality, religion of political views you belong, there are things that will always unite women. One of these things is desire for peace and concern for the safety of children. Internet and social networks is a perfect place for women to meet each other and feel that there are many of us. Together we can be stronger than all the guns in the world, because there is nothing more powerful than a mother's heart!